The Life And Legacy Of Beethoven: A Timeline
Beethoven lived in a time of revolution. The American Revolution began just after he was born and the French Revolution ignited when he was a coming-of-age 18-year-old. The ideals of these revolutions – liberty, self-determination, the breaking down of the class structure based on birth – all shaped Beethoven's mindset and his music. How could his music not be revolutionary with so much social change going on around him?
(Click on the image below to see a larger timeline.)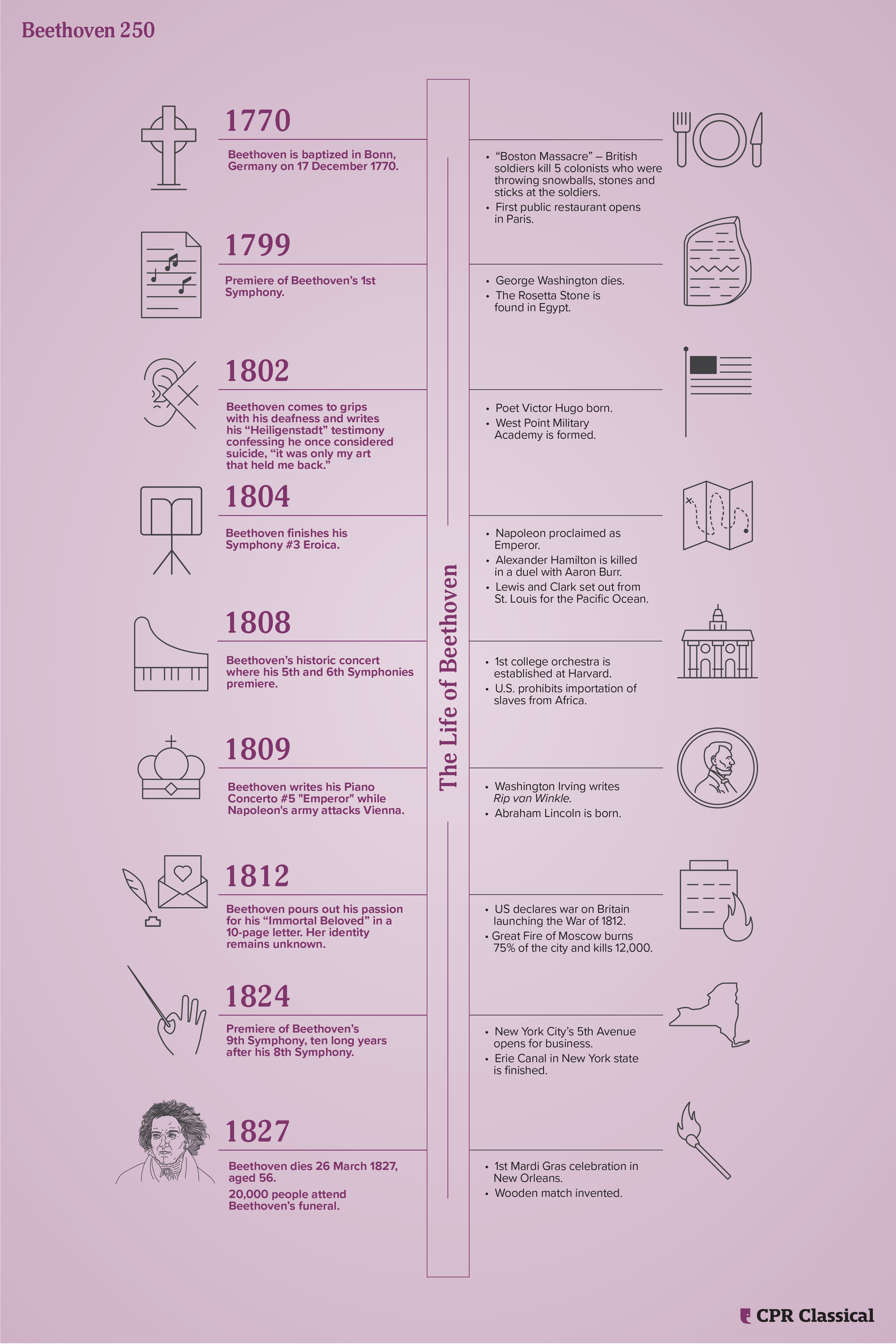 Bravo!
You've read another CPR classical story to the end. We have got just the thing for classical music lovers like you: a weekly email newsletter! Sign up here to stay up-to-date on CPR Classical programming, events and stories from the world of classical music.