The Life And Legacy Of Beethoven: A Timeline
Beethoven lived in a time of revolution. The American Revolution began just after he was born and the French Revolution ignited when he was a coming-of-age 18-year-old. The ideals of these revolutions – liberty, self-determination, the breaking down of the class structure based on birth – all shaped Beethoven's mindset and his music. How could his music not be revolutionary with so much social change going on around him?
(Click on the image below to see a larger timeline.)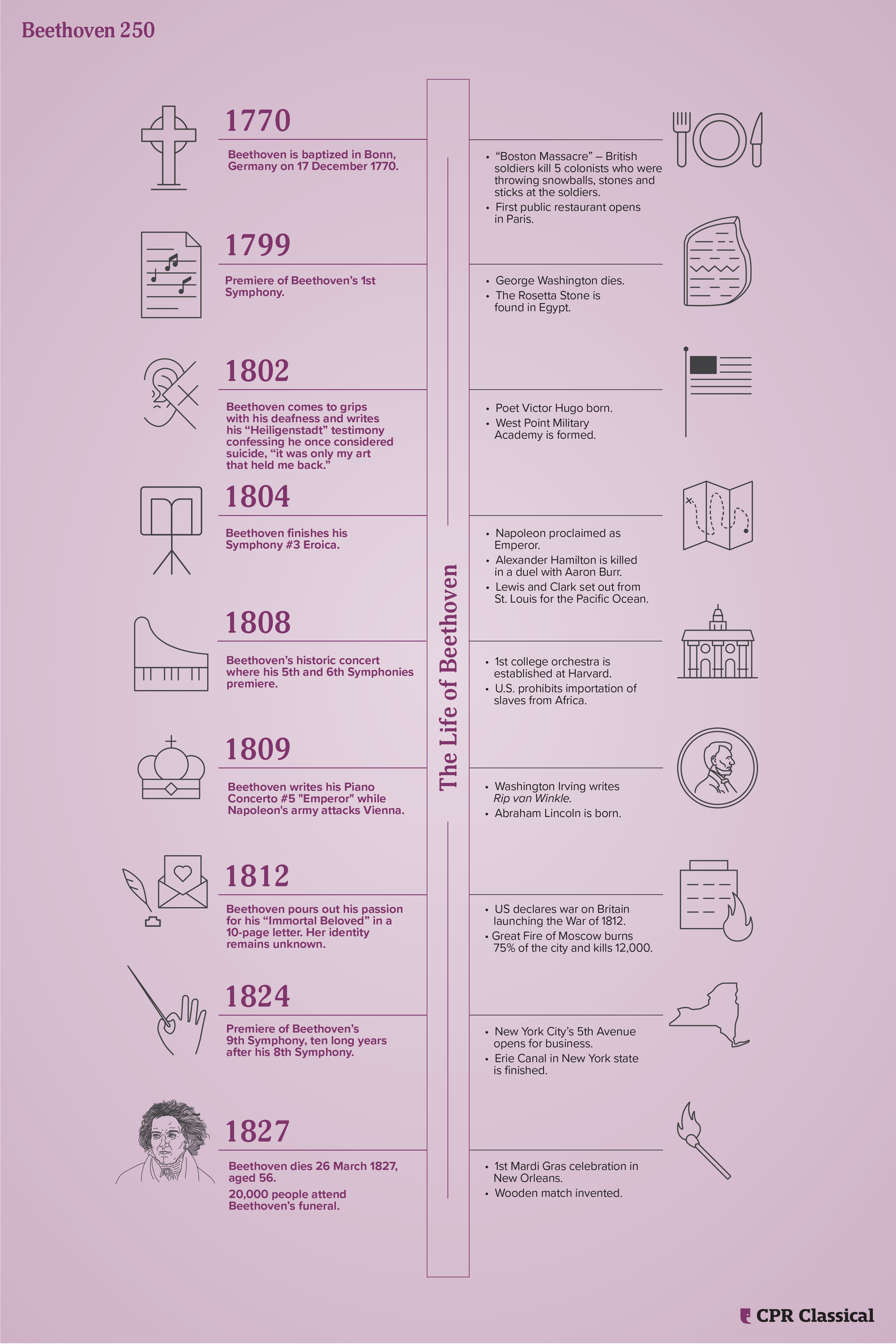 Love Classical Music?
Stay in touch with our hosting team at CPR Classical and learn more about the classical events occurring in the community. Sign up here for our monthly newsletter.