Refresh Your Sonic Palette: Contemporary Black Composers You Should Know
There are well-known masterpieces in Classical music we all know and love. But every year, musicians and composers create new music that breaks boundaries. Here are 11 composers you may have heard of, or may be brand new! They represent every corner of classical music from film, jazz, choirs, concert bands and orchestras, string quartets and clarinet solos. You may have never heard of them, but after listening to the playlist, you may just come away with a new favorite artist.
Michael Abels, composer:  Abels composed the film scores for "Get Out" and "Us,' which won multiple international awards. But the versatile composer's other works have been performed and premiered by the Chicago and Atlanta symphonies, the Cleveland and Philadelphia orchestras, the Kronos Quartet, and university groups across the country. Abels blends classical music with jazz, bluegrass, and even hip-hop. He's the co-founder of the Composers Diversity Collective, which aims to increase visibility of composers of color in film, game, and television music.
Valerie Coleman, musician and composer: In 2020, Coleman was named one of the Washington Post's "Top 35 Women Composers" and Performance Today's "Classical Woman of the Year." Connecticut Public Radio's music blogger, Steve Metcalf, went so far as to call her "the composer who almost made me forget Mozart." Coleman is also a flutist and founder of Imani Winds, a quintet that is known for commissioning underrepresented composers, including members of its own ensemble. Coleman is committed to mentorship and advocacy, and serves on dozens of flute and composition panels.
Omar Thomas, educator and composer:  Thomas was just 23 when he became the Assistant Professor of Harmony at the Berklee College of Music in Boston. He then taught theory at the Peabody Institute and now teaches composition at the University of Texas at Austin. As a composer, he writes primarily for big band and wind ensembles and often takes an activist's stance with themes of racial experience and LGBTQ+ equality. Grammy-award winning musician Terri Lyne Carrington called Thomas "one of the more important composers/arrangers of his time." Thomas is a featured artist in the Colorado Symphony's 2021 educational outreach program, "Lift Every Voice."
Jessie Montgomery, musician and composer: Montgomery, an acclaimed violinist and composer, is a longtime affiliate of The Sphinx Organization, a nonprofit that supports young BIPOC musicians. She is the composer-in-residence for the organization's professional touring orchestra, Sphinx Virtuosi, which performs at Carnegie Hall and across the United States every year. Montgomery has composed works for the New York Philharmonic, Metropolitan Museum of Art, Orpheus Chamber Orchestra, and other large and small ensembles.
Quinn Mason, composer and conductor: 24-year-old Quinn Mason is someone to watch. He was a 2020 "Texan of the Year" finalist in his home state, where his work with the Dallas Symphony Orchestra and Greater Dallas Youth Orchestra launched his composition and conducting career. He's had solo, chamber, orchestral and concert band works performed all over the U.S. He's received numerous  awards including awards from the American Composers Forum, The Diversity Initiative and Voices of Change. Mason has described his compositions as "based in traditional western art and reflecting the times in which we currently live."
Daniel Bernard Roumain, musician and composer: Roumain, simply known by his initials DBR, has worked with major celebrities like Philip Glass and Lady Gaga. He won an Emmy for Outstanding Musical Compositions for his work with sports broadcasting giant, ESPN. He blends  classical music with electronic, urban, and African-American influences, often in unusual public spaces like a Houston train platform. He serves on the board of directors for the League of American Orchestras, the Association of Performing Arts Professionals, and The Sphinx Organization.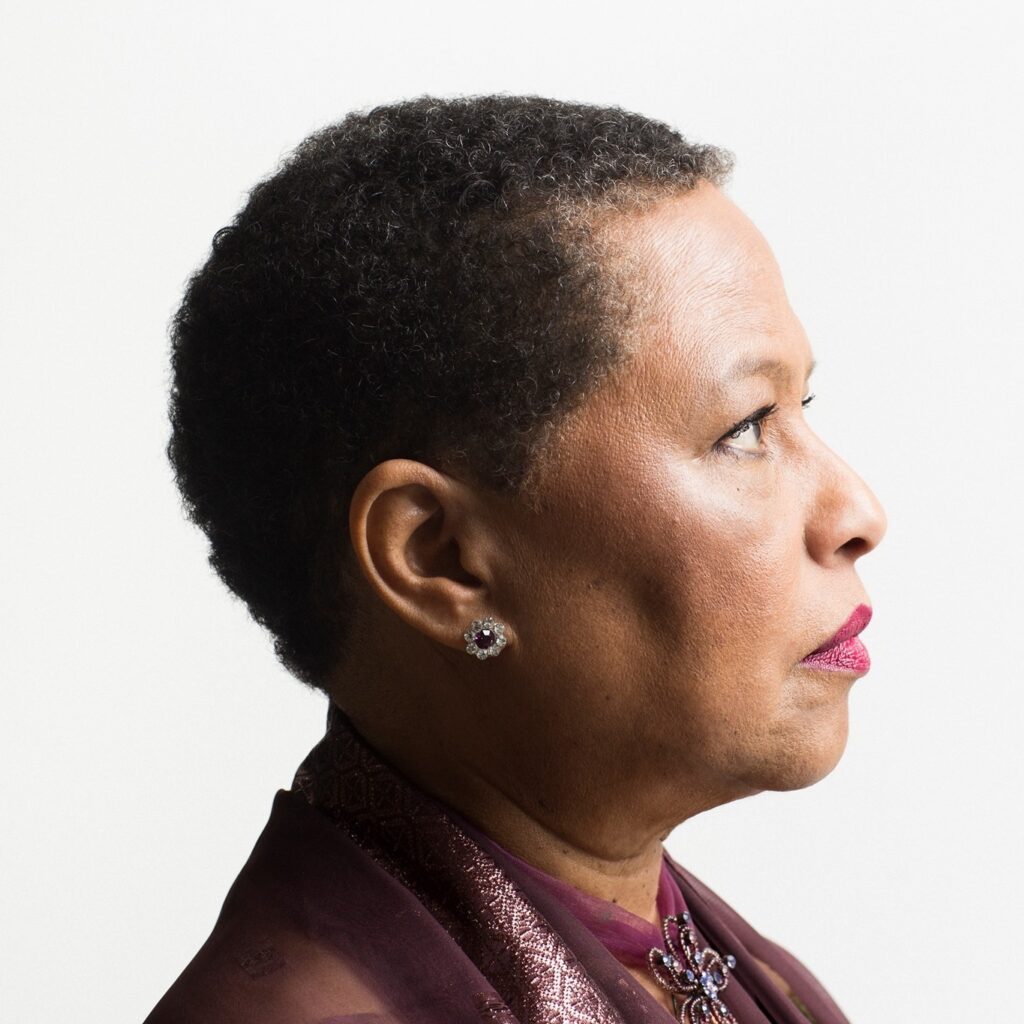 Eleanor Alberga, pianist and composer: Alberga decided she wanted to be a concert pianist when she was 5 years old growing up in Kingston, Jamaica. Alberga moved to London after she won a scholarship to study piano and voice at the Royal Academy of Music in London and was among three finalists in the UK's International Piano Concerto Competition in 1974. But Alberga is best known around the world as a composer. Her music is self-described as "not easy to pigeon-hole," crossing in and out of genres. Some of her lighter works incorporate her Jamaican heritage. She has written extensively for orchestra, chamber ensemble, and piano, and has two operas in addition to several choral works. Her work "Arise, Athena!" opened the last night of the BBC Proms in 2015.
Adolphus Hailstork, composer: Hailstork is one of today's most formidable forces in American music. He has written numerous works for chorus and orchestra, including his newest, "A Knee on The Neck," written about the killing of George Floyd in 2020. Hailstork grew up in Albany, New York, playing violin, piano, organ, and sang in his church choir before deciding to study composition. He credits his gospel upbringing as a major inspiration for his music. Hailstork currently serves as a Professor of Music and Eminent Scholar at Old Dominion University in Virginia and considers himself a "cultural hybrid" in the music world.
Nkeiru Okoye, composer: Okoye is best described as a musical  storyteller and likes to write about historical events and people. Her critically acclaimed opera "Harriet Tubman: When I Crossed that Line to Freedom" dramatizes Tubman's personal life. Okoye was honored by the state of Michigan in 2020 for her interactive concert production "Black Bottom," which celebrated the 100th anniversary of Detroit's Orchestra Hall. She was hailed for her "extraordinary contributions" to the history of Detroit. She says her influences are show tunes, jazz, and gospel. And she takes inspiration from composers Aaron Copland, George Gershwin, and Arnold Schoenberg.
Mary D. Watkins, composer: Coloradan Mary D. Watkins was just three years old when she began piano lessons and discovered she had perfect pitch. Her early musical training led to a career composing for just about everything including symphony orchestras, Academy Award-nominated films, theater and dance. Watkins has also written two operas, each based on historical figures: American Red Cross founder Clara Barton, and civil rights leader Fannie Lou Hamer. Watkins' third opera, set to premiere in 2021, tells the story of Emmett Till, the 14-year-old boy whose murder fueled the Civil Rights Movement.
Jonathan Bailey Holland, composer and educator: Holland was the first composer-in-residence for the Cincinnati Symphony Orchestra (2018-2019) and has been in residence with several smaller vocal and chamber ensembles across the country. He is the Chair of Composition at the Boston Conservatory at Berklee. He recently premiered his work, "Equality" with the Cincinnati Symphony Orchestra, featuring the poetry of Maya Angelou with narration by actor Regina Taylor and rapper/actor Common. Holland's works have been commissioned and premiered by numerous orchestras, including the Colorado Symphony.
Love Classical Music?
Stay in touch with our hosting team at CPR Classical and learn more about the classical events occurring in the community. Sign up here for our monthly newsletter.