The Local 303: Colorado Artists We're Featuring For July 2021
Indie is here to soundtrack these hot summer days with some great local music!

We've been loving Ambar Lucid's psychedelic inspired pop music and once we heard she moved to Denver we knew we had to invite her into the Local 303. You will hear her this month as well as Colorado Springs band, The Crush, which you might recognize the lead singer as a former contestant on American Idol. It's also been a good year for new music by hip-hop star Trayce Chapman, so we will be debuting his new single and more.

Also on our radar this month is soulful pop producer Blake Shimoda who has previously collaborated with former Local 303 act Rezlo. Speaking of former Local 303, Liat Arochas' latest band DARKARTS join us for the first time with tunes from their debut album. More rock comes via Giant Zero from Castle Rock, and one of Denver's newest band's, Bleak Mystique. Lady Denim blend rock and pop with breezy songs perfect for this time of year.

Time off from a busy tour schedule with The Lumineers led Stelth Ulvang to form a group called Heavy Gus with partner Dorota Szuta and their friend Ryan Dobrowski of Blind Pilot. Puerto Rico born, Denver based Gabriel Albelo shows off his influences on the new album that blends genres like glam and folk.

Colorado Springs artist Millicent returns with sultry electro pop tracks and OHNOKHAN return with hopeful synth pop.

The Local 303 for July also takes so time to check in with our artists on how life has been over this last year and what's next now that there is a return to normal.

Meet some of these bands virtually. The livestream of our next Local 303 Virtual Meetup will be on July 26 at 4 p.m. MT on our homepage or watch from YouTube. 

Meet July's picks:
Ambar Lucid
Hometown: Little Ferry, NJ

Formed: 2017

Latest Release: Get Lost In The Music EP, Self-Released, Jun. 18, 2021

Pronouns: She/Her

About: Born to a Dominican mother and Mexican father in New Jersey, 20-year-old Ambar Lucid grew up just a stone's throw away from the hustle and bustle of New York City in the quiet suburbia of Little Ferry, where she spent her youth day-dreaming of a brighter future.

After watching her dad get deported to Mexico when she was a little kid, a traumatic experience that cast a shadow over her childhood, Ambar was shuffled back and forth between the Dominican Republic to stay with her grandmother. After finally landing back in NJ permanently at the age of 8, she was often called upon to watch over her younger siblings at home while her mom worked.

Seeking an escape from the daily hardships of life, she found refuge in pop artists such as Lady Gaga, Kesha, Bruno Mars, and her "idol" Selena Gomez. "All I really had to entertain myself was pop culture," she says of years spent watching pop music videos, artist interviews, and concert footage on YouTube.

Inspired by a transformative trip to the desert, Ambar's latest kaleidoscopic single, "Get Lost in the Music," continues her journey into that prismatic world. With more new music on the way, including an EP due out later this summer, Ambar is on a mission to touch as many souls as she can through her inimitable sonic storytelling. Above all, she just wants to manifest a little radical self-love and empowerment with her music: "I'm healing our generational trauma."

Musicians That Inspire: Khruangbin, Jessica Pratt, Mon Laferte, Willow & Billie Eilish 

Did lockdown shape you as a musician over this past year? If so, how: The lockdown gave me the opportunity to experience introspection. I was able to dedicate most of my time to myself and it has been very helpful for me as a creative. I'm more in tune with my passion for creating and have a clear sense of what my intention is with my art. 

As the community opens up, what's next?: I will continue releasing more music. 

Website: Ambarlucid.com

Get Social: Instagram, Twitter, YouTube, Facebook
---
Blake Shimoda
Hometown: Springfield, Missouri. Lived in Denver since 2014

Formed: 2019

Latest Release: "Habits" (Single), Self-Released, May 26, 2021

Pronouns: He/Him

About: Blake Shimoda is an alt-pop/electronic RnB artist and producer from Springfield, MO. His self-produced music combines dynamic, nuanced instrumentals with insightful, reflective lyrics, often centered around themes of love, loss, existentialism, and mental health. "I make music for people who really love music. I want someone to be able to hear a song of mine fifty times and take something new away from it after every listen. That's the kind of music that resonates and sticks with me, so that's what I strive to create."

In 2019, Shimoda's debut single, "Discarnate," was featured on Spotify's 'Fresh Finds' playlist along with "Enjoy the Ride," a song he produced for fellow Denver artist and close friend Rezlo. The following year, Shimoda's music was featured in 303 Magazine's article as "Denver's Best Pop."

Shimoda's debut album, 'Waiting for Tomorrow', comes out in September of 2021. The project is an emotional journey through the process of pursuing your passions while struggling to maintain healthy relationships with friends, family, and yourself.

Musicians That Inspire: Kendrick Lamar, Daniel Caesar, Troye Sivan, Frank Ocean, Radiohead.

Do you feel like lockdown has shaped you as a musician? If so, how: Absolutely. In the past I would write songs about whatever I saw around me and I would get a lot of inspiration from conversations with other people, or even conversations I overheard. I was pulling from experiences I had socially with other people and sometimes I was even writing about other people's experiences. When things started shutting down I found myself alone most of the time, and my primary source of inspiration was a lot harder to come by. I started looking for inspiration in myself and digging for more personal things to write about, and started making songs that felt much more honest to me both lyrically and stylistically. At first I was concerned people wouldn't connect with music that was so personal to me because you never really know if someone feels the same way you do unless they tell you, and in the past I had written mostly about things that had already come up in conversation with other people. I'm glad I trusted myself and stuck with it, because I feel like I've uncovered a vulnerability and rawness in my music that wasn't there before and people have been connecting with it on a much deeper level. My newest single, 'Habits' and my upcoming album 'Waiting for Tomorrow' were both born out of that period of self-discovery and I'm incredibly proud of them, so as much as the pandemic has sucked I've grown from it and I'm better for it in the end.

As the community opens up, what's next?: My debut album, 'Waiting for Tomorrow', is coming out this September!

Website: https://open.spotify.com/artist/2KQQhDmuJpCckzPzGfVGwG?si=n6xIzftMSj6p15k9uQuVMg&dl_branch=1

Get Social: Instagram, Facebook, TikTok
---
Bleak Mystique
Hometown: Denver, CO

Formed: January 2021

Latest Release: Pageantry, Vol. 1 EP, Self-Released, Jun. 4, 2021

Pronouns: They/Them

About: Bleak Mystique held their first rehearsal in January of 2021. Before too long, the band had their first handful of songs together and ventured into the recording studios of University of Denver. The band produced and recorded their first single, "Slow Texter," and their debut EP, Pageantry, Vol. 1 themselves. The bands first shows were held at the University of Denver, where they all met and currently attend, and at local Denver venues including Larimer Lounge. The group plans to release a second EP in Fall of 2021, as well as continue to play more shows.

Musicians That Inspire: Nirvana, Led Zeppelin, Foster the People. 

Do you feel like lockdown has shaped you as a musician? If so, how: Lockdown allowed us some time to put everything together as we started this new band. We wrote and recorded all of our music and booked some gigs as quarantine was being rolled back. It basically allowed us to really figure out what we wanted this band to be before we got it going. 

As the community opens up, what's next?: To keep playing shows in Denver, and put out another EP in the fall. We want to build a bigger local following and then expand towards the west coast and work from there. The main thing is to always be producing and performing better music. We also want to get some t shirts and film a music video this summer for one of our upcoming songs. 

Get Social: Instagram, Spotify 
---
DARKARTS
Hometown: Denver

Formed: 2016

Latest Release: Story of Sirens EP, Self-Released, May 2021 

Pronouns: They/Them

About: DARKARTS is an American rock band based in Denver. The band blends themes of folk, alternative, and psychedelic rock to present a beautiful yet powerful sound. Lead vocalist Liat Arochas' haunting lyrics shimmer over a pulsing and emotive rhythm section. A symphony of feels, the DARKARTS live experience hits ultimate euphoric highs and sentimental quiet lows. DARKARTS is creating conscious new music with a nostalgic feel that keeps you listening and wanting more.

Musicians That Inspire: The Beatles, Slowdive, Nilufer Yanya, The Cranberries, LCD Soundsystem, Pink Floyd, Phish, Sylvan Esso, Sharon Van Etten, Yeah Yeah Yeahs

Do you feel like lockdown has shaped you as a musician/band? If so, how: We were split up the first half of lockdown. Then we decided it was too hard to not play together, so we decided to mask up and go to the Black and Bluhm Studio space (which is an amazing grant funded studio, donation based). The first time we met up, it was an explosion of feelings. We jammed for hours that day. Felt so good to play music again. We believe our band became stronger because of the pandemic.

As the community opens up, what's next?: We would love to play more venues in Denver and the surrounding area. Ideally we would like to get on a tour in the near future. We have been writing more and more, and are very excited to get back into the studio sometime soon.

Website: http://darkartsband.com/

Get Social: Youtube, Facebook, Instagram
---
Gabriel Albelo
Hometown: Caguas, Puerto Rico

Formed: Playing my own music since 2005

Latest Release: Gabriel Albelo, Guitar Dead Records, Sep. 4, 2020

Pronouns: He/Him

About: Gabriel Albelo is a Puerto Rican artist based in Denver. He began playing the "cuatro" (traditional Puerto Rican instrument) at age of 9. At 15 he started playing guitar in bands locally in Puerto Rico. In 2014, he moved to Denver to further his musical ambitions and currently heads local band Slugger while playing in other friends' bands. In 2020 he recorded his first solo debut album, a mixture of glam/psych/folk rock recorded onto 4-track cassette by himself and is preparing a second album to be released late 2021.

Musicians that inspire: Robert Fripp and traditional music from India, Middle East, Britain. 

Do you feel like lockdown has shaped you as a musician/band? If so, how: I would say lockdown gave me the time to gain more experience recording by myself. I recorded all the instruments on the album which helped me feel more confident with the whole process of recording in the end. 

As the community opens up, what's next?: I'm currently working on a new release slated for a late 2021 release. The music is a bit more adventurous and there's a lot of variety in it, all recorded onto 4-track cassette again. Hope people like it!

Websites: https://gabrielalbelo.bandcamp.com, https://guitardeadrecords.blogspot.com
---
Giant Zero
Hometown: Castle Rock, CO

Formed: Giant Zero has been the brain child of Brad Hennig for the last decade. After moving from Madison, WI to Denver, CO Brad performed shows solo. Once he met the right people the band started taking shape to present day.

Latest Release: Shakes Me, Self-Released, Apr. 23, 2021

Pronouns: They/Them

About: Giant Zero's songs are energetic and profound and feature Brad Hennig's song writing style, distinct voice, dirty guitar and production magic. Surrounded by talented musicians Troy Hall (Keys), Tony Molieri (Bass), Joey Scotten (Drums) gives Giant Zero an unequivocal and unique sound that provides live shows its color. Singers Kemi Chavez and Sarah Shinn extend their talents with amazing harmonies and lead vocals on select songs. Giant Zero is a pure representation of the power of music and expression, chronicling a journey that will speak to music lovers of all genres and generations. 

Musicians That Inspire: Giant Zero's sound channels rock, blues, and folk and is influenced by Jim James, Jimi Hendrix, Josh Homme as well as friends, family, and life. 

Do you feel like lockdown has shaped you as a musician/band? If so, how: At first the lockdown seemed as though we were in a science fiction movie. As the reality of the situation set in I decided to make the most of it and spent time with my wife and kids. As a band we had to learn how to collaborate and create in a different way. Personally as a musician I was able to spend more time on my craft and think about other creative avenues musically that I want to explore. Since things are opening back up, rehearsals and shows are that much sweeter.

As the community opens up, what's next?: Currently Giant Zero is back to live shows, both full band and solo performances, as well as promoting the new album "Shakes Me." I also have a list of songs created for a future album and the band is beginning collaboration on these new songs.

Website: www.giantzeromusic.com

Get Social: Facebook, Instagram, YouTube
---
Heavy Gus
Hometown: Bishop, CA/Denver, CO

Formed: 2020

Latest Release: "Do We Have to Talk" (Single), Self-Released, Mar. 27, 2021 (from album Notions, release date TBA)

Pronouns: They/Them

About: Heavy Gus formed in 2020 in the high desert of Bishop, California. Songwriting couple Dorota Szuta and Stelth Ulvang (of The Lumineers) teamed up with drummer Ryan Dobrowski (of Blind Pilot) as the songs took shape. The trio's organic chemistry nudged them to drive cross-country to live-record at one of Nashville's oldest studios, Creative Workshop.

Heavy Gus' debut album, Notions, lets their vulnerable yet captivating songwriting shine through a spaciously vibey rock record. Reminiscent of L.A. bands like The Breeders or Acetone, Dobrowski's tasteful drumming paired with Ulvang's instrumental landscaping provide a familiar cushion for Dorota's lush guitar tones and wistfully frank lyrics and vocals.

In Notions, you hear the hot summer days seep in. The parched California wilds and cool desert springs.  The Nashville tinge fades in and out. The guitar and bass tones sweep between grunge and lethargic 60's rock. And when the vocals catch you in their surf-swept croon, oh are you caught for good.

Musicians That Inspire: Acetone, Yo La Tengo, Cat Power, The Breeders

Do you feel like lockdown has shaped you as a musician/band? If so, how: Definitely. Without lockdown we would have all been too busy and all over the place to have the time and focus to get together and record an album.

As the community opens up, what's next?: We're excited to release the full album soon. Hopefully as the world opens back up, we'll be playing live shows soon as well. And lockdown gave us lots of time to write new material so we're already in the early stages of working on a second album.

Website: Heavygus.com

Get Social: Instagram
---
Lady Denim
Hometown: Fort Collins and Denver (2 are in Fort Collins and 2 are in Denver)

Formed: Late 2018 - Nick and Nic were college roommates and released their first song "Pipedream" in Jan. 2019

Latest Release: "Old & New" (Single), Self-Released, Jun. 18, 2021

Pronouns: They/Them

About: Lady Denim officially surfaced in January of 2019 while attending Colorado State University. Just a few weeks into that same year, they released "Pipe Dream" which would be the first track off of their debut EP, "For Edgy Girls, Like Ramona". Early on, they began performing their limited discography at dive bars and crammed college basements before quickly headlining venues around Colorado and opening up for national acts, such as The Unlikely Candidates, Generationals & more!

The 4-piece is currently based out of Fort Collins, CO consisting of members Nick Lundeen (Vocals/Rhythm Guitar), Nic Lubin (Lead Guitar), Chris Lubin (Bass), and Matthias Mandl (Drums). The band pulls elements of 80's pop and Indie Rock together to create a groovy unison. Their fanbase continues to remain dedicated to the energy and positivity that the band provides.

Musicians That Inspire: "Lyrically, I really admire songwriters anywhere from Andy Shauf & Phoebe Bridgers all the way to James Taylor or Evan Stephens-Hall from Pinegrove. However, I think when it comes to labeling our sound and what influences our writing, we currently  have really been inspired by bands such as Hot Mulligan, Arctic Monkeys, With Confidence and even Sturgill Simpson." -Nick Lundeen, Lead Singer

Did lockdown shape you as a musician over this past year? If so, how: "When lockdown hit, we all felt as though the band was slipping from our hands. Not to be dramatic, but we had just gone from packing out our hometown venue to playing in front of a crowd of 10 the night that ordinances went into effect. Fortunately, we all took this as an opportunity to try and identify the silver lining. We became outlets of support for one another outside of the band and truly became "band brothers" haha. We also became diligent with the recording process and learned to fall in love with it, something that we were not the most fond of from the start." -Nick

As the community opens up, what's next?: "I was hoping you would tell me haha. For what's next for us, we have an amazing team of ladies, Edie our manager and Joy our booking agent, that are helping us pioneer out of Colorado here in the fall. We also have been sitting on the next record and are going to shop around or produce independently again! But most importantly, we want to build the confidence for our community of fans to join us for upcoming live events. We have always stood by inclusivity and positivity and hope to work with everyone to get back to the memories of live music we all love and hold dearly." -Nick

Website: ladydenimband.com

Get Social: Instagram, Facebook, Twitter, TikTok
---
Millicent
Hometown: Colorado Springs, CO

Formed: 2013 

Latest Release: Songs to Feel To, Self-Release, May21, 2021 

Pronouns: She/Her

About: Millicent's sound defies genre, built upon her foundation as a singer-songwriter, you'll find seamless nods to synth pop, R&B and even folk. After a five year gap in releasing music, her second project, Songs to Feel To, is self-reflective, wistful, and resolved; acknowledging the satisfying ache of nostalgia within the robust human capacity to feel. Aptly named, Millicent's latest work takes an intimate dive into love, longing, and letting go, giving her listeners the space to reflect as if her stories were their own.

Musicians That Inspire: Frank Ocean, Kevin Garrett, "Visions of Gideon" by Sufjan Stevens, "Yeah Right" by Joji

Do you feel like lockdown has shaped you as a musician/band? If so, how: Absolutely! Musicians are not strangers to rolling with the punches and I think lockdown illuminated that value in that skill beautifully. In a time where so many struggled to find footing, I saw myself and my fellow creatives use art as a helpful way to process the events of 2020. Songwriting was there to help me sift through the memories that started to permeate the surface of my subconscious with all the extended times of quiet and solitude. I see that lockdown was a gift for my creativity and my creativity a gift for my soul. My hope is that these songs would help others find comfort, as well. 

As the community opens up, what's next?: Ride the wave! I just want to marinate in the sharing before I start dreaming up any future personal projects. However, I have had the pleasure of being featured on a Chicago-based hip hop record that is expected to drop later this year and can't wait to promote that when the time comes. 

Get Social: Instagram, Facebook  
---
OHNOKHAN
Hometown: Denver, CO

Formed: 2019

Latest Release: Reverence, Self-Released, Jun. 18, 2021

Pronouns: They/Them

About: Veterans of the Denver music scene, Ryan Gombeski, Greensleeves, and Zach Warkentin founded OHNOKHAN as a way to synthesize their favorite musical influences and artists through their own unique musical prism. All three members are Denver based, multi-instrumentalists, who incorporate dynamic, digital aspects into the music, creating a refreshing, modern sound anchored by organic instrumentation and vocals.

Musicians That Inspire: Bonobo, Thom Yorke, GRiZ, Pink Floyd, Explosions in the Sky

Do you feel like lockdown has shaped you as a musician/band? If so, how: In a way, the lockdown was exactly what Ohnokhan needed to develop our musical vision. This, of course, will continue to evolve, but the initial time and space allowed us to reflect and marinate on the songs and ideas we collectively brought to the table. Without the acute pressure of hitting deadlines, we were able to take our time to ensure we were putting together a body of work that reflected what was important in our musical journey, both collectively and individually.

As the community opens up, what's next?: We are in the process of writing and finalizing another batch of songs for a 4 song EP for a fall/winter release and are starting to coordinate a series of remixes and collaborations with other Colorado artists.

Website: ohnokhan.com

Get Social: Facebook, Instagram, Soundcloud
---
The Crush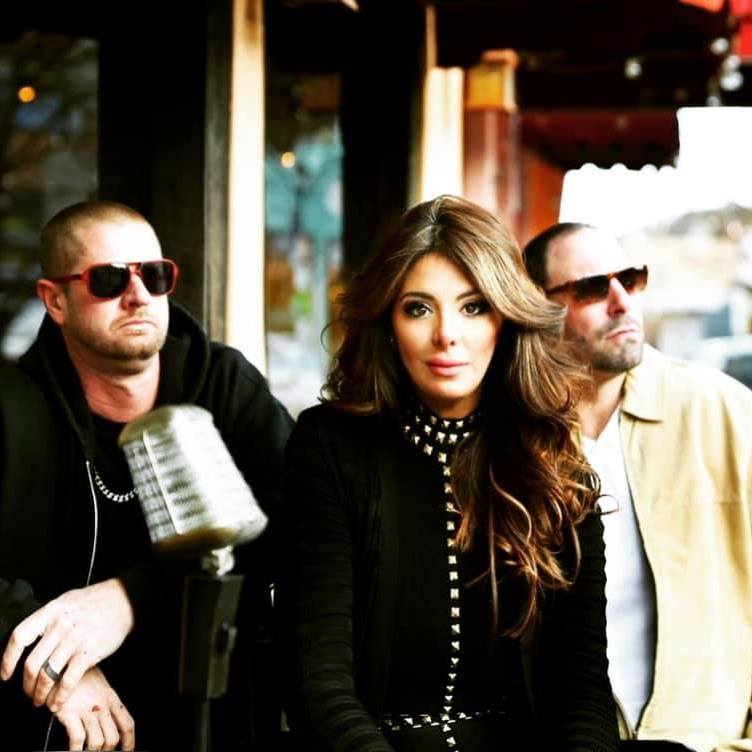 Hometown: Colorado Springs

Formed: 2019

Latest Release: Essential, Self-Released, Apr. 2021

Pronouns: They/Them

About: What happens when you combine an American Idol finalist with a couple of bandmates from Denver Westword's top rated reggae band? Well, people sing, dance, stomp and shake their booties!  This is The Crush!

The Colorado Springs based band has an extraordinary way of cutting straight through to the core of their listeners' emotions.  Hailed as "Colorado's radio, rave and festival-ready band," The Crush's music has its roots in the pop, disco, reggae, dub and trap genres.  The bands captivating, high-energy performances, transport audiences to the past and present as The Crush keeps the audience dancing, stomping and singing. 

Audience members have described The Crush as "excellent musicianship leaving you wanting more," "upbeat music with catchy lyrics that make people of all ages want to sing and dance along," "high energy with a dancy, feel-good vibe." The Crush's soul shattering vocals;are led by American Idol finalist and TV personality Claudia Garofalo.  So what is The Crush?  The Crush formed when two former bandmates of P-nuckle (Denver Westword's top rated reggae band from 2004-2007), reunited and began collaborating.  Knowing their music needed powerful vocals to provoke a profound response, an unexpected phone call was made to Claudia Garofalo to join the band and the rest is history.           

Musicians That Inspire: I wear my heart on my sleeve, so naturally, I gravitate towards love, drama, and passion when it comes to music. Mazzy Star's music melts my soul, and if you throw some Otis Redding, or Aretha Franklin my way, I'm good. Growing up, I was obsessed with The Cranberries. There was something very nostalgic about them, they sounded complicated but so sweet with their harmonies. Michael Hutchence of INXS was theepidome of effortless vocals with authority. Loved him. Other influences include: Steel Pulse, Nas, Operation Ivy, The Police.

Do you feel like lockdown has shaped you as a musician/band? If so, how: The pandemic was a time of hard-core reflection. The outside world with all its hustle and bustle came to a stop, and we were able to realize what is truly important in life. I also think it opened up a whole new avenue of incredible collaboration, and it was so freaking heartwarming to see people, in all walks of life, and careers, unite and help one another.

We had finished our album just as COVID-19 began. Instead of releasing our album during the start of the pandemic, we decided to wait it out and write more songs and produce videos. Without anywhere to play live, we knew we had some time to expand our set list and produce music videos. So, we added several covers and originals to our list and made several music videos.

As the community opens up, what's next?: We intend to write more music and play more live performances and keep having fun.

Website: www.thecrushband.com

Get Social: Facebook, YouTube, Spotify, Instagram,
---
Trayce Chapman
Hometown: Denver, Colorado

Formed: I am a solo act and formed in 2014 after I switched my rap name from June

Latest Release: "The Winds" (Single), Rest Is For Billionaires, Jun. 25, 2021

Pronouns: He/Him

About: Trayce Chapman is a trailblazing genre-bending hip-hop artist of African-American descent based in Denver. Sonically he fuses hip-hop lyricism with melodic rap & R&B vocals, to craft his melodic rap bangers and true hip-hop vibes. He's a wordsmith meticulously taking his fans on a journey with all of his tracks. He has released 6 projects to date and is currently preparing for the release of his Contraband 3 album, which is a follow up to his now 3 part Contraband album series. He began to gain popularity following the release of his single "The Flux", which cemented his spot in the conversation for "Best up-and-coming musician in Denver" according to 303 Magazine. Millions of streams and counting, Trayce Chapman has been actively pushing himself creatively and is becoming known for his catchy lyricism, and his ability to seamlessly flow over hip-hop, R&B and alternative production.

Do you feel like lockdown has shaped you as a musician/band? If so, how: The lockdown allowed me to find myself as an artist and hone in on the technical side of rapping. The flow patterns, hooks, melodies I got to focus on all of that more than ever in the pandemic.

As the community opens up, what's next?: We're planning the Contraband 3 show when the album comes out in August, stay tuned! 

Get Social: Instagram, YouTube, Facebook
You made it!
You love learning about new music and the Denver music scene. We have a weekly newsletter for you -- Inside Track. Sign up here to stay in the know about the hottest Colorado concerts and how you can score tickets!