Resignations, not elections, brought a handful of Colorado's newest lawmakers to the Capitol
The Democratic state representative who is facing criminal charges for allegedly falsifying her residency has left state legislature. Tracey Bernett, who was a state House member, announced her resignation on Sunday, just before the new legislative session began.
Bernett represented part of Boulder County. The 68-year-old was charged in September with three felonies and two misdemeanors by Boulder County District Attorney Michael Dougherty's office. According to the charges, she allegedly made false claims about where she lives in order to continue to run as the incumbent in House District 12, after redistricting changed the boundaries of the seat.
Bernett has not admitted guilt in the case. She is resigning "while addressing these charges rather than compromising the policy initiatives she deems important to those living in House District 12 and the citizens of Colorado," read a statement from a law firm.
Bernett did not immediately respond to a request for comment.
She was first elected in 2020 in House District 12, which included her residence in Longmont. But when the district was redrawn during the 2021 redistricting process,  Bernett's residence no longer fell within its boundaries.
As a lawmaker, she focused in large part on climate change and air quality. "I am proud of what I have accomplished in my time in office and want to thank all the people who have supported and worked with me in moving Colorado forward," she said in the letter from her lawyers.
Democrats in her district will form a vacancy committee to select a replacement to serve out the two-year term Bernett won in November. Whoever they choose will join a handful of other new lawmakers appointed to their jobs. 
Adrienne Benavidez resigned as a Democratic representative late last year after losing the contest to be the Speaker of the House. Benavidez, who said she was ready for a new chapter after three terms in the house, was replaced by new representative Lorena Garcia.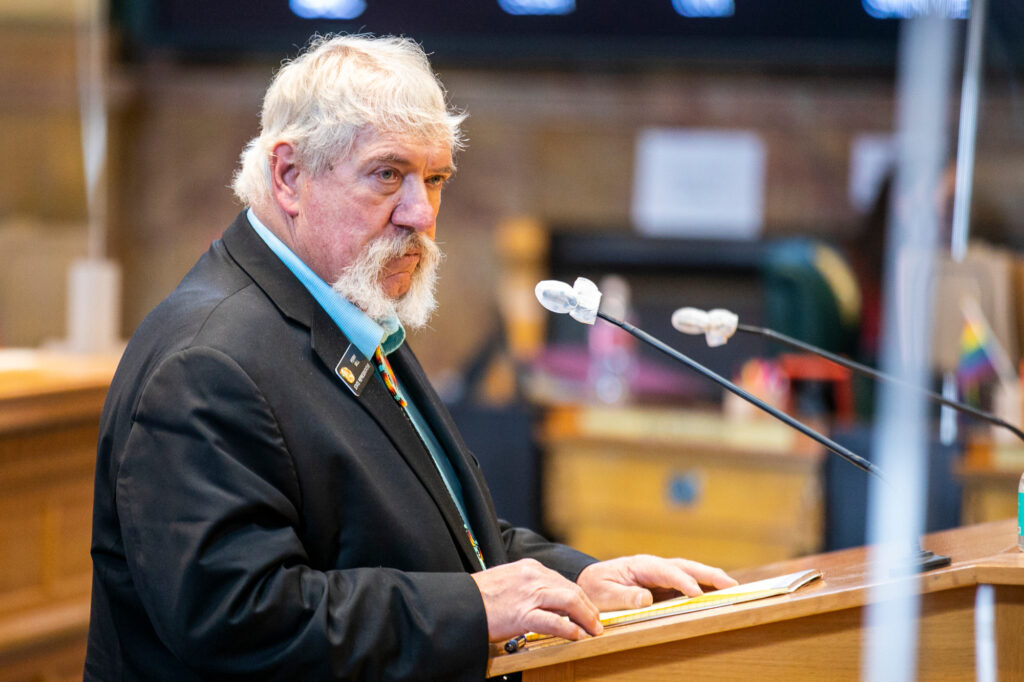 Republican Bob Rankin also announced his resignation from the state Senate last month and was replaced by former Rep. Perry Will, who lost his reelection bid in November. Rankin, 80, had served ten years in the legislature and had "made the decision to move forward with the next chapter of my life."
Hugh McKean, the late Republican minority leader in the House, died of a heart attack in October And Larimer County GOP chair Ron Weinberg was appointed to his seat.
You care.
You want to know what is really going on these days, especially in Colorado. We can help you keep up.  The Lookout is a free, daily email newsletter with news and happenings from all over Colorado. Sign up here and we will see you in the morning!