Gov. Polis pardons four turkeys for Colorado's new Thanksgiving tradition
While lawmakers debated property taxes during a special legislative session at the Colorado State Capitol, Gov. Jared Polis gifted the state a new Thanksgiving tradition. 
On Monday, surrounded by farmers, students studying agriculture, and active military members at the Governor's Mansion, Polis took a page out of the presidential book and pardoned some lucky turkeys.

"We're welcoming four turkeys to the mansion today," he said. "They were all treated to a stay here last night. They all slept here at the Governor's Mansion and our kids helped name them. And the four turkeys are Gus, that's the male, and then Maple, Matilda, and Pumpkin are the three females."
The pardoned turkeys will live out the rest of their lives at Luvin Arms Animal Sanctuary in Weld County. 
Polis said he wanted to start the tradition to recognize poultry farmers who have endured a devastating avian flu outbreak, which has circulated in Colorado since April 2022.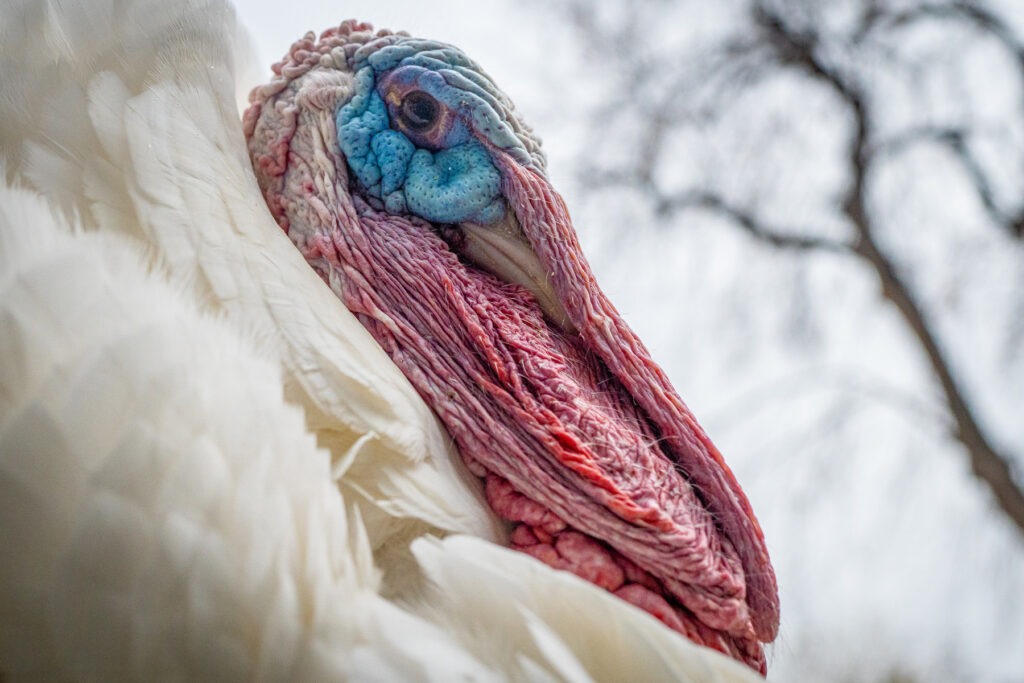 Since the highly pathogenic avian flu was first identified in Colorado, over 6.2 million commercial poultry have been killed, either from exposure to the disease or preemptive culling, according to federal agriculture officials. Exposure to avian flu spells nearly certain death for birds, and there is no cure or vaccine.
"This has been a tough year because of the avian flu, and since agriculture is one of our leading economic industries, we want to encourage Coloradans to support Colorado-grown produce as they do their final Thanksgiving shopping and get ready to entertain family and friends," Polis said. 
Colby Townsend, who owns Hayden Fresh Farms with his wife in Routt County, supplied the turkeys that the governor pardoned. He said it's been a difficult few years for poultry farmers, who have had to increase biosecurity on their farms to protect their flock. Losing a flock means losing out on revenue and spending hundreds of thousands, or even millions, to replace their birds. 
"We've been very fortunate and we do have all of our animals, they're free-range," he said. "They're out in the pasture, so we are wide open to infection. We've just been very lucky, quite honestly, and we do have biosecurity measures that we take, but when we have wild birds in the population that can fly over at any point, they could infect us.
Colorado saw a lull in domestic avian flu outbreaks over the summer, but two small, backyard outbreaks have been reported since October. While non-commercial backyard and wild bird cases continue to pop up, there hasn't been an outbreak among Colorado's commercial flocks since last December. 
You care.
You want to know what is really going on these days, especially in Colorado. We can help you keep up.  The Lookout is a free, daily email newsletter with news and happenings from all over Colorado. Sign up here and we will see you in the morning!