Your guide to Thanksgiving volunteering and community service opportunities across Colorado
With Thanksgiving and the winter holidays quickly approaching, community service is on many people's minds. 
Whether you have time, money, skills, or supplies to contribute, here's a list of ways to get involved – and give back – to a cause that you find meaningful. Many of these options are family-friendly and possible to do no matter where you live. So decide what you care about and do good this holiday season!
Provide a Holiday Meal  
Food insecurity is a prevalent issue in Colorado and many families fear going hungry this holiday season. Make a difference by donating funds or goods for baskets, assembling and delivering baskets to families in need, or serving a holiday meal at a soup kitchen in your area.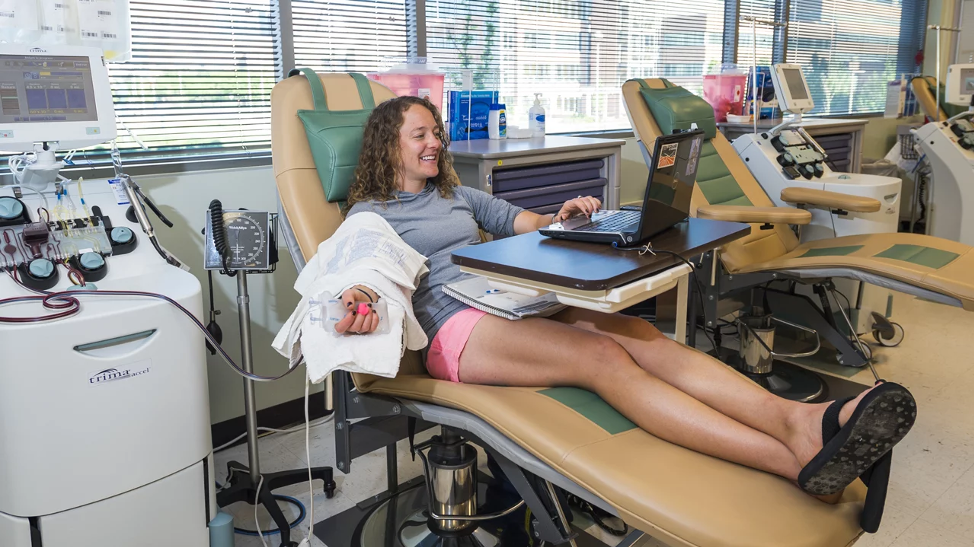 Donate Blood  
There is an ongoing and critical need for blood donors across the state. Help save a life by donating to Children's Hospital Colorado or your local hospital of choice, the American Red Cross, Vitalant, CSL Plasma, or host a mobile blood drive through UCHealth or Vitalant.
Most blood banks require donors to be at least 17 years old, but younger children can get involved by helping to organize and promote a community drive.
Host a Canned Food Drive
 According to folks at local food pantries, 2023 has been an especially lean year for donations. So this holiday season, make an impact by stocking the shelves. Consider organizing a canned and dry food drive at your office, church or temple, gym, or other place of gathering. Or, if you're the type to host a large family or Friendsgiving, ask guests to bring a donation to dinner. You could also host a virtual food drive through Food Bank of the Rockies or volunteer your time at one of many food banks across the state.

If you're looking for places to donate the goods, check in with your local public school, religious organization, or google "where to donate food near me."
Or, if you're looking for a more hands-on way to combat food insecurity, volunteer at a mobile food market or other event with We Don't Waste.
Collect Books, School Supplies, Coats, or Toys
 If you have a large group coming to dinner, ask guests to bring school supplies, books, coats, or toys to donate. Or, consider organizing a drive with friends and family, or through a community organization.
Want to know more about donation options?
If you have coats, you can drop them off at one of these Front Range or Northern Colorado locations, one of these Summit County locations, or one of these Southern Colorado locations.
If you have toys, you can drop them off at one of the many Kenzi's Corner or Toys for Tots locations across the state, the Boys & Girls Club of Metro Denver, or Children's Hospital locations in Broomfield, Highlands Ranch, Aurora, and Colorado Springs.
If you have books, contact your local library or public school to offer your goods.
If you have school supplies, contact a local public school and ask what, and how, to donate.
Volunteer at an Animal Shelter or Foster Pets at Home
 Local animal shelters are always looking for folks to play with animals, walk dogs, and clean cages. Some also need help taking pet portraits to post on online adoption websites. Call your local shelter to find out how you can help!
Many rescues also need folks who are willing to transport pets, fund medical care for sick and elderly animals, and foster animals in their homes.
Be an Environmental Steward
 If spending time outside and being active is your kind of volunteerism, consider wrangling a group of friends or family to conduct an outdoor cleanup of a local park, creek, trail, or other natural area. All you need are some gloves, a trash can or bag, and some good walking shoes!
Make and Distribute Care Packages for People Experiencing Homelessness
 If you live in an area with unhoused citizens, consider assembling and distributing care packages for the holidays. You can ask friends and family to donate goods or donate money for you to purchase goods in bulk. Care packages could include hygienic supplies like toothbrushes and toothpaste, deodorant, wet wipes, and lip balm, as well as non-perishable snacks, hand warmers, socks, hats, and gloves.
Once you've assembled the care packages, recruit some helpers to walk or drive around and distribute the goods.
Volunteer as an Educator or Mentor
 For those who love connecting with others, consider volunteering as an educator or mentor! While some opportunities require specific skills, many simply ask you to show up and build relationships with children, teens, or adults.
You care.
You want to know what is really going on these days, especially in Colorado. We can help you keep up.  The Lookout is a free, daily email newsletter with news and happenings from all over Colorado. Sign up here and we will see you in the morning!