How the Denver Area's Transit System Took Shape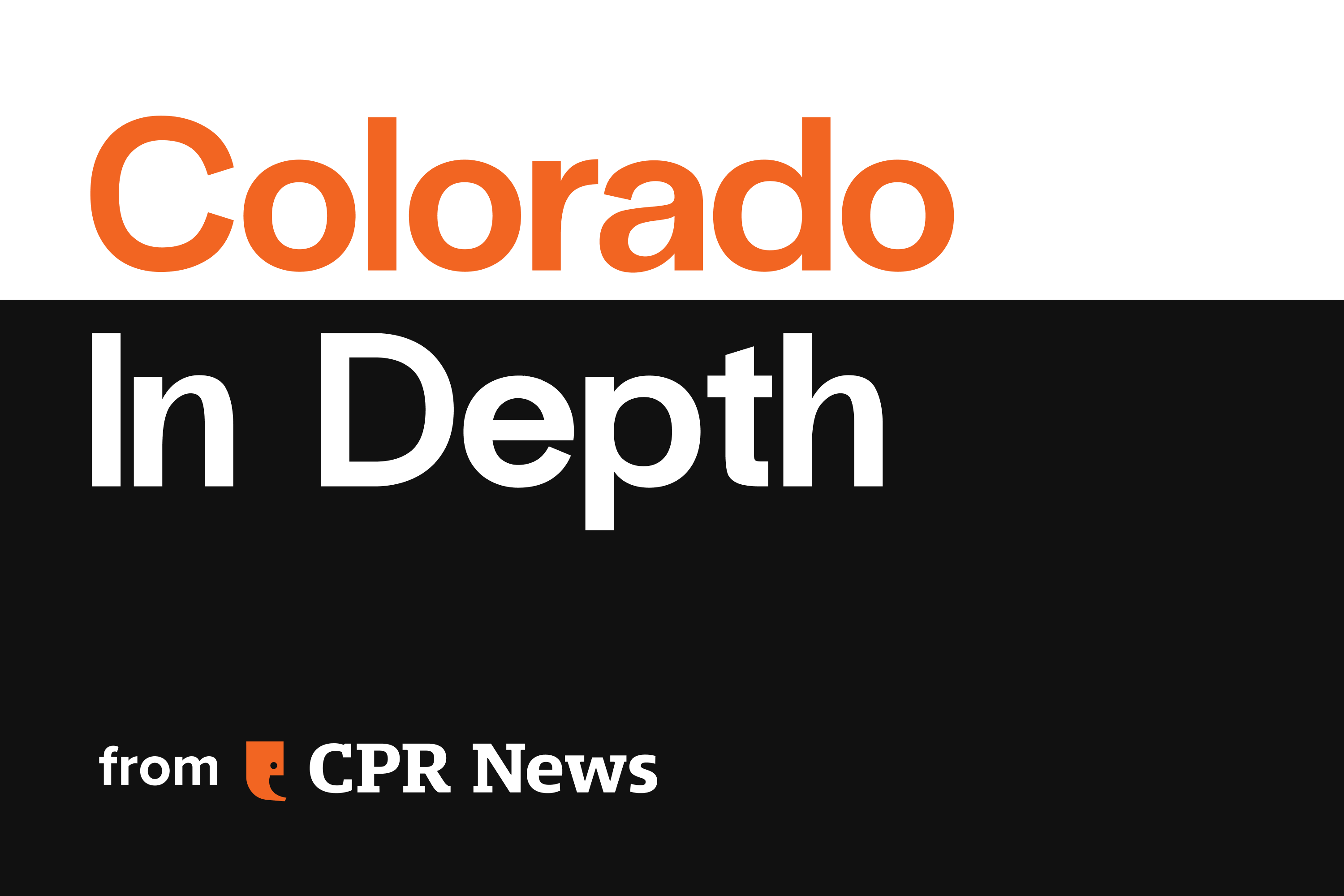 Today's episode is a special preview of another CPR News podcast called Ghost Train. Hosted by reporter Nathaniel Minor, it's about building a greener transportation system in Colorado – and whether the plans of decades ago should still be setting our course for the future. Denver-area taxpayers have made a massive investment in rail transit over the last 17 years. But these billions of dollars have done little to shift how people move around here. Why is that?

You'll hear the complete first installment of Ghost Train in this episode. To hear the rest of the series follow Ghost Train at this link: https://www.cpr.org/podcast/ghost-train/

This is an installment of Colorado In Depth. It's a podcast featuring documentary news, investigations and special reporting, all from the CPR newsroom. Subscribe for stories from the plains to the mountains, the Western Slope to the Four Corners.
Hosted and reported by Nathaniel Minor
Editors: Erin Jones, Joe Wertz
Production and mixing: Rebekah Romberg
Additional production: Luis Antonio Perez
Theme song by Daniel Mescher. Additional music via Universal Production Music.
Artwork: Mia Rincón
Executive producers: Kevin Dale, Brad Turner 
Additional editorial support: Jo Erickson, Alison Borden, Rachel Estabrook, Ana Campbell, Sherkiya Wedgeworth-Hollowell, Andrew Villegas, Dave Burdick 
Archival tape thanks: Heather Dalton and Dominic Dezzutti at CPT-12; Tim Wieland and Steve Vriesman at CBS4 Denver; Kevin Krug at KMGH Denver7.
Thanks also to Kim Nguyen, Jodi Gersh, Clara Shelton, Hart Van Denburg.
Ghost Train is a production of CPR News and Colorado Public Radio's Audio Innovations Studio.
Thanks also to Matt Herz and Sarah Bures.