Robot symphony: Watch flying drones play Strauss, National Anthem, Christmas carol
Here's a group of tiny musicians whose choreography is as impressive as their precise playing.
These flying and rolling drones play Richard Strauss's "Also Sprach Zarathustra," "The Star-Spangled Banner" and a surprisingly haunting take on "Carol of the Bells."
The drones' creators at KMel Robotics have also designed drones for use in aerial photography and live theater.
It's particularly cool to see the modified instruments the drones play. Flying drones swoop down onto the top of bells, and a drone on wheels rolls up and down the length of an instrument that looks like a one-string pedal steel guitar.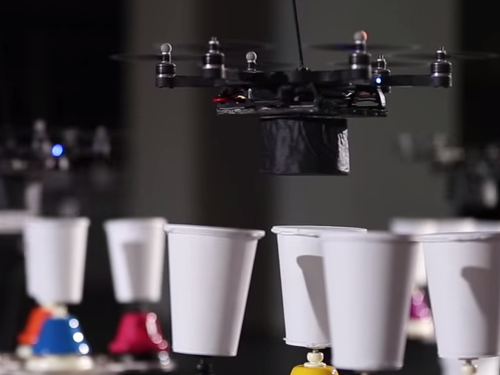 Bravo!
You've read another CPR classical story to the end. We have got just the thing for classical music lovers like you: a weekly email newsletter! Sign up here to stay up-to-date on CPR Classical programming, events and stories from the world of classical music.