Interview: Lamont Saxophone Quartet concerts looks at a century of unique sax music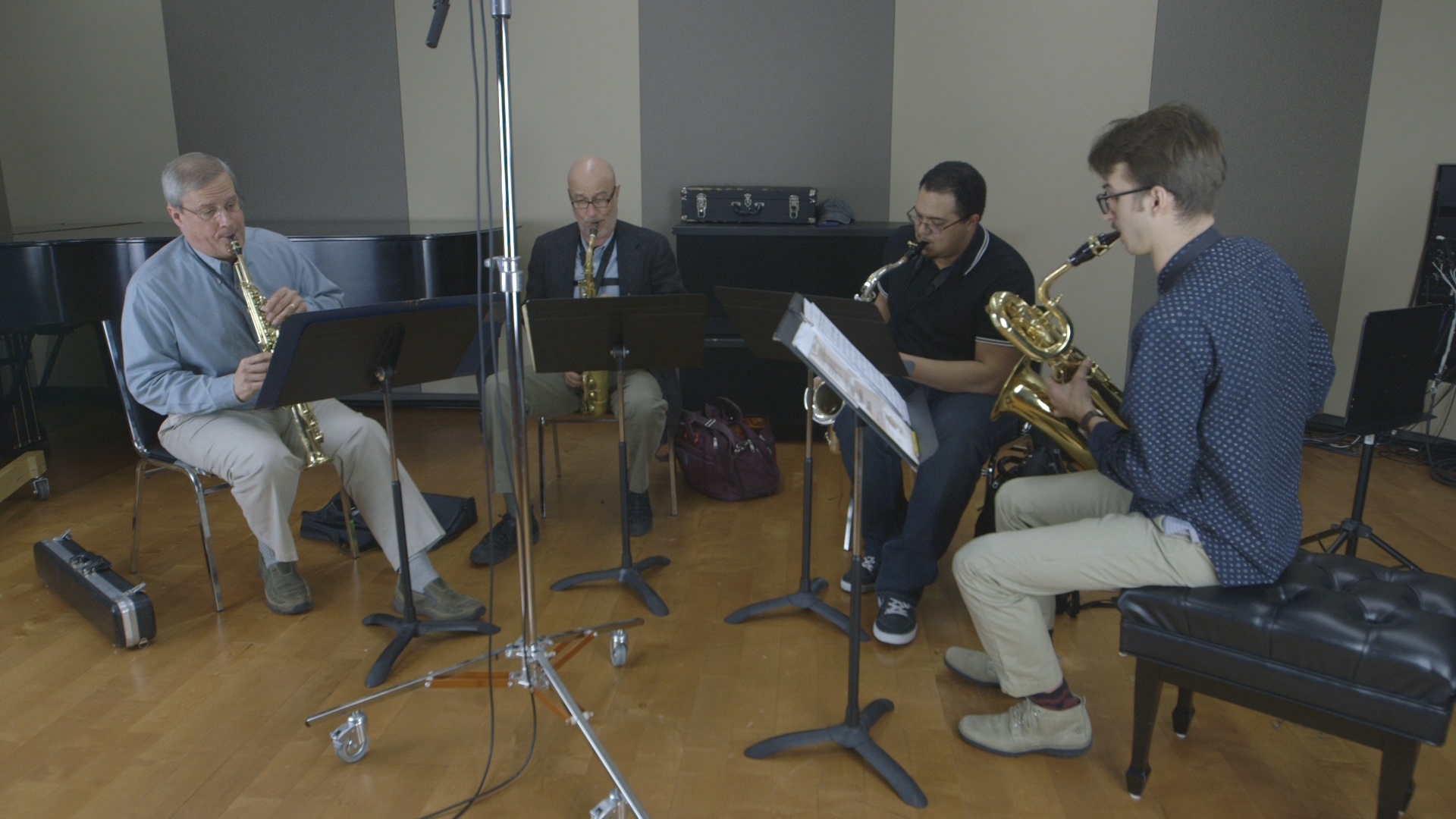 The Lamont Saxophone Quartet plays a concert looking at 100 years of sax quartet music on Friday at the Newman Center.
Art Bouton, who plays soprano sax in the ensemble and helped found the group in 2005, spoke with CPR Classical about what he loves about the sound of a saxophone quartet -- and what he remembers about hearing a saxophone quartet when he was in college.
"I'd never heard anything like that before," he said. "I was just knocked out by the sound and I've been playing in saxophone quartets … pretty much constantly since then."
The Lamont Saxophone Quartet's lineup also includes alto saxophonist Mark Harris, a sax professor at Metropolitan State University of Denver, as well as University of Denver graduate students Sean Edwards on tenor sax and Sean Campbell on baritone sax.
Playing in a sax quartet presents different challenges than playing sax in a small jazz combo or other four-piece group, Bouton said.
"In a saxophone quartet you're really trying to intimately get inside the heads of the other three people there," he said. "I love playing jazz but playing in a saxophone quartet or any small chamber ensemble at that level is a much more intimate activity."
Friday's concert, subtitled "The Saxophone Quartet: Past, Present and Future," starts at 7:30 p.m. and features music by Robert Clerisse, Mike Mower, David Maslanka, as well as a tribute to Rudy Wiedoft, a saxophone great of the early 20th century.
Click the audio above to hear the full interview with Bouton and listen throughout the day Thursday and Friday to hear music from the group's CPR Performance Studio session.
Bravo!
You've read another CPR classical story to the end. We have got just the thing for classical music lovers like you: a weekly email newsletter! Sign up here to stay up-to-date on CPR Classical programming, events and stories from the world of classical music.