8 marijuana health risks the state of Colorado wants you to know about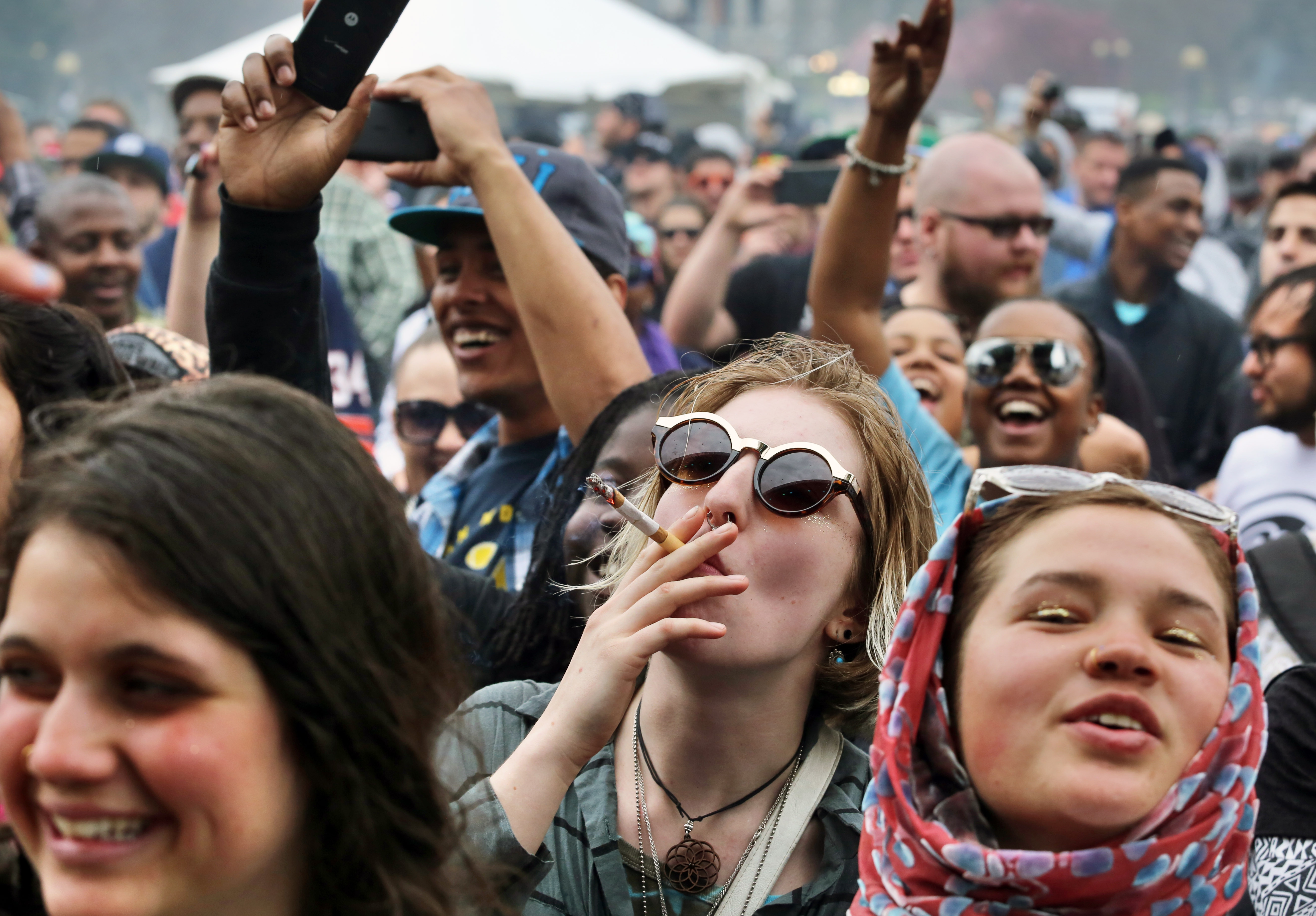 Using marijuana raises the risk of car crashes, cancer, and mental illness, according to a committee appointed to study pot use and Colorado's marijuana policies. 
The group of doctors, scientists and public health officials reviewed the available scientific research on pot to understand its effects and come up with recommendations for state lawmakers. They issued this report.
Researchers have found that the same carcinogens in cigarettes are also present in marijuana, said Dr. Larry Wolk, who heads the state health department. 
"You're just as much at risk from smoking marijuana products as you are from smoking tobacco products," Wolk said. 
That finding was among seven others the committee singled out in a press release Monday:
The risk of a motor vehicle crash doubles among drivers with recent marijuana use. Using alcohol and marijuana together increases the risk of a motor vehicle crash more than using either substance alone.
Marijuana smoke, both firsthand and secondhand smoke, contains many of the same carcinogens found in tobacco smoke.
In adults, heavy use of marijuana is associated with impaired memory, persisting a week or more after quitting.
Maternal use of marijuana during pregnancy is associated with negative effects on exposed offspring, including decreased academic ability, cognitive function and attention. Importantly, these effects may not appear until adolescence.
Marijuana use by adolescents and young adults - even occasional use - is associated with future high-risk use of alcohol, tobacco and other drugs such as cocaine, Ecstasy, opioids and methamphetamine.
Starting marijuana use during adolescence or young adulthood is associated with future marijuana addiction.
Regular marijuana use by adolescents and young adults is associated with impaired learning, memory, and math and reading achievement, even 28 days after last use. These impairments increase with more frequent marijuana use.
Regular marijuana use by adolescents and young adults is strongly associated with developing psychotic symptoms and disorders such as schizophrenia in adulthood, and this risk is higher among those who start using marijuana at a younger age. Additionally, this risk is higher with more frequent marijuana use.
Members of the Legislature are taking up several different pot measures this week. 
You care.
You want to know what is really going on these days, especially in Colorado. We can help you keep up.  The Lookout is a free, daily email newsletter with news and happenings from all over Colorado. Sign up here and we will see you in the morning!