New Denver Police Shooting Rule: Moving Cars Aren't Weapons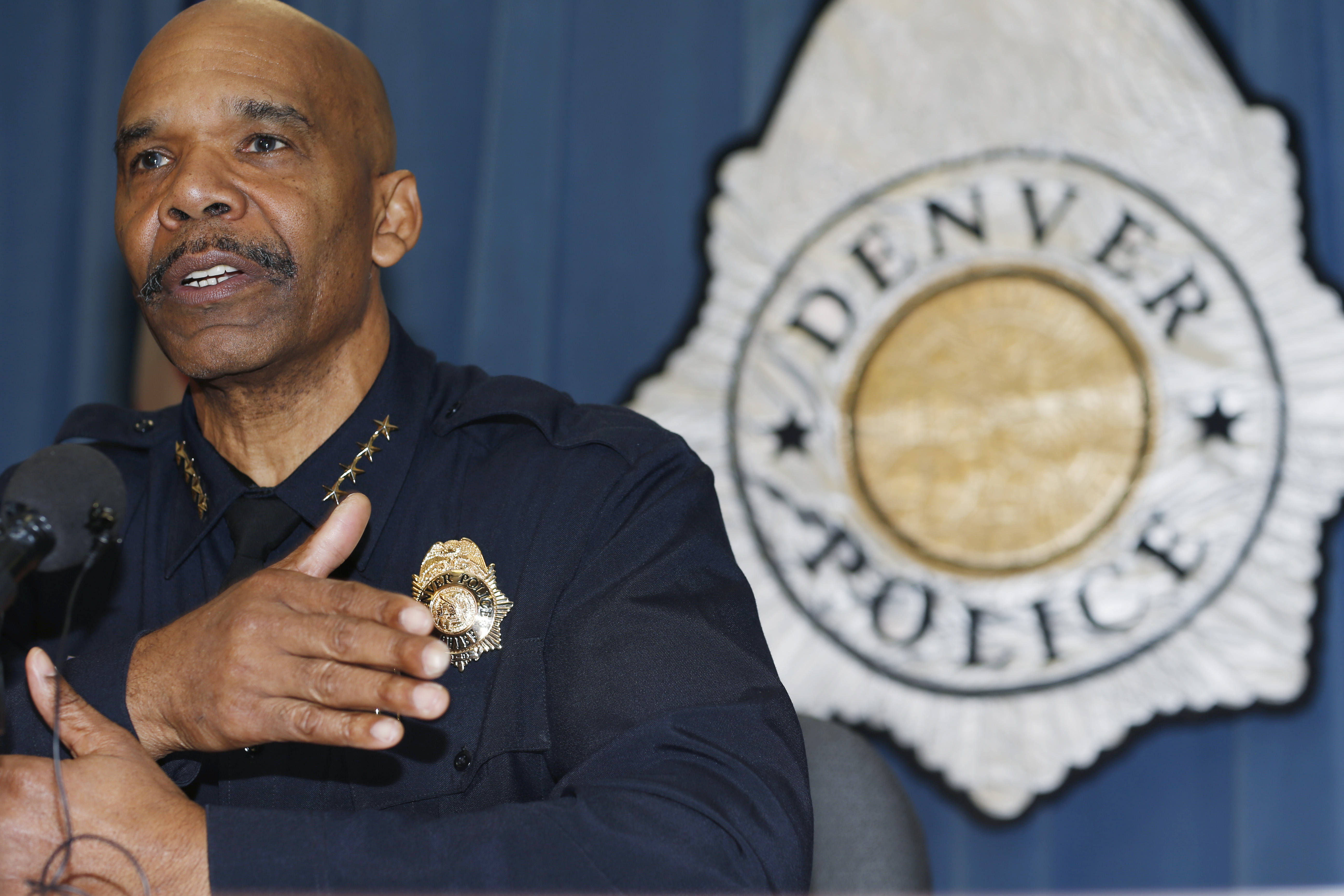 Denver police officers can no longer consider a moving vehicle as a weapon under newly revised regulations released by the department Tuesday.
The announcement comes days after the Denver District Attorney announced no criminal charges will be filed against the two police officers who shot and killed 17-year-old Jessica Hernandez as she drove a stolen car towards them. 
The revised regulations add that remaining in the path of an automobile is no longer a sufficient reason to shoot at a car:
Moving into or remaining in the path of a moving vehicle, whether deliberate or inadvertent, shall not be justification for discharging a firearm at the vehicle or any occupant. An officer in the path of a vehicle shall attempt to move to a position of safety rather than discharging a firearm at the vehicle or any of the occupants.
"Prior to the changes, officers were encouraged not to shoot into a moving vehicle," said Denver Police Chief Robert White in a press conference Tuesday. "They were encouraged to get out of the way. Encouraged."
"The change is that officers are now directed not to shoot at a moving vehicle if the vehicle is the only thing that creates the deadly force. So it went from a being encouraged to being directed and that's a pretty significant difference."
The ACLU of Colorado said Tuesday that they were "encouraged" by the decision, but added that it is imperative that the officers are held accountable to the new policy. 
"It is unfortunate that it took four officer-involved shootings at moving vehicles in less than a year, including the killing of unarmed 17-year-old Jessie Hernandez, for the Denver Police Department to finally make this change," noted the organization's executive director, Nathan Woodliff-Stanley.
You care.
You want to know what is really going on these days, especially in Colorado. We can help you keep up.  The Lookout is a free, daily email newsletter with news and happenings from all over Colorado. Sign up here and we will see you in the morning!