Denver Scholarship Ballot Measure Backers Kick Off Campaign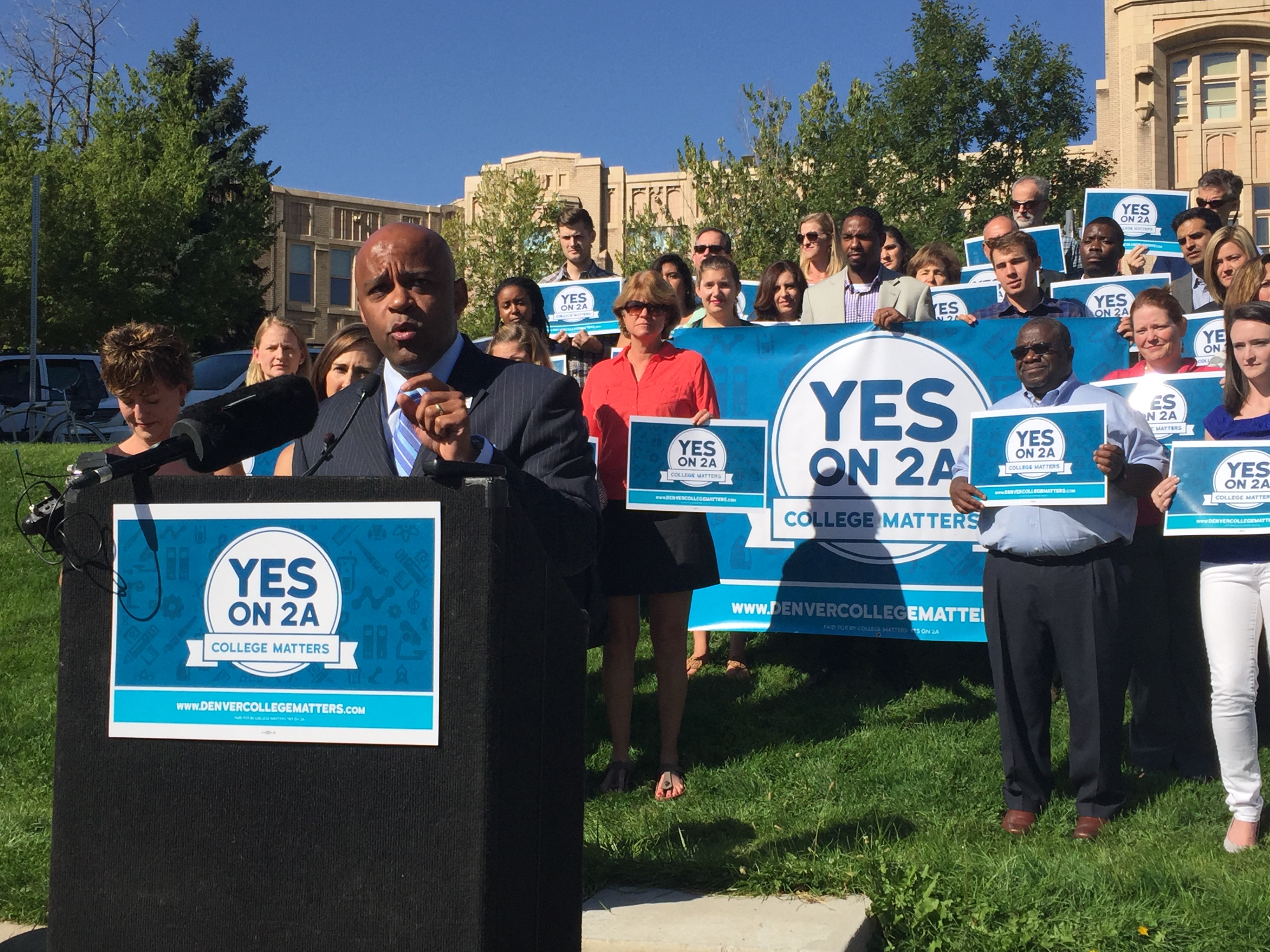 A ballot measure will ask Denver voters to approve a sales tax hike to fund the program. It amounts to about a penny on every $10 purchase.
Critics say it's not the city's job to provide education funding. But Denver Mayor Michael Hancock said he heard similar arguments about Denver's popular preschool tuition assistance program. And he said partisan battles at the state level have done little to make college more affordable.
"You recognize that this is an uphill battle and at some point, as we have done with our schools here in Denver, you know what, it's not just about the state it's about the city," Hancock said.
If approved, the sales tax increase is expected to generate $10 million a year for scholarships.
You care.
You want to know what is really going on these days, especially in Colorado. We can help you keep up.  The Lookout is a free, daily email newsletter with news and happenings from all over Colorado. Sign up here and we will see you in the morning!