2015 In Review: Headlines And Highlights From Colorado's Classical Music Community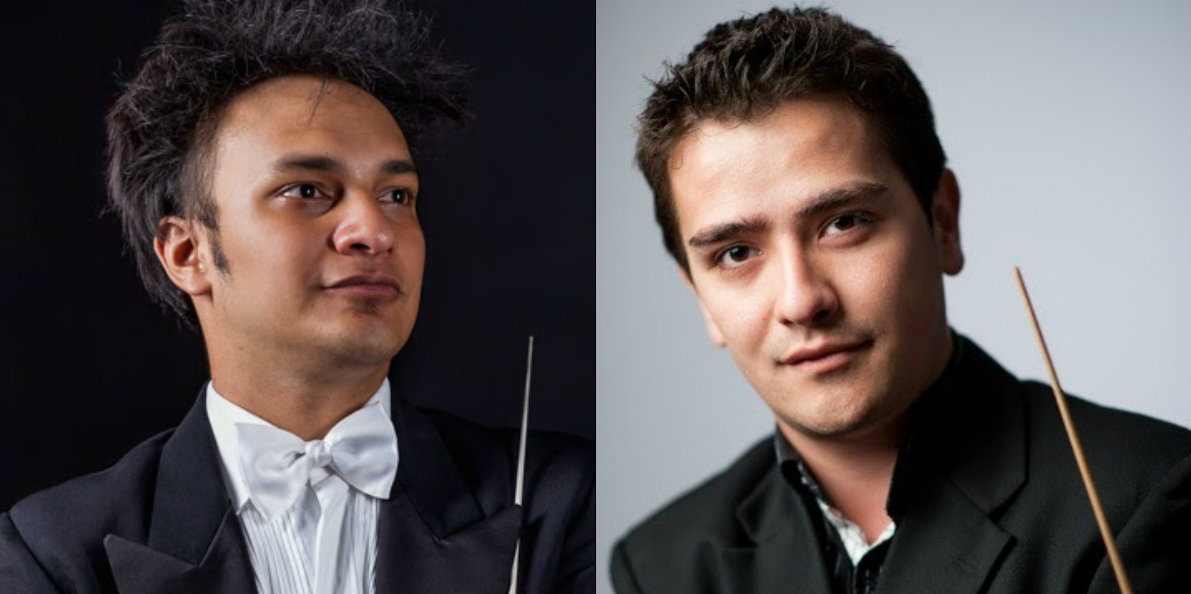 The year saw leadership changes at the Colorado Symphony, Denver Center for the Performing Arts and Newman Center. There were also memorable performances, many of which we shared through our SummerFest and CPR Classical LIVE broadcasts. Some of the most unique events stemmed from collaborations between classical ensembles and other arts organizations in Colorado. 
Here's a look at some of the most notable headlines in Colorado's classical music community in 2015.
Transitions
Scott Shiller became the new president and CEO of the Denver Center for the Performing Arts, the complex that includes the Colorado Symphony's Boettcher Concert Hall.  In other DCPA news, the organization's founder, Donald Seawell, passed away.
Stephen Seifert, longtime director of the University of Denver's Newman Center, announced his retirement after bringing 13 years of innovative programming to the venue.
Conductor Robert Olson of Colorado MahlerFest led his final concert at the Boulder festival he founded in 1987. MahlerFest's board announced Kenneth Woods as Olson's replacement.
Unusual debuts and premieres 
The Boulder Philharmonic gave the concert premiere of "Portraits in Season" by Colorado composer Charles Denler and paired the music with massive nature photographs by photographer John Fielder.
Opera Colorado gave a preview of Lori Laitman's "The Scarlet Letter" in March. The new opera makes its official debut in Denver in May (and will be broadcast live on CPR Classical).
Composer and Colorado Symphony principal timpanist William Hill unveiled his piece "The Raven," inspired by Edgar Allen Poe's poem. The orchestra and the Colorado Symphony Chorus premiered the music in March.
The Pueblo Keyboard Arts Festival unveiled a unusual instrument in February. Colorado State University-Pueblo students and faculty built a new clavichord, a Renaissance-era instrument.
Musica Sacra Chamber Orchestra (later renamed Stratus Chamber Orchestra) worked with the "Narrators" podcast to present an unusual evening of storytelling.
Bravo!
You've read another CPR classical story to the end. We have got just the thing for classical music lovers like you: a weekly email newsletter! Sign up here to stay up-to-date on CPR Classical programming, events and stories from the world of classical music.