Longtime Classical Host Charley Samson is Retiring. Help Us Celebrate His Career
A page in Denver radio history turns when Charley Samson retires later this month.
After half a century on the air, the veteran announcer and classical companion to thousands, will host his final show Aug. 20 from noon to 6 p.m.
We're celebrating his amazing career in Colorado radio, and we want you to help us by sharing your favorite Charley moments below.
Charley worked at KVOD from 1970-1989, when it was Denver's commercial classical music station. He'd previously worked in radio through college.
He came to Colorado Public Radio in 1994. (CPR later purchased the call letters in 2000 to preserve the heritage of the full-time classical music station.) 
His dry, witty delivery and distinct, penetrating tones made him a favorite among his fans in Denver and throughout the state.
His longevity created a rare continuity for listeners -- a way for Coloradans to connect to their own past.
Turning the radio on to hear Charley year after year, decade after decade, somehow made him seem a longtime member of your family. The uncle who unfailingly brings a wry joke to the party.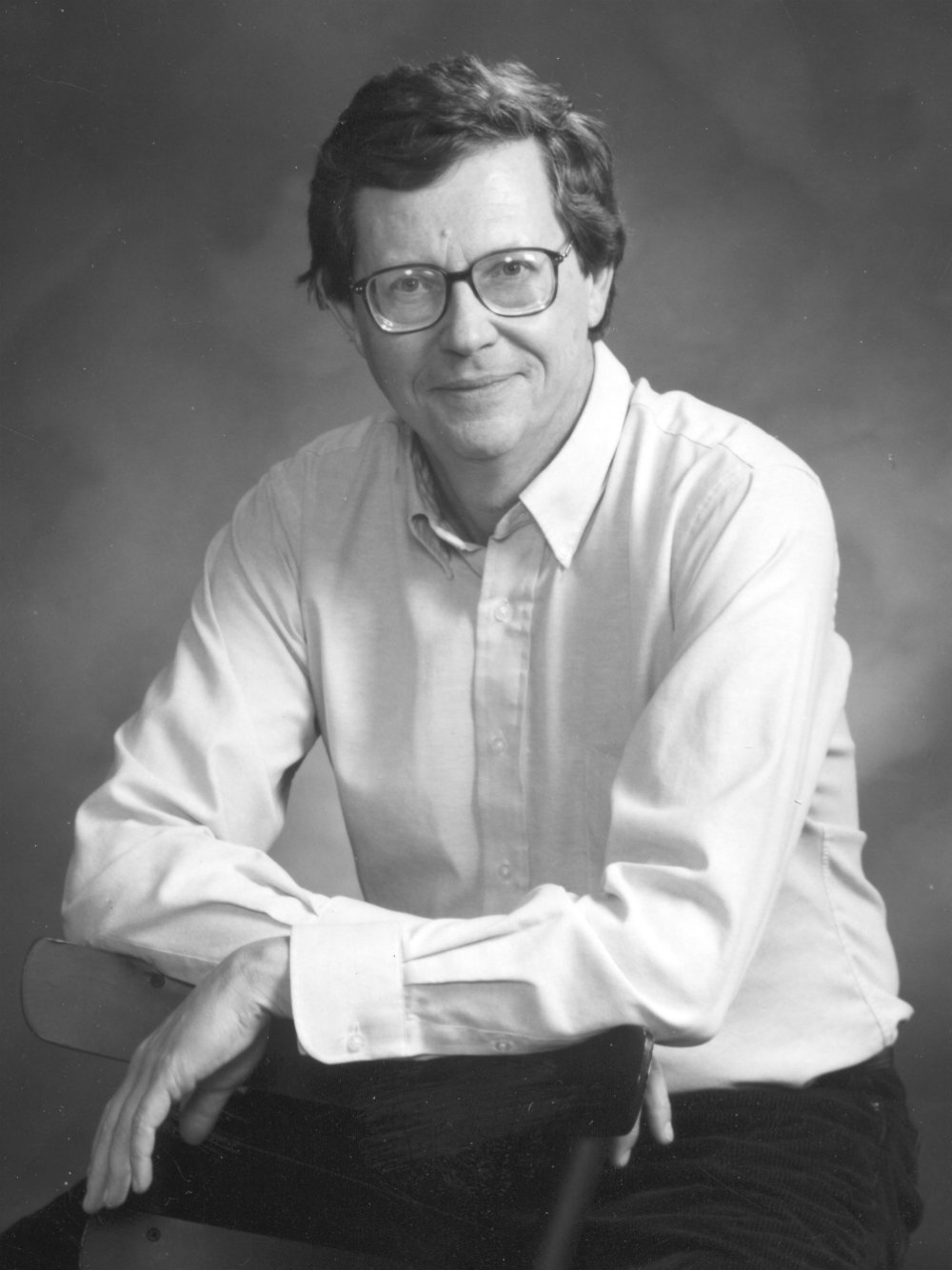 At his best, Charley summoned the great composers of the past by engaging us with only the bits that really mattered, and the meme-worthy quotes that often surprise us or draw a deep-bellied guffaw.
He was loath to ever share his opinions. Charley invariably saw himself as the messenger: "Let the musicians and experts opine."
But there was no hiding his down-home personality. He was low-key, but true Charley fans listened closely for fear of missing one of his often hilarious and classic toss-offs that made them feel bonded to him.
"Can you make a fist?!" was code for "Are you awake this morning?!"
He'd punctuate complicated and ridiculous musical stories with a pause followed by, "I'm not making this up, you know."
He explained Mozart's genius with a theory he long maintained: "Mozart was an alien, don'tcha know!"
Charley's greatest fans are perhaps the Colorado musicians themselves. He championed them tirelessly each weeknight on Colorado Spotlight, from the Colorado Symphony to volunteer community choirs.
Colorado Spotlight will not go away. Charley leaves it in the capable hands of David Rutherford, who will continue to host it weeknights at 7 beginning Monday, Aug. 22.
And be sure to listen at 7 p.m. Friday, Aug. 26, when we send Charley off in grand fashion, with a special broadcast from the CPR Performance Studio. We'll look back at his long career and hear from musicians and listeners whose lives he touched. (Update: We'll re-air the special Saturday at 1 and 6 p.m. and Sunday at 3 and 8 p.m.)
We invite you to join us at Colorado Public Radio in celebrating Charley Samson by leaving your toast or special memory for him in the comments section below. You might hear it on air this month as he retires from a most impressive career regaling his listeners.
Listen to Charley Samson speak with Amanda Balestrieri about his long career in classical radio via the link above.
Update (August 19 at 9:00 a.m.): In addition to the comments below, we've received dozens of good tidings for Charley via email. Here are a few excerpts:
Charley will certainly be missed by this member!  His "Charley Chats" are not only informative but always witty.  Good luck in your retirement, Charley.  As a retiree, I recommend it.  Leisure is a wonderful thing.
- Janice Simmons
Charley,

You have been like an old friend waiting for me in my living room for so many years, greeting me with a hearty, "Ahoy there, Colorado music fans!" I have enjoyed Colorado Spotlight immensely and value your focus on our local musicians and composers. Your Charlie Chats are entertaining as well as educational and have really enhanced my listening experience and knowledge of the music and composers.

Well done, old friend. I will miss you. I wish you a long and happy retirement.

Thank you. Thank you.
- Carla Wilson
As many of your listeners may agree, when someone comes daily into your home, even if it is by voice only, they become like a friend. I would like to thank you for many years of being a guest and friend in our home, and for adding so much to Denver's classical music experience.  You will be greatly missed, but you leave also with best wishes for whatever comes next in your life. 
- Tina and Dave Kerschen, and Ken Beck
I have learned SO much from Charley's many Charley Chats, he is a source of an amazing breadth and depth of knowledge about composers, performers, ensembles and their incredible variety of musical gifts.

Enjoy your retirement, Charley, and hope to see you at one of the many local musical events you've so effectively highlighted during your years at CPR Classical. 
- Hille Dais
Charley Sampson, you are the best - and you will be sorely missed; not the stereotypical "smooth talker" that one expects to hear on classical music radio, your special, off-the-wall humor and unique approach to radio broadcasting through the years has always been so very entertaining for me (sometimes I had to ask myself, "did he really say that"?). Happy trails, and best wishes on your next adventure.
For all these years you have come into my home, invited of course, as a trusted member of the CPR family, and mine too. During sad times you lifted my spirits, in happy times your musical selections let me waltz about in celebration. Whatever you choose to do next, you have made a long lasting memory in hundreds of thousands devoted listeners. May retirement be a good time of your life.

Happy trails to you, until we meet again, 
Happy trails to you, keep smiling until then.
And yes, please do come back to the airwaves every now and again and celebrate with us.
- Karen Simmons, Boulder
Bravo!
You've read another CPR classical story to the end. We have got just the thing for classical music lovers like you: a weekly email newsletter! Sign up here to stay up-to-date on CPR Classical programming, events and stories from the world of classical music.