Lawyer For Denver Homeless Seeks Immediate Halt To Camping Ban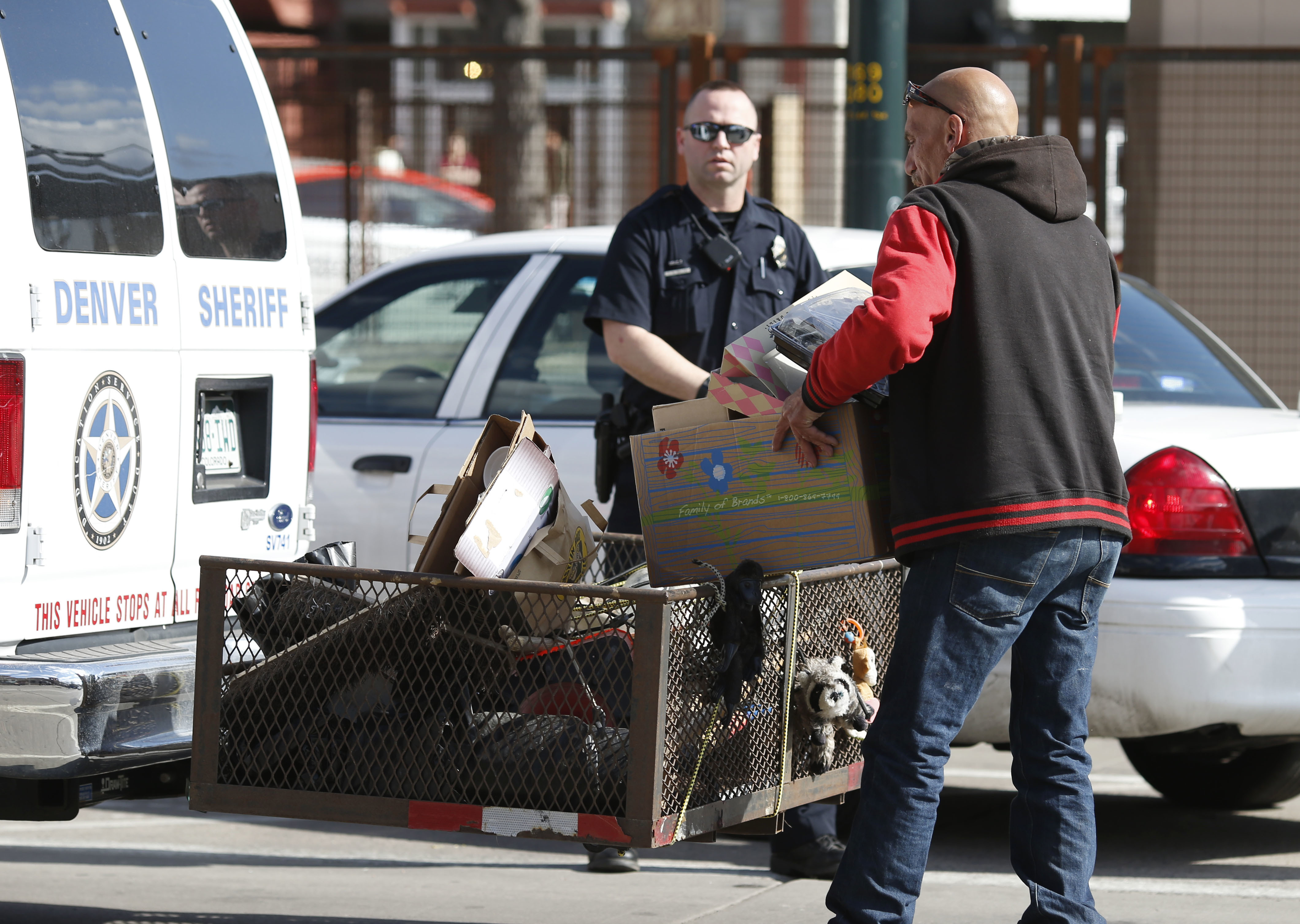 The group sued the city in federal court in August. They say the city's sweeps of homeless camps are unconstitutional, violating due process rights and protections from unreasonable searches and seizure of property.
Their lawyer, Jason Flores Williams, said he hoped the suit would encourage the city to relax its policy. But he said that hasn't happened.
"Since the filing of this suit, the homeless sweeps have increased in their intensity. And we have to do something to stop it," he said.
Last month, Westword reported city crews and police officers cleared out a camp near the South Platte River. The city says the shelters are a health hazard.
The restraining order would put the camping ban on hold until the lawsuit is resolved, Flores Williams said. He intends to file the request next week. It could be granted in as quickly as two weeks, but he expected it could take longer.
The city hasn't yet officially responded to the lawsuit. A spokeswoman for the mayor's office said the city tries to connect the homeless to services before resorting to enforcement.
You care.
You want to know what is really going on these days, especially in Colorado. We can help you keep up.  The Lookout is a free, daily email newsletter with news and happenings from all over Colorado. Sign up here and we will see you in the morning!