Japandroids Spin Music From The National, Built To Spill, Wolf Parade At CPR's OpenAir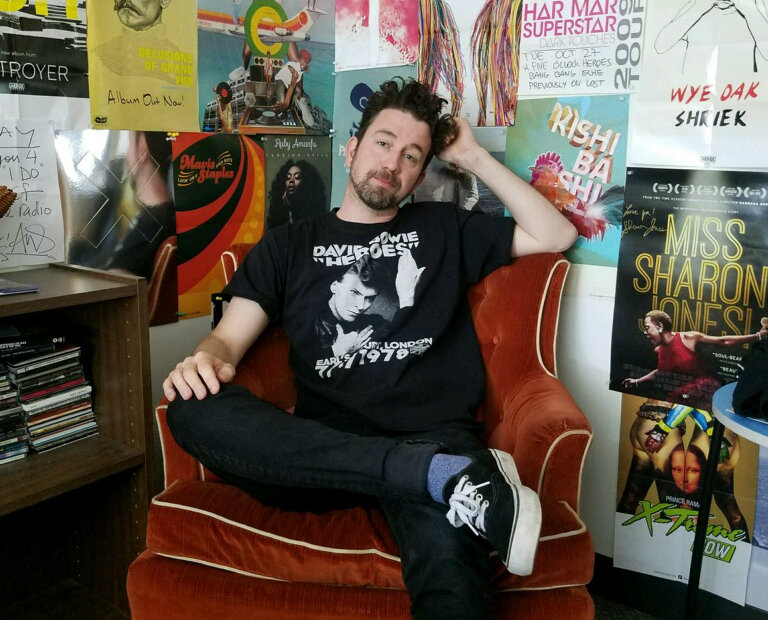 David Prowse has provided the drumbeats for Vancouver duo Japandroids since 2006. The band has delivered infectious indie rock anthems over the course of three albums, the most recent of which was last year's "Near To The Wild Heart of Life."
Prowse stopped by CPR's OpenAir for a Guest DJ session before a concert at Denver's Ogden Theatre. The drummer's picks include music from indie rock contemporaries The National and Wolf Parade and the late Nigerian artist William Onyeabor.
He also spoke with Jeremy Petersen about the band's early days as college students, his favorite summer songs and when he performed on stage with musical heroes Wolf Parade. Read interview highlights below.
On performing "This Heart's On Fire" on stage with Wolf Parade:
"It's one of my favorite memories of my entire life. Especially my musical career. It was a very triumphant moment on a personal level getting to share a stage with somebody you'd looked up to and respected."
On his love for the disco music of William Onyeabor:
"There's a lot of times people assume that because we play in a guitar-based band, we're evangelical about rock music. And that we're fighting the fight for guitars to be the dominant way of expressing yourself musically. I don't want to burst any bubbles, but that's not the case."
Enjoy a Spotify playlist of Japandroids' song selections below
You made it!
You love learning about new music and the Denver music scene. We have a weekly newsletter for you -- Inside Track. Sign up here to stay in the know about the hottest Colorado concerts and how you can score tickets!