Industry Gears Up For Fight As 2,500-Foot Oil And Gas Setback OK'd For 2018 Ballot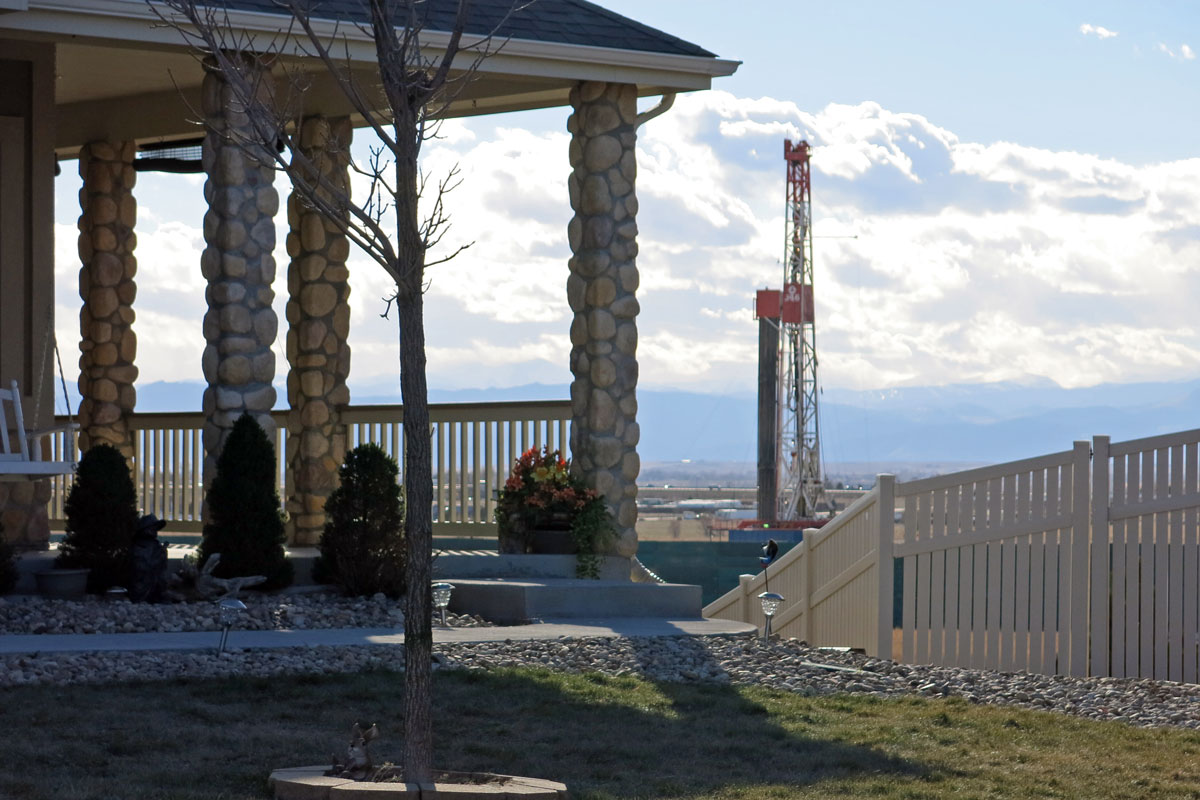 Coloradans will now get a front row seat for one of the most contentious ballot issue battles in recent memory. On one side are environmentalists who believe the state should have more space between oil wells and homes. The other is an industry with seemingly limitless financial resources, seeking to protect the status quo.
Initiative 97 — which will appear as Proposition 112 on the ballot — would increase setbacks between new wells and homes, offices, rivers and playgrounds to 2,500 feet. Current oil and gas setbacks range between 500 feet for homes and 1,000 feet for higher occupancy buildings.
"We're really looking to protect the health and safety of Coloradans from toxic benzene exposure, from explosions, from contamination of our water, from a highly dangerous industrial fracking industry," said Anne Lee Foster with the environmental group Colorado Rising.
Up until this point, it had been a difficult road for Colorado Rising. First, paid protesters harassed Colorado Rising signature gatherers and then boxes of signatures disappeared in a dispute with their canvasser. The proposal also faced opposition from Democratic Gov. John Hickenlooper and both candidates for governor, Walker Stapleton and Jared Polis.
The initiative is supported by some local governments like the Boulder County Commissioners, local control groups like Broomfield Clear Air and Water and environmental groups like the Sierra Club.
Foster insisted the 2,500-foot setback is "not just an arbitrary number like the current setback is." Instead, it's a number "based on science," that comes from a 2012 University of Colorado study that found people living within a half mile (2,640 feet) of wells had a greater risk for health effects compared to those living further away.
Foster also pointed out that first responders "use 2,500 feet as an evacuation radius whenever there is a leak or an explosion at a well."
This will be the first time that voters across the state get a chance to weigh in on a potential oil and gas regulation. A similar effort failed to gather enough signatures two years ago. And a fight by industry groups appears imminent.
Scott Gessler, the attorney for industry political issue group Protect Colorado said in an earlier August news release that "we are prepared to challenge the validity of these signatures to ensure that they are accurate, valid and that they were obtained by following all the proper laws, including that the signature gatherers were properly certified to carry petitions."
Earlier: Oil And Gas-Funded 'Just Compensation' Amendment Makes The 2018 Ballot
You care.
You want to know what is really going on these days, especially in Colorado. We can help you keep up.  The Lookout is a free, daily email newsletter with news and happenings from all over Colorado. Sign up here and we will see you in the morning!