More Than A Dozen Denver Metro School Districts Announce Wednesday Closures As Search For Sol Pais Continues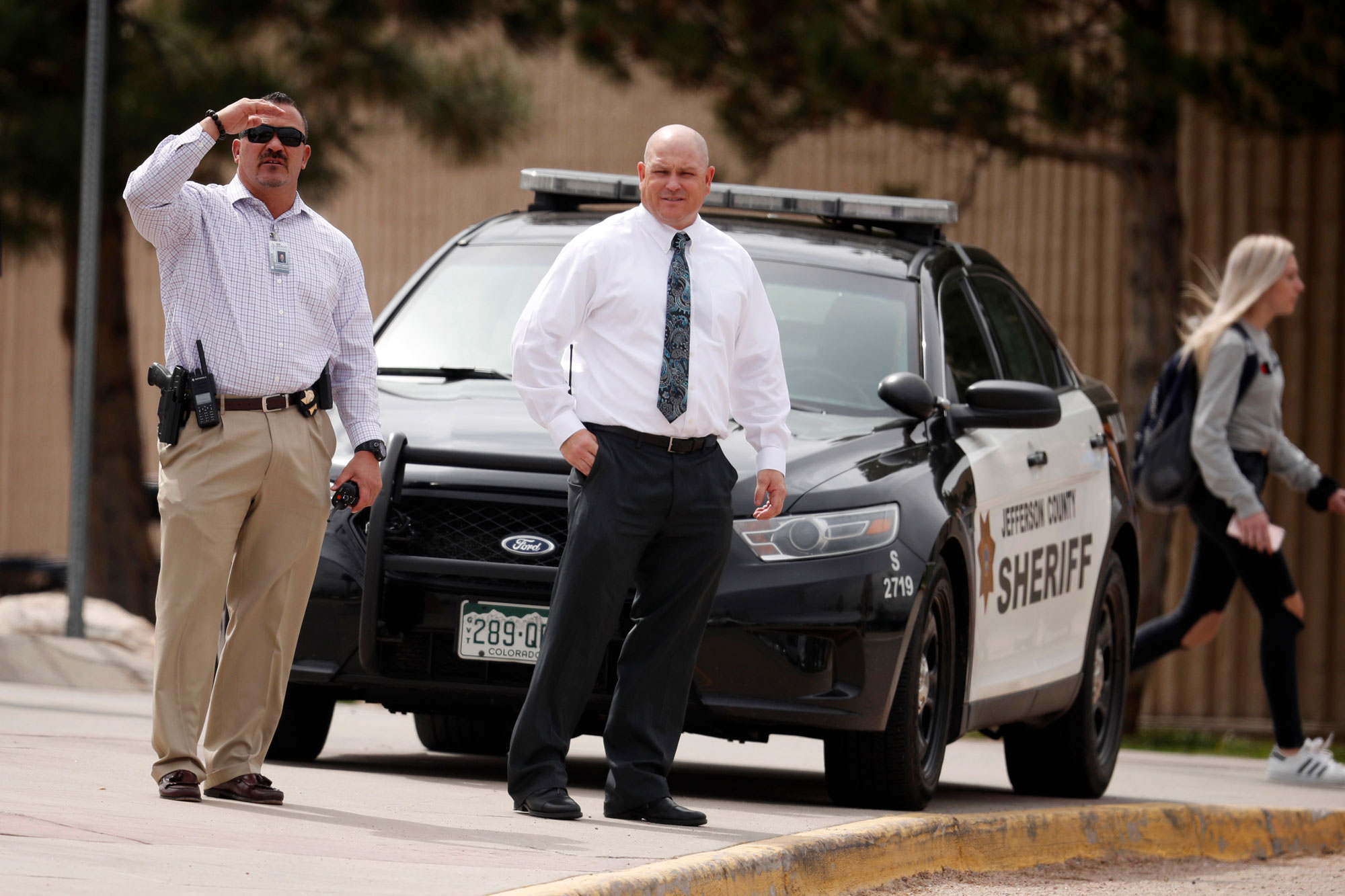 Update 11:46 a.m. Wednesday, April 17: The woman sought in connection to threats made to Denver-area schools has been found dead. The FBI says the community threat is over. You can find the latest updates on this developing story here. Our original story from Tuesday continues below.
--
Denver metro-area schools are closing Wednesday as the FBI searched for a young woman suspected of making threats, authorities said.
The following districts announced closures late Tuesday night and early Wednesday morning:
The FBI and Jefferson County Sheriff's Office said Sol Pais, an 18-year-old white woman, traveled to Colorado on Monday night and made threats against schools. Pais traveled to Colorado by air from Miami, Denver FBI Chief Dean Phillips said. She then bought a pump-action shotgun "immediately" upon arriving in Colorado.
In a Tuesday night press conference, Phillips said Pais expressed an "infatuation with Columbine" and the two teenage gunmen who perpetuated the shooting in past comments.
There is no information about any specific threat to any particular school, but authorities believe she is a credible threat to the community.
"This has become a massive manhunt," Phillips said.
Officials had no answer at the time of the press conference as to whether schools would open on Wednesday. The situation was described as "dynamic" and "could change rapidly" throughout the evening,
"I don't have that answer for you tonight," said Stan Hilkey, the executive director of the Colorado Department of Public Safety. "But we do intend to make sure we are engaged with school superintendents and specifically with the Jefferson County School District and the Jefferson County Sheriff's Office and others and with our law enforcement partners to make the very best decision."
Pais was last seen in the Jefferson County foothills and is considered extremely dangerous. Officials requested any witnesses or people with information should contact the FBI tipline at 303-630-6227 by phone, or [email protected] by email.
The @FBIDenver & JCSO are asking for the public's help regarding a potential credible threat. Last night Sol Pais traveled to Colorado & made threats. She is armed & considered to be extremely dangerous 1/3 pic.twitter.com/2x5iwddsMp

— Jeffco Sheriff (@jeffcosheriffco) April 16, 2019
Complicating the case is the fact Pais has not technically committed a crime. The FBI is working with the U.S. Attorney's Office, and local law enforcement with local district attorneys' offices, to develop charges. Phillips said that would not prevent authorities from apprehending Pais.
"If we found her tonight, we will certainly hold her for as long as we can legally," Phillips said.
The timing of Pais' threats held significance for authorities.
"It's certainly not the first threat that we've had that involves Columbine High School, or references it. And in that regard, I know that this opens a wound, especially on this anniversary week, for those families who were most deeply impacted by this," Jefferson County Sheriff Jeff Shrader said.
The lockouts come just days before the 20th anniversary of a mass shooting at the school that killed 12 students and a teacher. There was no immediate indication whether there was any connection to the anniversary.
The Colorado Department of Education encouraged schools in the metro area to go into a lockout and run a controlled release of students at dismissal.
The department's announcement came after the same threat lead to an earlier lockout of several Jefferson County schools, including Columbine High School.
Gov. Jared Polis says the threat that prompted a lockdown at Columbine High School and other Denver-area schools involved someone who was armed and "may be interested in harming our schools or our kids."
Polis said Tuesday the Colorado Department of Public Safety was working with the FBI to protect public safety.
This is a developing story and will be updated.
You care.
You want to know what is really going on these days, especially in Colorado. We can help you keep up.  The Lookout is a free, daily email newsletter with news and happenings from all over Colorado. Sign up here and we will see you in the morning!