Colorado Springs Looks For Ways To Keep Bears Out Of The Tasty Trash Can
Elected leaders in Colorado Springs are set to consider an ordinance requiring bear-safe trashcans for residents living west of Interstate 25.
Nearly the entirety of the western edge of the state's second-largest city abuts the Pike National Forest and bear-human interaction is common. Yet, a particularly active bear season in 2017 led city officials to study the issue.
Colorado Parks and Wildlife said about two dozen bears were euthanized in the Colorado Springs area that year, a figure significantly above average. CPW said a cold spring and a dry summer caused a severe food shortage which pushed bears into communities in many parts of the state and that it does not signify a trend.
Following the bump in euthanizations, the city formed a task force and looked to Durango for inspiration. The southwestern corner city had just finished a five-year study with CPW on the issue.
Following the study, Durango required residents to have bear-safe trash cans. About 3,500 of the bins are now outside homes there. City officials said they received 168 calls about problem bears in 2017, before the requirement. In 2018, after the bear-safe bins started being used, there were 45 such calls — about a 75 percent decrease.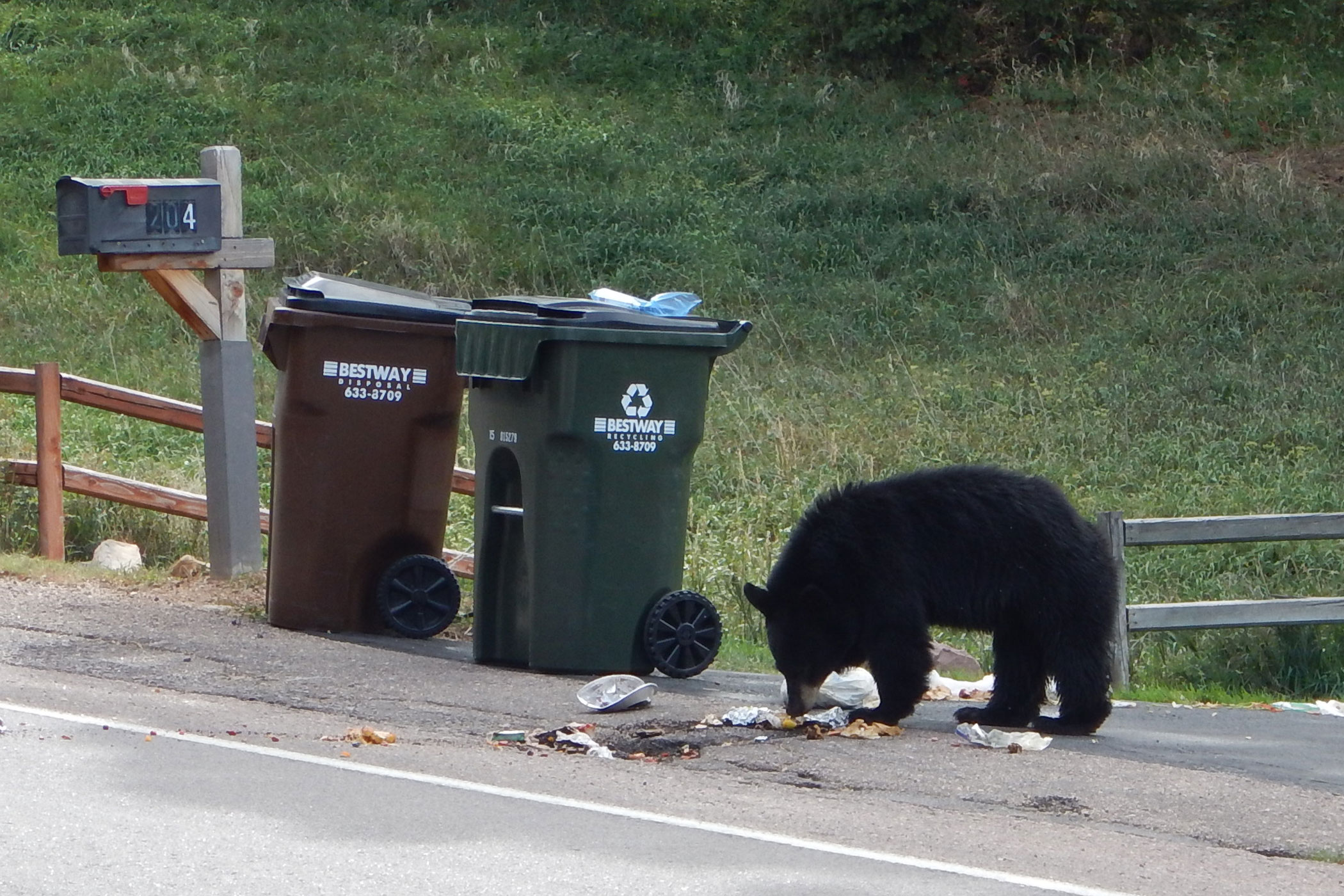 Manitou Springs, on the western edge of Colorado Springs, also passed a bear-proof trash ordinance in 2017.
"The single most effective way to reduce conflicts with bears is to require people to secure their trash," said Frank McGee, the Colorado Springs Area Wildlife Manager for CPW.
McGee said once a bear is caught coming in contact with humans, it can be relocated back to the wild just one time.
"Then, if it is recaptured causing conflicts with people again, policy says it has to be euthanized," he said.
Colorado Springs City Council President Richard Skorman said the council will take up the bear-safe trashcan ordinance in the coming weeks. Residents would have to pay for the cans over time at a cost of a few hundred dollars a piece.
You care.
You want to know what is really going on these days, especially in Colorado. We can help you keep up.  The Lookout is a free, daily email newsletter with news and happenings from all over Colorado. Sign up here and we will see you in the morning!