If Colorado Gave Lawmakers More Time, They'd Get More Done, Right? Not Necessarily
The Colorado Legislature has wrapped up its work for the year and by now most lawmakers are probably almost caught up on all the sleep they lost in the final weeks of the session.
A backlog of bills kept lawmakers at the Capitol into the wee hours, and even on a rare Saturday, to get through as many votes as possible before they hit the deadline. Legislative leaders shortened some hearings and tried to move bills through at a faster clip because — by law — lawmakers had to adjourn before midnight on May 3, the 120th day of the session.
Denver author Lyrysa Smith asked Colorado Wonders if there wasn't a better way.
"It just seems so tight at the end in Colorado with all these issues, and bills trying to get passed," said Smith, who moved here from New York four years ago. "I'm just thinking, so, why 120 days? It seems so short. We go to all this energy and effort to get people elected, and then they have this little brief time and then they're gone."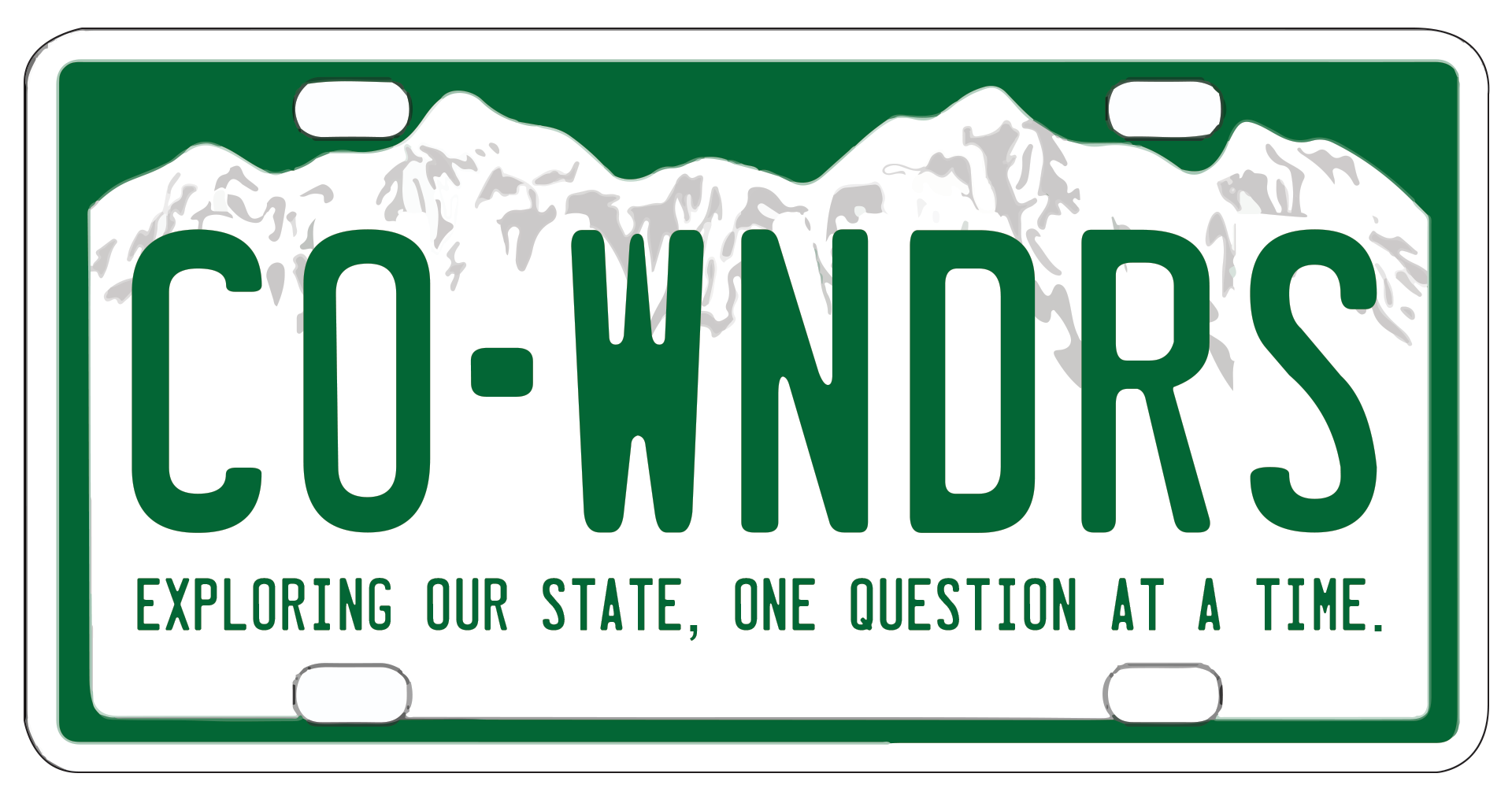 The 120 day legislative session is written in Colorado's Constitution. Feel free to look it up in Article 5, Section 7:
"Regular sessions of the general assembly shall not exceed one hundred twenty calendar days."
The idea of a firm time limit for the legislature dates back to when the economy was primarily based on farming and ranching; lawmakers met in the winter and early spring when there's less to do on the land.
Smith's hypothesis was that a longer session might prevent some of the partisan fights and stalling tactics that marred this last session. But the view from inside the state Capitol is a little different. Should the session should be longer? Would that help lawmakers be more productive and work better together?
"No!" exclaimed longtime AARP lobbyist Kelli Fritts.
"I know of no lobbyist under the dome that would say it needs to be longer."
But she is open to a shorter session. "I would love shorter. Cause I think they would get through the really hard stuff faster," Fritts said.
The session usually begins with a flurry of bill introductions. However it's common for controversial measures to get introduced much later, even in the final days. Freshman Republican Rep. Colin Larson said the breakneck pace makes it harder to have thoughtful discussions.
"A large number of lawmakers in both caucuses really do not take time to read and understand the legislation they're putting forward," Larson said. "That's kind of my biggest criticism is that we'll get a high number of bills put in front of us. Major bills that are dealing with incredibly complicated issues."
More time to work for Larson? No thanks. He thinks the "better question would be, 'why isn't the session better managed?' I think if we had spread out some of these major pieces of legislation, there's something to that."  
Only a handful of state legislatures meet year-round, according to the National Conference of State Legislatures. The trend has been to make sessions shorter. In the late '80s, Colorado cut its session by 40 days and more recently Louisiana and Alaska have reduced their session lengths.
States also experiment with different ways to improve the work of their legislatures. New York recently raised lawmaker salaries and banned outside employment, hoping to make legislating a full-time profession. The new rule is being challenged in court.
"The main goal quite explicitly was to, reduce avenues for corruption and conflict of interest," said Fred Mogul who covers Albany for WNYC public radio. "We've had massive, massive scandals. Everyone thinks their [legislature] is the most corrupt. But in Albany, I would put us up against anyone for top of the charts corruption.
"We have both of our assembly speaker and our Senate majority leader convicted on criminal charges," Mogul quipped.
Many here take pride in having a citizen legislature where lawmakers often maintain outside employment. The current roster includes attorneys, small business owners, a pediatrician, ranchers and because this is Colorado, one is even a hemp farmer.
Democratic Sen. Jeff Bridges said those different perspectives are important.
He also believes that giving lawmakers more time under the gold dome would make things worse, not better.
"If you look at it, how folks actually operate, that pressure, knowing that the end of the session is coming is a big part of why a lot of bills are passed at the end. And if you give us more time, we'll just take more time," he said.
And Bridges says after working from January to May in close quarters, that absence creates a much needed cooling off period that is necessary to help move beyond disagreements and come back to the drawing board the next session.
'Tensions rise. I love my colleagues, all of them, but I am certainly looking forward to not having to see any of them," he said.
After she heard all of this, Lyrysa Smith says she's undecided on whether giving lawmakers more time at the capitol would make things better, but she's still optimistic.
"That it would happen in a spirit of better compromise or better listening. But maybe that's just wishful thinking."
Are you curious about something in the Centennial State? Ask us a question via Colorado Wonders and we'll try to find the answer.
You care.
You want to know what is really going on these days, especially in Colorado. We can help you keep up.  The Lookout is a free, daily email newsletter with news and happenings from all over Colorado. Sign up here and we will see you in the morning!