Why Water Was Fundamental To Claude Debussy's Music
Debussy Had A Fascination With Water
Writing music about water came naturally to Claude Debussy.
His father was a sailor and encouraged young Claude's imagination with stories about vast waters and exotic lands.  A family visit to Cannes, France fueled what would become his lifelong fascination with the many moods water can evoke as it moves.
Conductor David Robertson is an expert in musical impressionism. He says for Debussy, water was "an elemental aspect of how he thinks about the world."
Robertson says a prime example is found in Debussy's "Three Sketches Of The Sea (La Mer)."
But, he adds, Debussy wrote about water in all forms, even when it's frozen, with his Prelude  "Footsteps In The Snow."
"I think that for him, the changing nature of water was something that he found absolutely fascinating," Robertson said.
Debussy summed up his approach by telling a student to simply "collect impressions,  don't be in a hurry to write them down." When it comes to centralizing color and light, Debussy said, "that is something music can do better than painting."
This story is part of a Monet Mondays series CPR Classical is airing every Monday through January 2020. The stories and music about Impressionism air on CPR Classical (88.1 FM in Denver) at 6 a.m., 8 a.m., 10 a.m.. 1 p.m., 3 p.m., 6 p.m. and 8 p.m.. Listen to CPR Classical on your radio at 88.1 FM in Denver, stream the music on this website, or by asking your smart speaker to "Play CPR Classical." (Find other ways to listen.)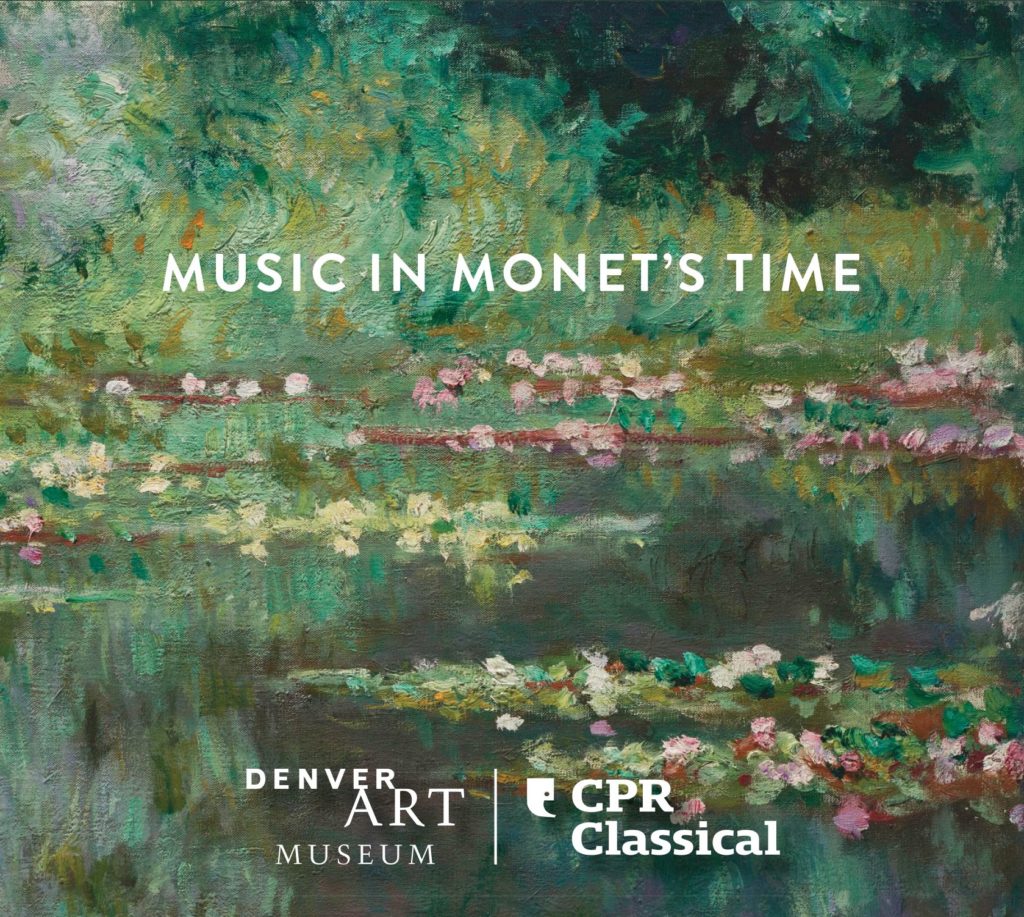 For a limited time, if you become a member of Colorado Public Radio, you'll receive "Music in Monet's Time," a custom CD of greatest Impressionist works created by CPR Classical in partnership with the Denver Art Museum.
Love Classical Music?
Stay in touch with our hosting team at CPR Classical and learn more about the classical events occurring in the community. Sign up here for our monthly newsletter.