The Local 303: Colorado artists we're featuring for January 2022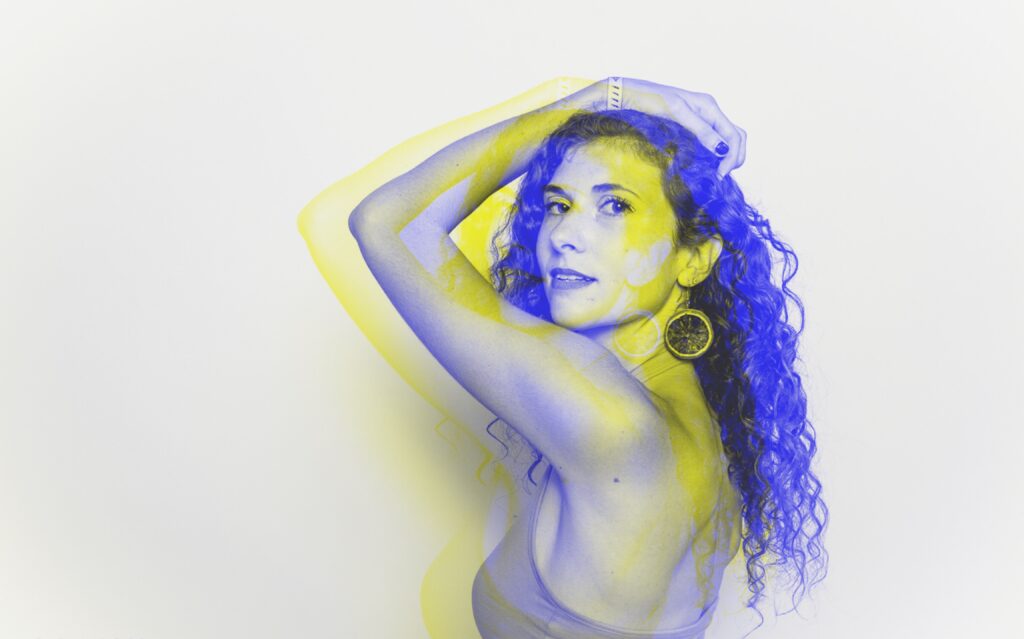 New year, new Colorado music!

Freeform bass DJ/producer Mersiv makes his Local 303 debut after releasing Pretty Dark Loud in October. You'll also hear songs from N3ptune collaborator Rusty Steve from his December release with Polly Urethane, Altruism. Other musicians this month with new albums out include Lost Walks, a music project from Denver music scene veterans that is focused on raising "awareness, empathy, and action toward protecting wolves and returning them to Colorado." After years of making music in Philadelphia, Denver transplant Allison Lorenzen released her debut solo Tender in November.

We also welcome back Zoe Berman, Bison Bone, and Adiel Mitchell. Berman's new EP Freezing Heat shows off her alluring voice that seamlessly goes between styles jazz, pop, and a bit of folk. Americana act Bison Bone's Courtney Whitehead calls his latest "thank-you letter to my friends" and there's appearances from members of Nathaniel Rateliff and the Night Sweats on this new EP The Lost Weekend. We will also be highlighting tracks from Mitchell's upcoming EP, Pink Lemonade, who continues to shine with his R&B pop songs.

Heavy rockers Pink Fuzz join the Local 303 with songs from their quarantine live album, Live at Silo Sound. Fast Eddy also bring the rock with new songs from Take A Look, their January release!

Aaron Wey, who is the guitarist in Neoma, released a new album, Return, a few months ago as Civil Engineer, which blends dream pop and shoegaze. Bryce Menchaca has given us a sneak peek of his upcoming album and songwriter Nicki Walters rounds out the lineup new with her laid back, reflective recordings about her queer experience.

Are you a Colorado musician who wants to be featured in the Local 303? Send us your music.

Meet January's picks:
Adiel Mitchell
Hometown: Oahu, HI but Denver, CO is where I live now

Formed: 2012

Latest Release: "Focus On Me (Unplugged)," Self-Release, Dec. 10, 2021

Pronouns: He/Him

About: Adiel Mitchell is a Denver-based songwriter who headlined shows alongside Bishop Briggs, Amber Mark, Tone Stith, and Neoma. Inspired by the sounds of New Jack Swing and old school R&B, Adiel refreshes the lush moods of contemporary Pop and thickens the groove with distinctly soulful vocals. 303 Magazine hailed him as "a  seasoned and multifaceted performer," with "silky smooth vocals that effortlessly body the R&B grooves he churns out."

Using his skills as a trained dancer and live instrumentalist (especially noteworthy in the world of pop synthesizers), Mitchell's live shows are pleasantly dynamic. With each unique performance he captivates his audience, immersing the crowd in a positive, feel-good experience while carefully balancing pop nostalgia with forward-thinking musical sensibilities.

The songwriter's signature buoyant vibe carries him afloat across a sea of complicated, sorrow-flavored anti-pop. He's written over 150 original songs and maintains his position comfortably amid radio-friendly hits and the broody rhythm & blues. Between recording music, headlining festivals, and several national commercial acting roles, Mitchell is someone to watch.

Musicians That Inspire: BOOOOM. THATS EASY. SILK SONIC BABY. haha but for real I've been following Bruno Mars and Anderson .Paak individually for quite some time now and when they came together, WHEW! I nearly lost it. From songwriting, to being the master of their crafts, to their showmanship, they truly demonstrate the perfect artists in my mind individually, and collectively. Now, I don't make music like them (as much as I wish I did sometimes) but they truly inspire me in all the ways. Other honorable mentions of inspiration are: Gabe Bondoc, Jaden Smith, Drake, Justin Bieber, Bryson Tiller, and Aminé.

What's next for the band in 2022: In this upcoming year, I'm excited to release more music. Over the past couple of years, I've really dialed in my writing and recording process and now the vault is finally starting to overflow. In addition to more releases, I'd love to work with more talented people in and outside of our city. I feel like collaborations are truly how we can create the best art and opens the door of true connection and friendship. 

Website: https://www.adielmitchell.com/

Get Social: Instagram, Twitter, TikTok, Facebook, YouTube
---
Allison Lorenzen
Hometown: Started playing music in Philly in 2012. I returned to Colorado in 2015, where I've since resided.

Formed: Embarked on solo project in 2019.

Latest Release: Debut LP Tender - released November 2021 on Whited Sepulchre Records

Pronouns: She/her

About: Allison Lorenzen's work explores a minimalist approach to acutely felt ambient pop and aching slowcore. Balancing a gossamer lightness in her voice and synthesizers with heavy guitar riffs, Allison's debut LP Tender features collaborations with Madeline Johnston (Midwife) and Dan Henry (Memory Tapes). Shepherding lush, heavy compositions by way of synths, keys, guitars and subtle percussion, the 8 songs on Tender spiral upwards like worried smoke against a low cloud ceiling, reaching towards the light but always within sight of the loamy earth surface. Previously known as one half of the Philadelphia based darkwave band School Dance, Lorenzen has shared the stage with friends and heroes, including Big Thief, Lucy Dacus, Here We Go Magic, Lala Lala, Memory Tapes, Emily Wells, Half Waif, and Midwife.

Musicians That Inspire: Philip Glass, Fever Ray, Blonde Redhead, Aldous Harding, and many beautiful friends including Midwife, Fauvely, Dehd, Half Waif

What's next for the band in 2022: Mini tour in February! Columbia MO- 2/04, Fort Collins- 2/11, Denver- 2/12

Website: https://allisonlorenzen.bandcamp.com/

Get Social: Instagram, Facebook
---
Bison Bone
Hometown: Denver

Formed: 2016

Latest Release: 'The Lost Weekend' Ep Released 11/12/2021

Pronouns: He/Him/They/Them

About: Bison Bone is an Americana Rock and Roll Band.

Musicians that Inspire: Jason Isbell, War On Drugs, Brittany Howard, Michael Kiwanuka 

What's next: Hopefully some touring and festivals and getting to play these new songs live.

Website: https://www.bisonbone.com/

Get Social: Instagram, Facebook
---
Bryce Menchaca
Hometown: San Antonio, TX (but lives in Denver - attends CU Denver)

Formed: 2021

Latest Release: FM (EP) with "Carbon Copy Hippies" 

Pronouns: He/him

About: Bryce Mecnchaca is a singer-songwriter from San Antonio who currently lives in Denver. He's recently signed with BMG Music Publishing and is seeking a songwriting degree at CU Denver.

Musicians That Inspire: Beatles, Wallows, Adam Melchor

What's next for the band in 2022: Electric Forrest Festival, SoFar sounds show in Texas and Colorado later this month (January 2022)... Writing and recording and hopefully a new EP before summer.

Website: https://brycemenchaca.com/

Get Social: Instagram, Facebook, TikTok, YouTube, Twitter
---
Civil Engineer
Hometown: Originally East Lansing, Michigan

Formed: 2010

Latest Release: Return, Soundbreaker Records, October 2021 

Pronouns: He/Him

About: Civil Engineer is the Denver based decade-long dream pop & shoegaze recording project of multi-instrumentalist Aaron Wey. It was started as a means of communicating the ineffable emotions and experiences that live between moments, thoughts, and words. Dense but spacious, powerful yet delicate, hopeful though melancholy; Civil Engineer writes music that expresses the dynamic and contradictory nature of human existence.

Musicians That Inspire: Air, Sigur Ros, Cornelius, Blonde Redhead, Broadcast, My Bloody Valentine, Cocteau Twins

What's next for the band in 2022: Very excited to start releasing new music beginning in February!

Website: https://soundbreakerrecords.com/civilengineer/

Get Social: Instagram
---
Fast Eddy
Hometown: Denver, CO

Formed: 2014 

Latest Release: "Take a Look" full length, Out Jan/22nd 2022

About: Denver rock n' roll, formed in 2014 with members of Itchy O, Dirty Few, Il Cattivo, and more.

Musicians That Inspire: The Hellacopters, Thin Lizzy, The Faces, Rolling Stones, Oasis. 

What's next for the band in 2022: New Full Length to debut at HQ Jan. 22, and East Coast tour to follow.

Website: www.fasteddyband.com

Get Social: Instagram, Facebook
---
Lost Walks
Hometown: Denver

Formed: 2016

Latest Release: Blood Lantern, Self-Release, Dec. 9, 2021

Pronouns: She/Her, He/Him

About: Lost Walks is a project rooted in music, movement, collaboration, and conservation.

By partnering with wildlife organizations, the band works to raise awareness, empathy, and action toward protecting wolves and returning them to Colorado.

The band's debut album, Wolf, Woman, Man, was released in 2016. It tells the story of a couple who moves into a desolate, mountain region and ultimately faces challenges from the elements, each other and a lone, injured wolf.

The band's latest album, Blood Lantern is a narrative prequel to Wolf, Woman, Man. While musically more complex and heavier than its predecessor, lyrically, Blood Lantern also dives deeper into the real world implications of wolf reintroduction and conservation. The album involves topics like trophic cascade, chronic wasting disease, and the extermination of wolves.

Lost Walks' live performances feature visual and experiential elements such as film projection, based off of original art created by a National Geographic explorer, who also is a visual artist. Most notably, Lost Walks' performances stand out thanks to a team of modern dancers, whose choreography enhances and informs the band's unfurling narrative.

Musicians That Inspire: Nick Cave, King Woman, Chelsea Wolfe, Dreadnought, Lingua Ignota, Khemmis, Slim Cessna

What's next for the band in 2022: Lost Walks will release "Blood Lantern" with two release shows, January 14th and 15th, at Denver's LFX Filmworks. Moving forward, the band will continue to find new ways to perform and enhance their narrative and will also be conducting educational workshops. Additionally, the band has already started to write and plan for the next chapter in their continuing "gothic rock opera."

Website: www.lostwalksband.com, www.bloodlantern.com

Get Social: Instagram, Facebook
---
Mersiv
Hometown: Originally Shreveport, Louisiana

Formed: 2015

Latest Release: Pretty Dark Loud out Oct. 22, 2021

Pronouns: He/him

About: The Mersiv Sound Project is the brainchild of Anderson Benoit Gallegos. The Producer/DJ has been developing a unique Pretty Dark Loud style of bass music since he started his musical journey in 2015. The intentions of this project are to bring people into the present moment through a Mersiv experience.

The Mersiv Sound Project took off at Electric Forest 2018, where his multi-set showing displayed budding sound and his affinity for live performance. In Summer of 2019, he debuted with the Digital Eden EP, and subsequently landed his breakout-single, "Beautiful & Filthy," with the WAKAAN label (1.6 Million+ Stream on Spotify). This would spur the 50-plus date Beautiful & Filthy Tour, and highly anticipated sets at Shambhala, Bonnaroo, Zeds Dead's Dead Rocks, & Okeechobee Music Festival.

Gallegos is also head curator of MorFlo Records, a platform designed to showcase those tapping into flow through art. Leading into 2021, Mersiv crossed the threshold of 2 million plays on Soundcloud and averages 110k+ monthly listeners on Spotify.

His debut album, Pretty Dark Loud, delivers his full interpretation and defining moment for the Mersiv Sound Project. Through this pivotal chapter, he looks to put his undisputed stamp at the forefront of the Freeform genre of EDM. "Once I had my vision locked, I created for years trying to find my own sound that would express my story in an honest way. The two-year journey of creating this record has been a healing process for me. Pretty Dark Loud is a collection of these moments and efforts in time."

At the precipice of the biggest stage of his career, Mersiv continually invites new listeners in with his captivating journey through sound.

Musicians That Inspire: Tool, Deadmau5, Skrillex, The Deftones 

What's next for the band in 2022: Headlining the Ogden Theatre January 14, then hitting the road on a bus tour with Liquid Stranger.

Website: www.mersiv.net

Get Social: Facebook, Twitter, Instagram, Soundcloud, Spotify, Apple Music
---
Nicki Walters
Hometown: Originally from Peoria, IL

Formed: I started playing guitar when I was 7 and performing around age 12. I say I really started taking songwriting seriously when I was 13.

Latest Release: 'spinning dream' (single) released on 12/3/21

Pronouns: She/her

About: Nicki Walters is a queer artist from Illinois, currently residing in Denver, CO. Since the age of 13, she's been writing about personal experiences from falling for her best friend to coming out to the world. One of her biggest influences is Ed Sheeran, who deeply inspired her to start writing and experimenting with a loop pedal.

Looking back on her childhood, all she wanted was to find artists that sang about being authentic to their true self - from mental health to sexuality. Struggling to find music she could truly relate to, her goal now is to be the queer artist she never had growing up. Through her lyrics, Nicki wants to create a safe space for everyone and provide inspiration to those scared to step into their true identity.

Musicians That Inspire: I've been obsessed with Ed Sheeran ever since he dropped 'A Team.' I saw a video of him doing live looping and wanted to do exactly what he was doing. I got an LX1E Martin Guitar and a simple single channel ditto loop pedal. I upgraded from the ditto to the Boss RC-30 fairly quickly, and then finally got a Boss RC-300, which is what I use to perform now. When it came to songwriting, Ed also sparked something in me. He was so raw and personable. As I became more comfortable with myself, I started writing about those deeply personal experiences, then worked up the courage to share them.
Some other artists that I've been really digging lately are Greta Van Fleet, Zach Winters, Finnegan Tui, Patrick Watson, and Dodie.
What's next for the band in 2022: I'm in the process of recording an EP currently and am hoping to drop a song from it in Feburary. I've seen so much growth in myself and my career this year, and can't wait to see what's in store for me in 2022!

Get Social: Linktree
---
Pink Fuzz
Hometown: Denver

Formed: 2017

Latest Release: "Live at Silo Sound" March 2021.

Pronouns: They/them 

About: Sludgy riffs, ripping guitar solos (think your favorite track off Smashing Pumpkins "Mellon Collie" meets QOTSA's "Era Vulgaris") and driving intricate rhythms are a large part of this band's sound. But what stands out are those song's counter parts. Brother and sister led Pink Fuzz can still throw down with the heaviest rock n' roll, but what is setting them apart is their ability to balance that with beautiful melodies and a wide array of dynamics. LuLu and John's vocal harmonies in these melodic driven moments are a highlight of the bands sound, as their voices blend together in a way that is instantly recognizable.  Their individual vocals drive the intensity and fluidity. Behind all of that lies the thunderous execution of Forrest Raup on the drums. The driving force behind the band, Raup's rhythms give the band the excitement and ruthless drive every headbanger wants in a show. The entire band's talent and experience shines through seamlessly to create an incredible performance. Pink Fuzz has been an extensive touring band for 4 years +. They have played with bands including Thee Oh Sees, LA Witch, Reignwolf, Red Fang, Black Pistol Fire, Electric Six, Living Color, Starcrawler, Stonefield and Heart. There is no doubt that this band can shred, but it is clear that everything is played with intention; not a note or beat is wasted or over played.

Musicians That Inspire: Black Rebel Motorcycle Club, Oh Sees, Portishead, Black Sabbath, King Gizzard, Queens of the Stone Age.

What's next for the band in 2022: Big Hi-Dive headline with all new material 1/29 with Wet Nights and Julian St. Nightmare. Another full length record in the works. Nationwide touring and lot's of new content!

Website: https://www.pinkfuzzband.com

Get Social: Facebook, Instagram, Spotify, YouTube
---
Rusty Steve and Polly Urethane
Hometown: Denver 
Formed: 2020
Latest Release:Altruism, out Dec. 1, 2021
Pronouns: Rusty Steve = He/him, Polly Urethane = She/her
About: 
RUSTY STEVE IS AN ARTIST, GUITARIST, PRODUCER, MIXING/MASTERING ENGINEER, AND A GRAPHIC/FASHION DESIGNER. HAVING ATTENDED BERKLEE COLLEGE OF MUSIC, HIS KNOWLEDGE OF MUSIC THEORY AND MUSIC PRODUCTION IS DISTINGUISHED. HAVING PLAYED GUITAR FOR 12 YEARS HE HAS SHARPENED HIS SKILLS AND ORIGINAL SOUND.
POLLY URETHANE IS THE MONIKER OF 19 YEAR OLD INTERDISCIPLINARY ARTIST AMBER KILEY WHO CURRENTLY LIVES AND STUDIES IN DENVER, CO. HAVING BEEN CLASSICALLY TRAINED IN PIANO AND VOICE FROM A YOUNG AGE, AND EMERGING THROUGH THE FABRIC OF DENVER'S DIY SCENE, KILEY'S WORK IS INSPIRED BY THE JUXTAPOSITION OF MODERN MUSICAL NOTIONS WITH THOSE OF NEO-CLASSICAL/ROMANTIC PRACTICE. SHE CITES RUSSIAN COMPOSER IGOR STRAVINSKY, ALICE GLASS, AND DIAMANDA GALÀS AS A FEW OF HER INSPIRATIONS.
Musicians that inspire:
RUSTY = Aphex Twin, Yaz, Sophie, Thundercat, Tosin Abasi, Björk, Nirvana, Charles Mingus, and many many more. 
POLLY = Stravinsky, Alice Glass, Diamanda Galàs, and Lingua Ignota 
What's next for the band in 2022: We'll be playing as many shows as we can get, and working on new projects. 
Website: https://www.rustysteve.com/
Get Social:Rusty Steve's Instagram, Polly Urethane's Instagram
---
Zoe Berman
Hometown: Originally from Simsbury, CT

Formed:  Performing solo since 2012, with full band since 2018

Latest Release: Freezing Heat EP; "Age of the Sherbet Man" (Single)

Pronouns: She/her

About: Zoe Berman is a Denver-based singer-songwriter. She accompanies her sultry vocals on the piano and guitar, occasionally complemented by a hand-built suitcase drum played with her feet. Zoe "combines musicality and lyrical poeticism into a hypnotizing mélange of soul, jazz, and americana music" to create a unique sonic experience that defies traditional genre classifications.

Her songs are often auto-biographical, brimming with relatable narrative and sensorial imagery; she draws inspiration from both mother nature and human nature, composing song lyrics while traversing trails in the mountains of Colorado, and exploring elements of wordplay and storytelling to "[create] songs that are tender and utterly human" (Off-Kilter Media). 

Zoe released a debut seven-song EP entitled "Freezing Heat" and corresponding music video in November of this year, as well as a one-off single called "Age of the Sherbet Man" on Election Day. "Freezing Heat" has been receiving buzz in publications such as EARMILK, Atwood Magazine and Colorado's own 303 Magazine. Locally, her songs have been played on 105.5 The Colorado Sound, KTCL 93.3 and Indie 102.3.

"With her single "Lilac Hour," Berman gives listeners a glimpse at her ability to build a massive sonic atmosphere that progressively builds its energy. Now, she is demonstrating in her latest single, "Freezing Heat," that she doesn't need a three-minute runtime to wrap you around her finger" (303 Magazine). 

Zoe will be joined by her band, along with Kaitlyn Williams, Plain Faraday and Tom West for an EP release show at Globe Hall on January 21st. Tickets are on sale now: https://globehall.com/event/zoe-berman-the-loveseats-plain-faraday-tom-west/

Musicians That Inspire: Sammy Rae, Olivia Dean, Eloise, Lianne La Havas, Raveena, Amy Winehouse, Esperanza Spalding.

What's next for the band in 2022: Up first on the docket for 2022 is our record release show on January 21st at Globe Hall. New recording projects and other upcoming shows are also in the pipeline.

Website: https://www.zoebermanmusic.com/

Get Social: Instagram, Facebook, Bandcamp, Spotify, Apple Music, YouTube
You made it!
You love learning about new music and the Denver music scene. We have a weekly newsletter for you -- Inside Track. Sign up here to stay in the know about the hottest Colorado concerts and how you can score tickets!