The World Jump Rope Championships are in Colorado Springs. For team Canada, the event goes beyond getting a trophy
Swish. Tap. Swish. Tap. Swish. Tap.
Jump ropes snap and feet stomp as over a thousand athletes from 27 countries flip, spin, and do handstands – all while jumping rope.
This isn't your schoolyard double dutch or quick gym workout. It's a jump rope tournament on the campus of Colorado College in Colorado Springs where some of the best jump ropers in the world have been competing in endurance categories, freestyle events and team routines for the past week. 
The athletes, some as young as 11 years old, are taking part in the competition, which includes junior, national and international levels. 
"It is huge. It's, I mean, yes, to be representing themself, their country and then also a sport that is in the growing. We are the coolest sport ever," said Ann Nordin, who works for the International Jump Rope Union, the governing body for the sport. 
Jump roping can take many styles. Take, for example, the individual freestyle, where athletes do tricks that most expect only from a gymnast. 
Then there's the "wheel routine," a partner event where jumpers stand side by side demonstrating individual skills while being acutely aware of their teammate's next trick. 
Team Canada
While many are looking for the chance to be called champions, one team's motivation is beyond medals or trophies. 
Wearing a black jersey with a maple leaf on the front, Rowan Reef says there's no feeling quite like competing on a world stage: "Just so much adrenaline, so much good energy."
But the member of Team Canada said his presence at the Ed Robson Arena is bittersweet.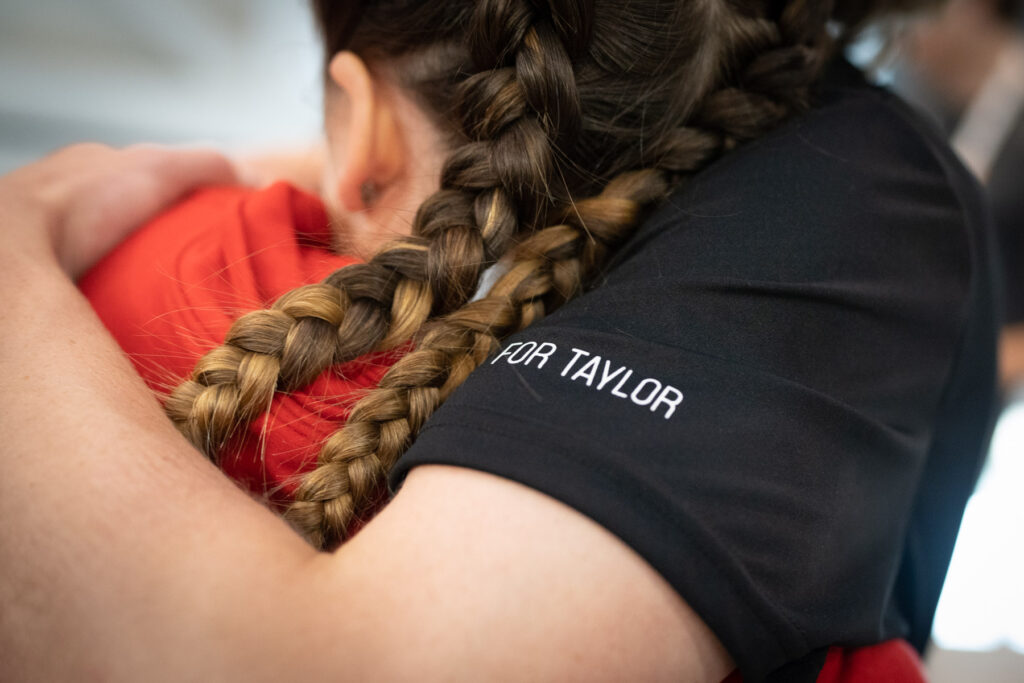 His teammate Taylor Eleniak, 18, was supposed to join Reef and others at the competition but died in May after suffering a stroke the day of a different competition. 
Eleniak, who jump roped for most of his life, is now remembered by his teammates with his name printed on the left sleeve of their jerseys. 
"Doing this one for Taylor for sure. Just going out there with a smile on the face," Reef said. "No matter how it goes we're gonna hit the chest bump at the end …. It's just gonna be so fun, we're just going to represent."  
The jump rope tournament will continue through July 23.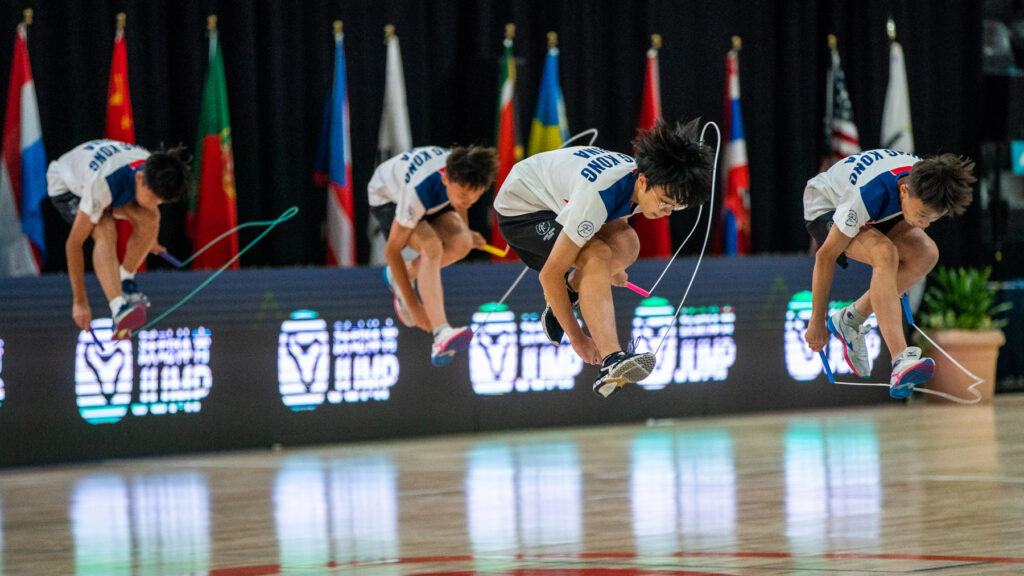 You care!
Southern Colorado is changing a lot these days. We can help you keep up. Sign up for the KRCC Weekly Digest here and get the stories that matter to Southern Colorado, delivered straight to your inbox.