"Carol of the Bells" or "O Holy Night?" Only one will advance in Carol Countdown quarterfinal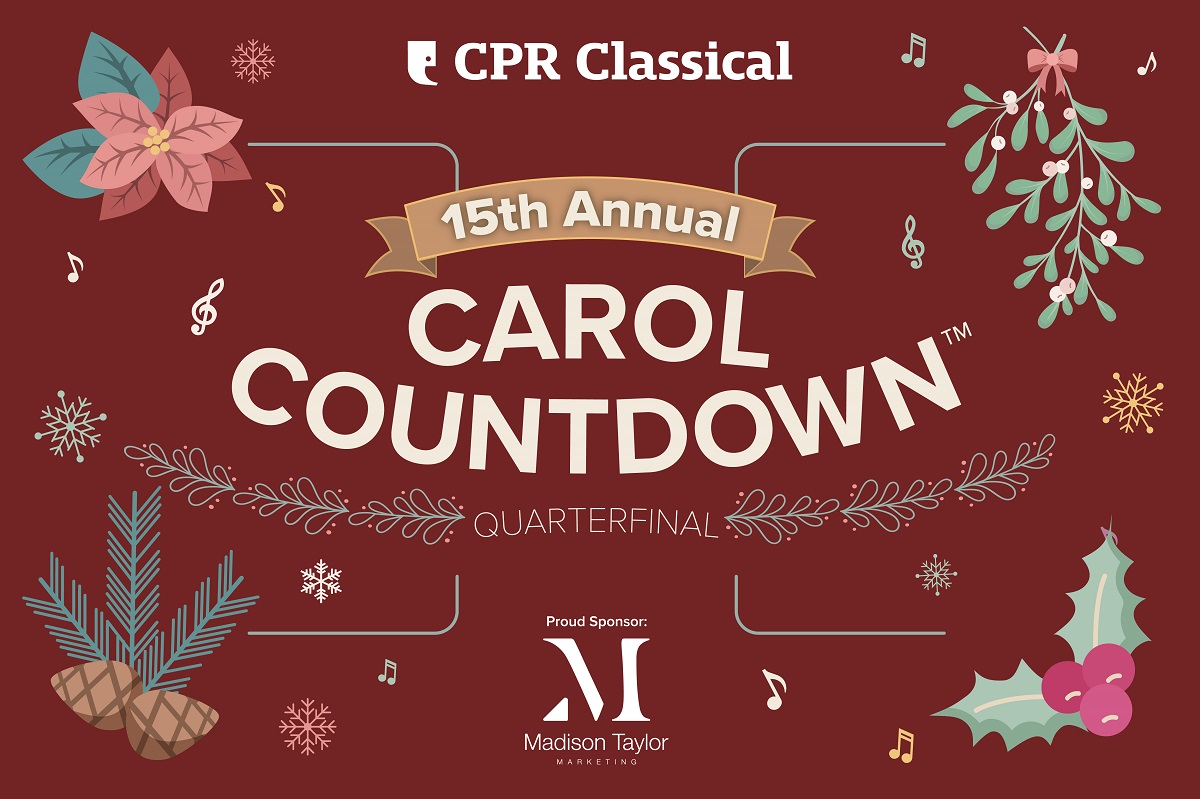 Update: Quarterfinal voting ended on Nov. 20. On to the semifinal!
---
We're down to eight! Only a few chances remain to vote for what you think should be crowned the best Christmas carol of them all (and get entered to win tickets while you're at it)!
It's a traditional year, as "Do You Hear What I Hear?" and "Carol of the Bells" (just barely) are the only two carols from the 20th century to advance this far.
Did you know the music for "Hark! The Herald Angels Sing" is adapted from a cantata by Mendelssohn? Perhaps that makes it contemporary compared to its competitor this round, "O Come O Come Emmanuel," whose melody dates back to the 15th century! 
Meanwhile the Holly Division presents a tough matchup between two hushed Nativity hymns: "Silent Night" and "What Child is This?"
Still greater drama ensues over in the Mistletoe Division as perennial champions "O Holy Night" and "Carol of the Bells" face off. Oh cruel fate, making us choose! But alas, there can only be one.
Vote in our interactive bracket below and get entered to win a family four-pack of tickets to Camp Christmas!
Quarterfinal voting is open until midnight Nov. 20. We'll announce the carols that move on and open voting for the semifinals on Nov. 23. Voting will continue until we declare a champ on Dec. 7. And don't forget to listen to CPR Classical's Carol Countdown on Thursday, Dec. 7 starting at noon.
In partnership with:
CPR Classical is your Sound of the Season
Hear CPR Classical by clicking "Listen Live" at the top on this website, or download the Colorado Public Radio app. Listen on your radio to CPR Classical at 88.1 FM in Denver, at radio signals around Colorado. You can also tell your smart speaker to "Play CPR Classical."
Love Classical Music?
Stay in touch with our hosting team at CPR Classical and learn more about the classical events occurring in the community. Sign up here for our monthly newsletter.