'Without them, a lot of people wouldn't survive': Budget fight in Congress putting HIV/AIDS care at risk
In 1988, Anthony Cherry's friends were dying of AIDS and he thought he was next.
There were many funerals for gay men like Cherry in those days. And for those who were fortunate to have access to early, experimental HIV treatment, the wretched side effects were as brutal as the virus itself.
"I just couldn't see myself taking 30, 40, 50 pills a day," said Cherry, who tested positive for HIV in his mid-20s. To cope with the anguish over his diagnosis, Cherry would "self-medicate" with illicit drugs. 
"The drug use, I think for a lot of people, was an escape for us," he said. "For me, definitely, with (AIDS) being a death sentence."
But Cherry's immune system hung in there; long enough for the first protease inhibitors to become available in the mid-1990s, a game changer in the fight against HIV/AIDS.
"I waited so long for the other shoe to fall and I finally got tired of waiting for that shoe to fall and I decided to keep living," Cherry said.
Cherry is a survivor. But he says he wouldn't be here today – nor would he even have a roof over his head – if it weren't for federal HIV/AIDS assistance programs that for years, even decades, have received overwhelming bipartisan support in Congress.
Times have changed.
Now, federal funding for programs that provide housing, food, medicine and case management care for people living with HIV – as well as prevention services, like the medication PrEP, which prevents HIV infection – is up in the air as congressional debates over public health often turn political. Abortion politics and other social issues are threatening the future of vaunted HIV programs that are under attack and no longer immune to the politics of modern day culture wars.
That concerns agencies that rely on federal funding to provide assistance to people living with HIV and AIDS.
"HIV is not a political football. There are people who are playing games with lives – real lives," said Barb Cardell, the legislative chairperson of CORA, Colorado Organizations and Individuals Responding to AIDS. Cardell has been living with HIV since 1991.
"It feels like people are in this race to the bottom about who can say the most terrible things, the most stigmatizing things, rather than thinking about public health."
In the middle of a congressional fight
There are a few key HIV programs currently at the center of congressional debates over funding:
Ryan White HIV/AIDS Program: Named after the Indiana boy who died of AIDS after contracting HIV through a blood transfusion in the 1980s, it's the largest federal program focused on HIV. The Ryan White CARE Act passed in 1990 with overwhelming bipartisan support and continues to provide care and treatment services for low-income people with HIV.
The President's Emergency Plan For AIDS Relief, or PEPFAR: This global effort to fight HIV/AIDS was launched by President George W. Bush in 2003. At that time, antiretroviral therapies were saving lives in wealthy countries like the U.S., but these expensive HIV medicines were out of reach in places like sub-Saharan Africa. Today, PEPFAR has been credited with saving more than 25 million lives around the world, through funding that supports the distribution of HIV medicine, testing and prevention services to more than 50 countries.
Ending the HIV Epidemic in the U.S. In a 2019 State of the Union address, President Trump said, "Together, we will defeat AIDS in America." He then launched an ambitious effort aimed at reducing new HIV infections by 75 percent by 2025, and by at least 90 percent by 2030. The initiative works to connect hard-to-reach groups, like drug users and people who are not open about their HIV status due to stigma, with resources, especially in the American South, a region that has seen the highest rate of new HIV infections since 2020. 
Up until recently, these initiatives had been met with resounding bipartisan success in Congress.
"I'm a progressive, and so I don't often find much to celebrate around conservative politics," Cardell said. "But I will say that I absolutely celebrated and honored President Bush for the PEPFAR initiative. It was visionary. And I don't have a lot that I celebrate President Trump for, but the Ending the HIV Epidemic (initiative) was visionary, profound, it was amazing."
But now these initiatives face stiff headwinds. Congress has yet to renew funding for these major HIV relief programs and in some cases, House Republicans have sought to slash or even zero-out funding altogether. Politico reported that just this week, House Republicans are trying to cut 95 percent of President Trump's Ending HIV initiative. Other GOP-led efforts sought to strip funding from HOPWA: Housing Opportunities for Persons With AIDS, the only federal program dedicated to the housing needs of people living with HIV/AIDS. Most HIV programs exist under the Department of Health and Human Services, which has been a popular target for conservatives looking to slash funding for programs that fund public health initiatives and social services.
PEPFAR – which has been reauthorized many times over the years on an overwhelmingly bipartisan basis – has yet to be renewed. Several House Republicans have said they will not vote to reauthorize it because they claim the program funds abortions worldwide. Some health organizations that receive PEPFAR funding do provide HIV and abortion services separately, but the State Department says federal funding does not directly or indirectly fund abortions.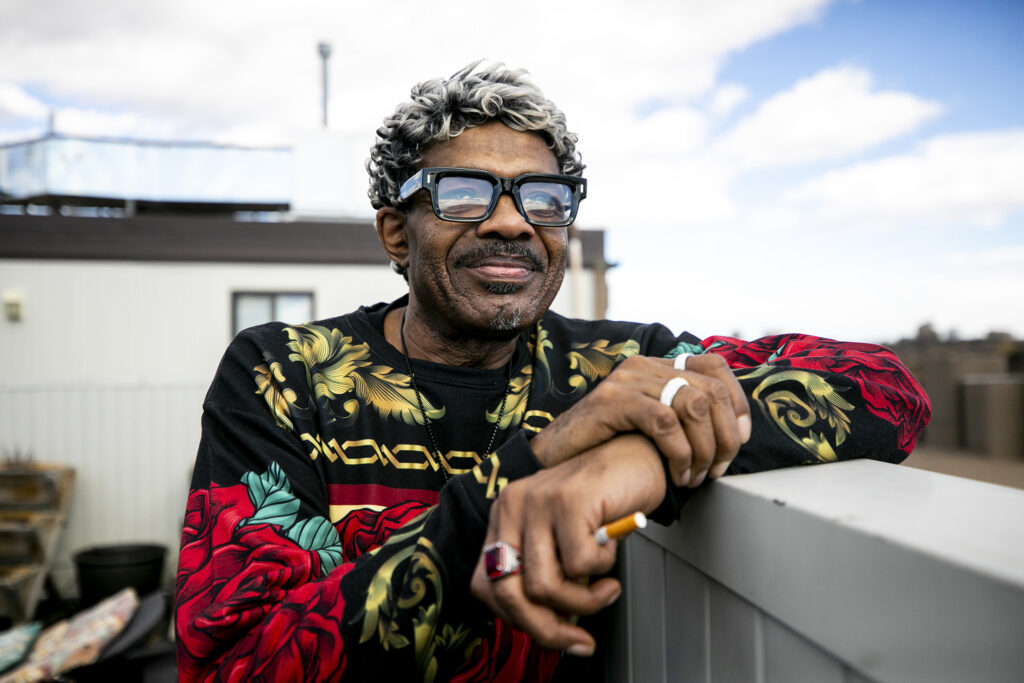 "Things on the Hill are more and more partisan every day," said Matt Pagnotti, the state and local government relations director for Vivent Health, a nonprofit that provides care for people impacted by HIV. "It often feels like it's less specifically about HIV in many cases and more of this bigger movement that we've been seeing growing nationally."
The most recent stopgap measure to pass Congress this week will keep the government open through early 2024. For now, funding levels for HIV programs will remain flat. But Pagnotti says even flat funding doesn't cut it because 2023 dollars won't go as far as 2024 dollars. He also said the "groundhog day" budget battles in Congress that delay year-round funding through continuing resolutions creates uncertainty for nonprofits that provide care for people living with HIV.
"That's grants that can't get turned around yet from those federal agencies until they have those final budget numbers," Pagnotti said. "That may be staff that can't get hired yet until organizations know, 'Hey what's the picture gonna look like?' And that instability also impacts the folks that we serve. Because we're always having to sit there waiting on Congress to do its job."
Colorado nonprofits like Vivent, the Boulder County AIDS Project and the Southern Colorado AIDS Project get millions of dollars from federal HIV programs to serve many of the more than 14,000 Colordans who live with HIV. They do receive state funding and donations, but without federal funds, they say their clients would suffer. While it's unlikely that any Republican House attempts to severely slash funding would survive in the Democrat-controlled Senate, there's another presidential election right around the corner that could tip the balance of power in the White House. And control for the House and Senate will be up for grabs too.
Cardell believes messaging matters.
"Even having these proposals out there, so that people are talking about HIV programs, and then they say, 'Oh, we'll negotiate them as we are really getting toward further conversations around the budget,' are frightening," they said. "Because we know that once you sort of identify a program as even being something to be looked at, that the negotiations start in the backrooms, and they're not informed by people who know the impact of these services."
Cardell often attempts to humanize the issue, rather than talking about HIV programs in terms of statistics or budget cuts. Cardell was an executive chef in a restaurant when they found out they had HIV.
"I lost my job and I didnt have any way to pay for my HIV meds and I could have given up and died right then," Cardell said. "I really could have. I thought about it. 'Just don't go on your medications, it's pretty easy, and then I got about three more years left.' And I was 29 at the time. And it's because of these programs and people who fought so hard that (I'm here)."
Cardell will turn 60 in January, right as Congress returns to resume budget battles.
"When I was first diagnosed with HIV I wasn't supposed to be around to turn 40, so to think about 60, that is so exciting!" Cardell said. "Most 60-year-olds or almost 60-year-olds don't say it that way, and I am here. I am here because of Ryan White funding. I am here because of our AIDS drug assistance programs. I am here mostly because of our community that lifts up and loves each other and helps us all when things are really hard."
For Cherry, the Denver man who has been living with HIV since 1988, his gratitude for federal housing assistance and programs that pay for medications and mental health services is "endless." 
"There is nothing I wouldn't do to try to give back for the help I received," he said. "Finally, we developed agencies that really are our life support and without them, a lot of people wouldn't survive. If those programs get cut any more short of what we have today, it's going to be a nightmare for a lot of people."
You care.
You want to know what is really going on these days, especially in Colorado. We can help you keep up.  The Lookout is a free, daily email newsletter with news and happenings from all over Colorado. Sign up here and we will see you in the morning!