Colorado Secretary of State Faces Another Inquiry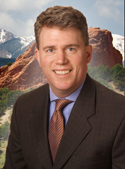 The state audit committee is the latest group to look into whether Republican Secretary of State Scott Gessler misused public funds. The bi-partisan committee voted unanimously today to move forward with an initial investigation. Bente Birkeland has more from the state capitol.
You care!
Southern Colorado is changing a lot these days. We can help you keep up. Sign up for the KRCC Weekly Digest here and get the stories that matter to Southern Colorado, delivered straight to your inbox.