Essay: The Broncos and the Colorado Symphony, both winning teams
Since the Broncos are on everyone's mind these days, let's talk football.
Forgive the analogy, but the
Colorado Symphony
has much in common with our beloved Super Bowlers. Stick with me here. 
The long-troubled orchestra is enjoying a state of artistic and financial euphoria that can be credited in large part to the symphonic equivalent of Peyton Manning on the field and John Elway observing things up in the booth. We're talking about the Symphony's quarterback -- er, music director -- Andrew Litton and CEO/board chairman Jerry Kern.
Following the brief tenure of CEO Gene Sobczak, which followed that of Jim Palermo, Kern and his wife -- former orchestra development director Mary Rossick Kern -- officially took over the reins of the organization in January, 2013.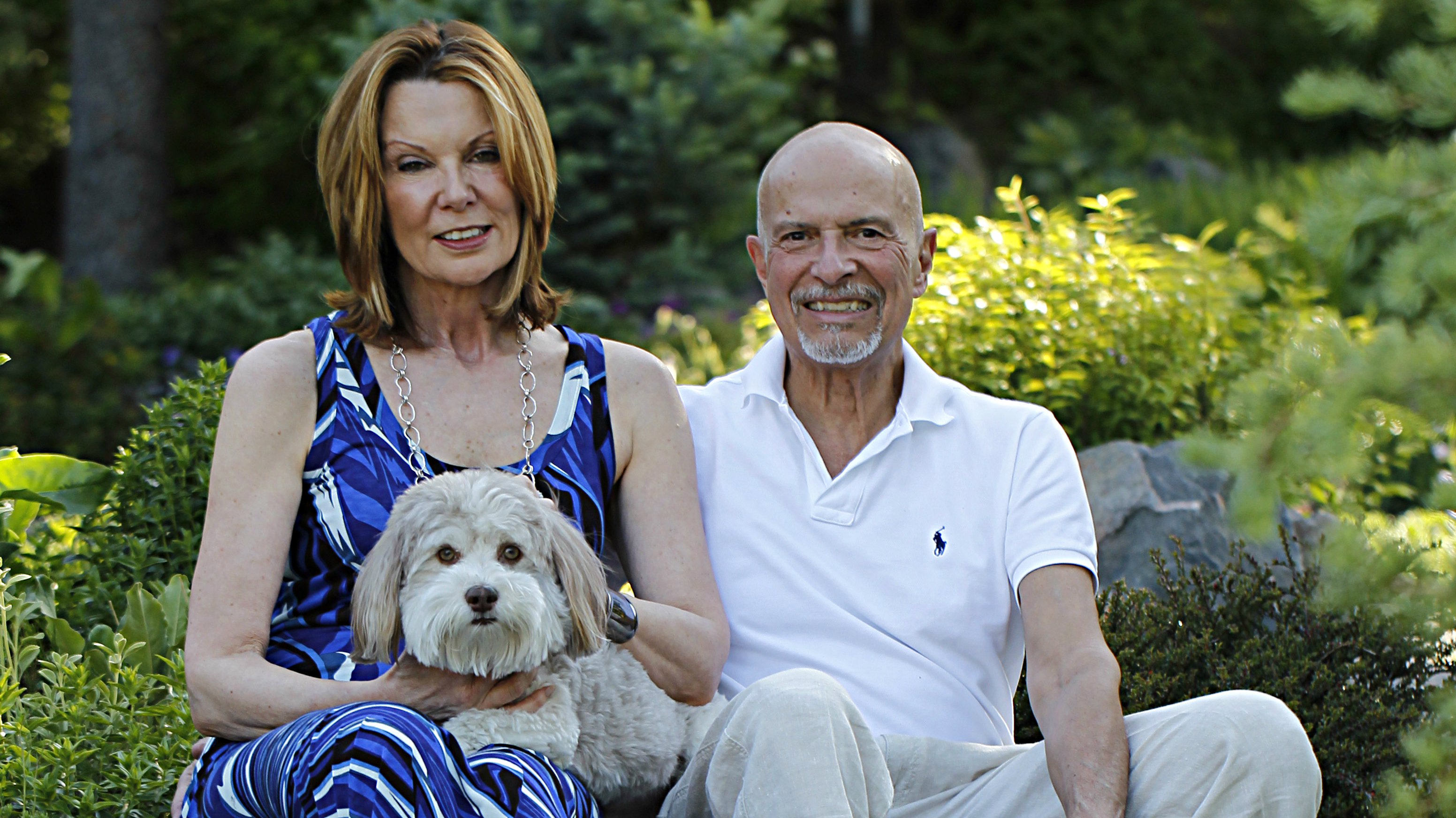 Charging in to the cheers of fans and musicians alike, came Litton, who was first named music advisor in 2012, and subsequently elevated to music director last summer. The dynamic duo of Kern and Litton has brought something close to financial and musical stability to an orchestra that had rarely enjoyed both simultaneously.
Not that the Colorado Symphony is in the clear yet. There are issues still to be resolved. But let's put things in perspective.
When I arrived as music writer at the Rocky Mountain News in 1987, the Denver Symphony Orchestra was $4 million in the hole and about to go under. And I was about to hop aboard that careening roller coaster, covering the ugly demise of the DSO in 1988, the inspirational birth of the Colorado Symphony Orchestra the following year, and its long, bumpy journey into the 21st Century.
Much to my surprise, the Symphony outlived the Rocky Mountain News, though the orchestra had continued to endure its share of mini- and maxi-struggles -- along with numerous other American symphonic organizations.
Bad news was everywhere in cities large and small: Threats of musician strikes or lock-outs, music director resignations, mass trustee walk-outs, concert hall closures, sponsorship withdrawals or any of the Seven Plagues of Egypt.
There are, thank goodness, no signs of locusts or frogs -- or musician complaints -- in and around Boettcher Hall these days. 
Just listen to the glowing words of orchestra members, a species known for griping about nearly everything. 
"With Andrew now as music director, everybody brings their Number One game to every rehearsal and every concert," Bill Hill, the orchestra's longtime timpanist, said. "Litton was clearly the person the orchestra wanted, right from the start. He's always prepared. He's able to be friends with us, but is also demanding -- in a nice way."
Hill, who served as chairman of the music-director search committee after Jeffrey Kahane stepped down after the 2009-10 season, acknowledged that Litton's popularity with the rank-and-file should not be taken for granted. 
"You know the old joke: 'How do you make a musician start bitching? Give him a job.' But we all understood that Andrew was the biggest name the orchestra had any chance of getting."
For his part, Litton recognized that the directorship of the Colorado Symphony was not necessarily a slam dunk -- pardon the switch from football to basketball metaphors. 
In an e-mail he sent me while flying from Taiwan to Bournemouth, England, Litton recalls being approached by Kern to be music director in early 2012. "I found it impossible to accept because I simply didn't have the time, and I was skeptical about the orchestra's financial future," Litton writes. 
He agreed instead to the less-committal title of music advisor. "It meant less time and yet it gave me a more formal relationship with the wonderful musicians in the orchestra, which was the main attraction all along." 
Litton went on to praise the "compelling draw" of Kern and the players, adding that his promotion to music director -- after "Jerry finally twisted my arm to make the full commitment" -- signaled that "the Colorado Symphony is here to stay." 
But was there a chance it wouldn't be? Apparently, there was.
"We knew how close we came to not having an orchestra here," Hill says. Indeed, one player confided to me backstage that he gave "a sigh of gratitude each time I got a paycheck." 
Concertmaster Yumi Hwang-Williams acknowledges the mood during those pre-Kern/Litton days. "We were in crisis, in a survival mode," Hwang-Williams says. "But we played amazingly well through all the adversity. Today, morale is better. We're stronger, more resilient. Andrew brings such a wealth of experience, knowledge and confidence. He knows what he wants. Rehearsals go so fast!"
But Litton shouldn't get all the credit. Kern continues to play a major role in overseeing the financial end of things. 
Like Litton, he's won the respect of the musicians. "What I like about Jerry is that he has no agenda," Scott O'Neil, the orchestra's resident conductor, says. "His approach is 'Let's find a way to make this work.' He knows how to run a business." Kern had successfully headed cable television companies. "He can be ruthless," O'Neil says. "But he's got your back. I'd run through brick walls for him."
In other uplifting news, Litton reports the signing of a Colorado Symphony recording project with the British label Hyperion scheduled for March, and expresses hope for a tour "east of the Mississippi within the next three years." He stresses the importance of this possibility: "Imagine a sports team that only played home games?"
Let's continue with the athletic analogy. Just as Denver's beloved quarterback in bright orange has led his teammates to glory, it appears that Litton has engineered a heroic path to onstage greatness that is trouble-free. Right? 
Well, not so fast.
There's an elephant in the room for the Symphony, and it appears to be the room itself. 
Though voters approved a $60 million bond issue to renovate Boettcher back in 2007, the hall has remained virtually untouched. 
Discussions with city officials are continuing. But the future of Boettcher remains cloudy. 
Colorado Symphony offices have already been moved from the hall over to a next-door building on Champa Street. Litton expects that the orchestra will need to perform elsewhere "for all or part of the '15-16 season." Possible venues include the neighboring Ellie Caulkins Opera House -- a facility not designed for an onstage orchestra, incidentally.
As for musical plans, the Masterworks series (home to classical programming) will increase from 16 to 18 weeks next season, though the orchestra's music director plans to be on the podium for only eight of those weeks, up from six as artistic advisor.
With the orchestra back on more solid financial footing, can Litton begin to stand tall as the face of the Colorado Symphony? Will we start to see billboards of his smiling face all over town, as San Francisco did with the arrival and subsequent popularity of music director Michael Tilson Thomas? Will Denver grow to embrace Litton as Los Angeles has with its dynamic superstar conductor Gustavo Dudamel? 
Litton sure hopes so.
"In Dallas, where I was music director from 1994 to 2006, I was on billboards on I-35 and the Tollway. I was in ad campaigns for the Dallas Morning News. I couldn't go anywhere in the Dallas-Fort Worth metroplex without people recognizing me," Litton says. "In Denver at this point, I am only recognized when I walk into Boettcher. But it's a start!"
---
Marc Shulgold is a freelance writer, teacher and lecturer. He was previously the longtime music and dance writer at the Rocky Mountain News.
You care.
You want to know what is really going on these days, especially in Colorado. We can help you keep up.  The Lookout is a free, daily email newsletter with news and happenings from all over Colorado. Sign up here and we will see you in the morning!