Despite 'OK' from president, banks may not rush into marijuana business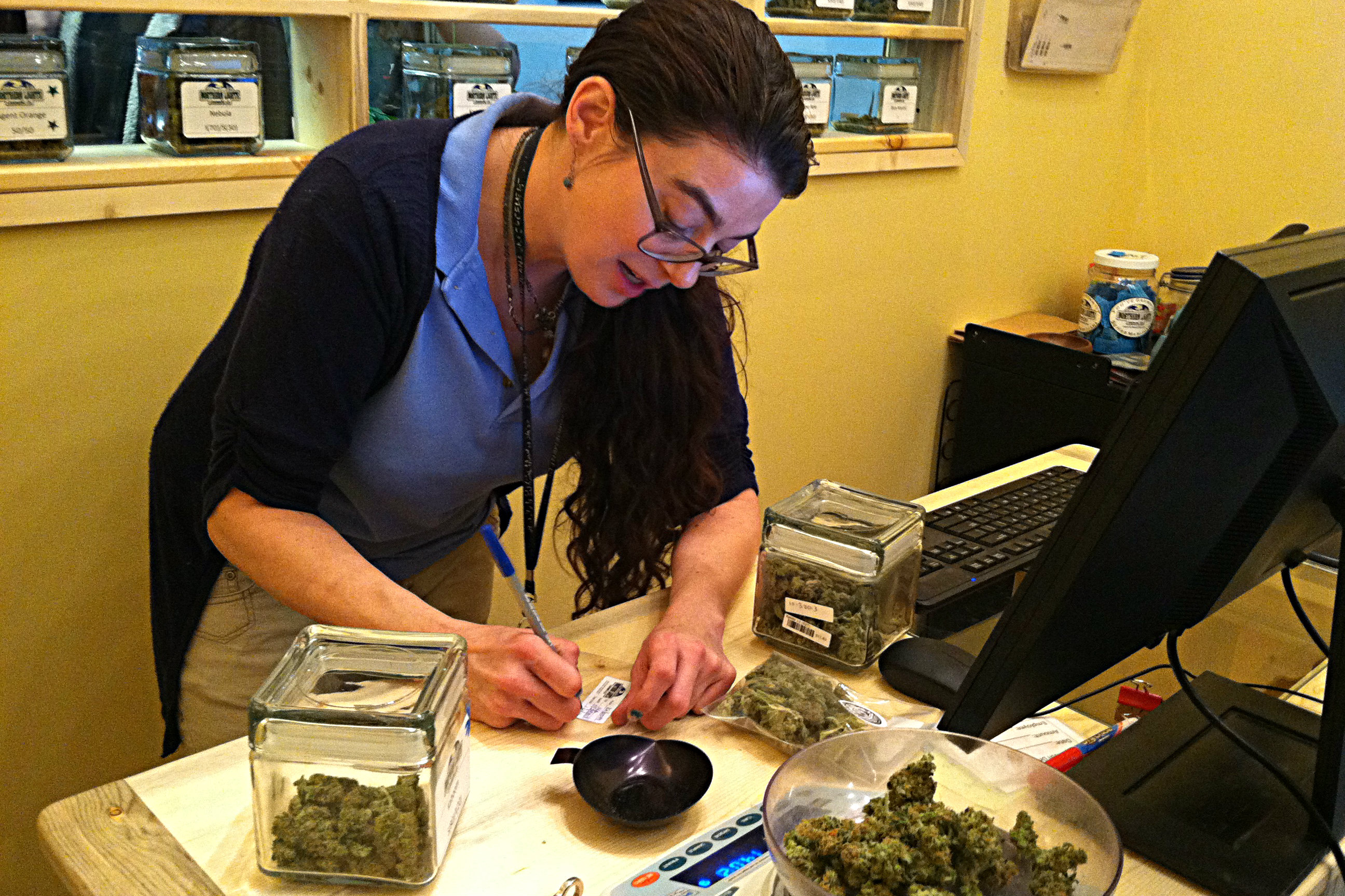 "While we are encouraged that the Attorney General has stressed cessation of prosecution, we don't anticipate that bank regulators are prepared to tell banks they can ignore federal drug law," said Don Childears in a statement Friday.  
Childears points out that two of the agencies that regulate banks, the Fed and the FDIC, are outside of the executive branch and aren't bound to follow its edicts.
"To us, the only real solution is literally an act of Congress" making marijuana legal, said Childears.
But if the Attorney General's office does unveil rules for banks that work with marijuana businesses, it will remove at least one barrier.  Because marijuana is still illegal under federal law, banks currently risk racketeering charges if they knowingly handle any money made from sales of the product.  Up to now that's forced marijuana stores to either deal entirely in cash or to hide the nature of their business from their banker.
Holder described the un-banked nature of the marijauana business as a concern for law enforcement, since all that cash is an attractive target for criminals to either operate in the industry or prey upon it.
Colorado Congressman, Ed Perlmutter (D) has been pushing the administration to open the banking system to marijuana businesses and is the sponsor of a bill that would give legal protection to financial institutions that work with the industry.
"We need to address the public safety, crime and lost tax revenue associated when legal and regulated businesses are operating in a cash-only system." Perlmutter said in a statement Friday.
Colorado's marijuana industry is hailing the administration's announcement.  Michael Elliot, executive director of the Marijuana Industry Group called the move encouraging.
"While we are cautiously optimistic by Mr. Holder's statements we look forward to seeing the regulations to ensure that they fully address this serious public safety issue," said Elliot.
[The Associated Press contributed to this report]
Additional Coverage:
NPR's Scott Horsely recently reported on the growing acceptance of marijuana, both by the White House and in American culture. 
You care.
You want to know what is really going on these days, especially in Colorado. We can help you keep up.  The Lookout is a free, daily email newsletter with news and happenings from all over Colorado. Sign up here and we will see you in the morning!