Watch violinist Lara St. John bring Bach's music to the streets of Toronto
Take a look at pictures of Bach you see in books.
He's a pretty serious, stern looking guy: stiff upper lip, lower one protruding in a bit of a scowl.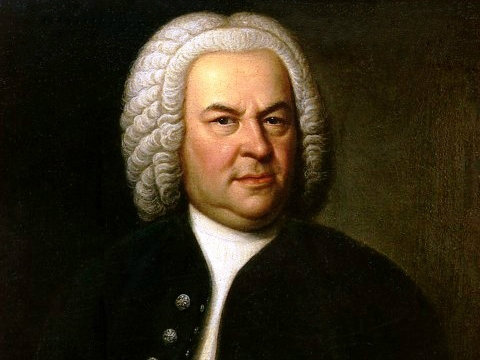 But if the great German composer saw what violinist Lara St. John and dancer Stephanie Cadman were doing in Toronto, you gotta bet he'd flash his pearly whites. Or at least grin a little.
As CBC Music noted, the people they encountered on the street during filming were also enthusiastic about the music and dancing -- for the most part:
Along the way, they delighted surprised audiences riding the subway, the CN Tower elevator or walking through downtown office complexes.

But not everyone appreciated it. The pair got booted from Union Station by security and got some nasty looks from a nearby busker (which they settled by tossing some coins into his jar).
For more Bach from Lara St. John, check out her CPR Performance Studio visit from last November:
Jean Inaba hosts The Baroque Show at 10 a.m. Sundays on CPR Classical.
Love Classical Music?
Stay in touch with our hosting team at CPR Classical and learn more about the classical events occurring in the community. Sign up here for our monthly newsletter.