Boulder festival searches for a maestro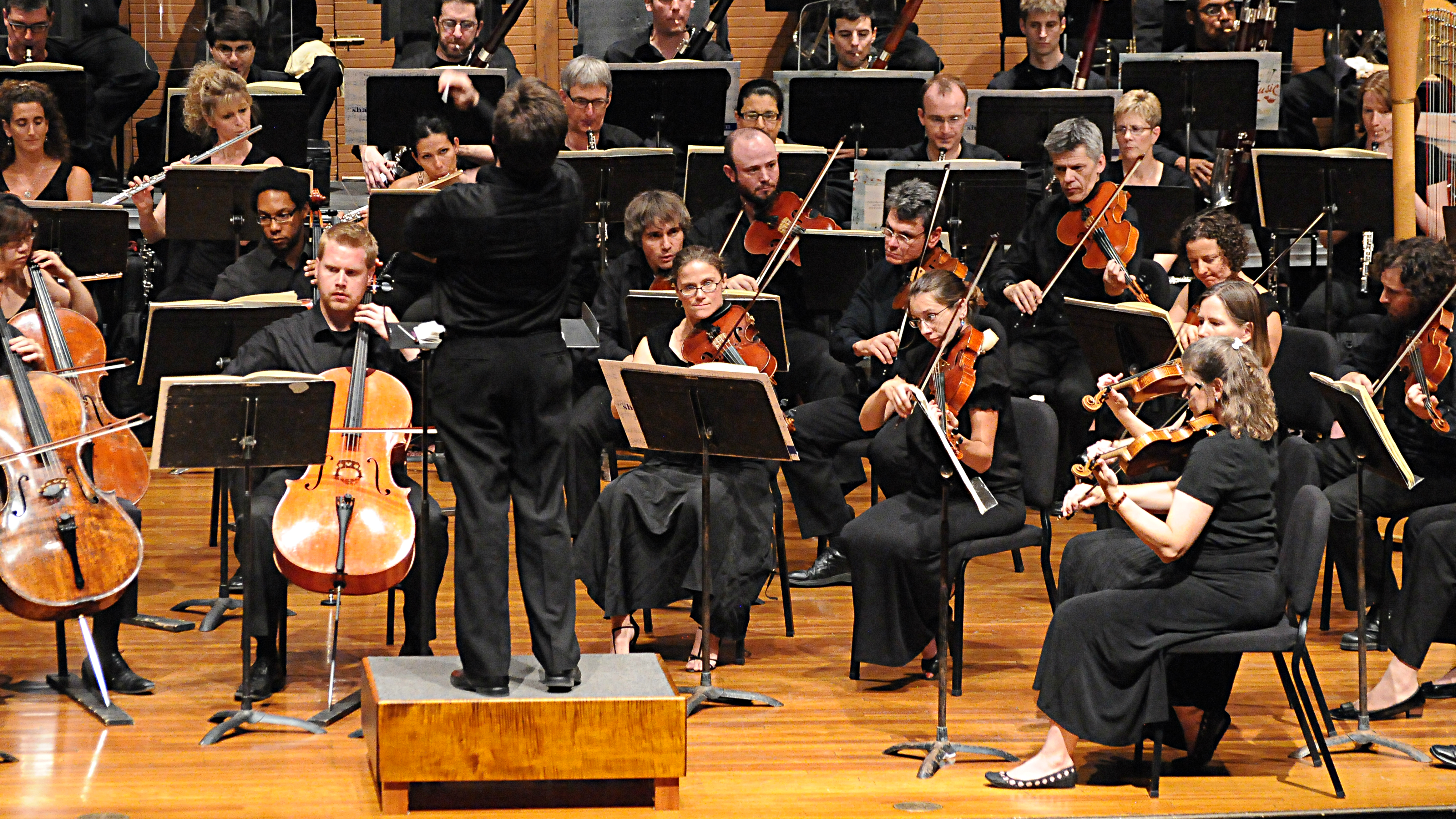 When the Colorado Music Festival (CMF) opens its season in Boulder's Chautauqua Auditorium on Sunday (June 29), the month-long event will feature a trio of maestros vying for the Festival's vacant music directorship.
It's been a while since the CMF found itself in a search mode: Music director Michael Christie guided the orchestra for 13 seasons from 2000-2013 and raised its profile.
But while CMF is now a popular attraction for regional music lovers, the Festival has yet to capture significant national attention.
It still remains in the shadow of big-league Colorado summer fests in Aspen and Vail. The last call for music director applicants, back in 1999, drew around 100 resumes -- a similar number of conductors responded to the ad this time around.
That said, the Festival remains an ambitious, often intriguing place for great music that ought to attract the attention of established as well as up-and-coming maestros.
Each summer's line-up offers a combination of serious and pops-flavored concerts that place high demands on orchestra players and their conductors.
Classical programming this season includes symphonies by Mozart, Haydn, Tchaikovsky, Copland and Beethoven. The season also features a series of Wednesday night "mash-up" events, which presents folk rockers such as Olga Bell and San Fermin, along with orchestral experiments mixing the music of the pop band Coldplay with Beethoven.
Expectations among search committee members are high that the next music director will further bolster CMF's reputation.
"We'll grow with whomever is chosen -- just as we did with Michael," search committee member and former Festival executive director Caryl Kassoy says .
Soon after Christie announced his departure at the end of last summer, the CMF board put together a committee of eight community members and musicians and began sifting through the stack of responses to the general call for applicants.
The search committee whittled the list down to 30 applicants, then to seven -- and finally to three: William Boughton, Carlos Miguel Prieto and Jean-Marie Zeitouni (see profiles below).
There's hardly a household name among that trio. But then Christie was a fresh-faced, 24-year-old unknown when he took the reins in 2000.
During his tenure, Christie helped double attendance and revenue at CMF, and has since gone on to hold music directorships around the U.S. and as far off as Australia.
Name recognition may not be a factor in the final decision. But the Festival's board will explore numerous elements as they make their selection.
"The search committee will meet a ton during the summer," search committee member Ted Lupberger says. "We'll have lunch with the candidates. We want to convey to them how it's been done here -- and then ask them what they might want to do differently."
Kassoy says she'll look at where the conductors have worked and what kind of connections they've established with artist friends who might be lured to perform at CMF.
Those artist connections play a large role in the orchestra world.
Consider, for example, the leadership change at the Strings Music Festival, Steamboat Springs' summer event, which earlier this year announced the successor to longtime music director Andres Cardenes.
Michael Sachs, principal trumpet with the Cleveland Orchestra, will take over next summer.
While CMF's music director search involves audience input  -- the Festival is inviting audience members to offer feedback on the three finalists' "audition" concerts this summer -- Sachs' appointment comes as the result of a search that was made, in effect, behind closed doors.
"Michael is a friend of one of our board members," Strings Music Festival executive director Kay Clagett says. Clagett says that Sachs' wife, famed harpist Yolanda Kondonassis, had appeared at the Festival in years past. "Michael became aware of the opening. In some cases like this, people just know."
Board members considered a few other applicants. But Sachs pretty much had the job locked down from the start, Clagett admits. The whole process, then, was completed without any publicity.
Meanwhile, the CMF's very public search will unfold in the coming weeks. Those entrusted with making a final recommendation to the board will focus on two major priorities, Lupberger says.
"First, of course, is their conductorship, their musicianship," Lupberger says. "But then, we'll observe how dynamic they are, how they interact with the festival's musicians, with the executive director and staff, and how they connect with audiences."
Kassoy acknowledges that the absence of Christie's steady, comforting presence will likely mean a dip in interest from wait-and-see subscribers and supporters.
"There was a drop in ticket sales the last time, when we had the four candidates," Kassoy says of the CMF's last music director "auditioning" process in 1999.
"But we believe there should be a lot of excitement about these three conductors. After all, our audiences are a part of the selection process."
As in the CMF's previous search, survey cards and an online survey will be available for any concert-goers who wish to chime in. Opinions will also be solicited from orchestra musicians.
But the final choice will be left up to the Festival's board of directors.
Normally, CMF's executive director would play a central role in the process. That crucial position was filled last fall, but became unexpectedly vacant early in the year.
David Pratt, the man chosen to succeed retiring executive director Catherine Underhill, shocked the Festival when he changed his mind and decided to remain as head of the Savannah Philharmonic in Georgia.
Order was restored earlier this month, when Chicago-based orchestra administrator Andrew Bradford was named executive director.
"I'm relocating with my wife at the end of July, but I'm already getting involved," Bradford says.
So, how does his late arrival affect the search?
Bradford's tenure starts in August, though he'll be on hand for concerts involving each of the music director finalists during July.
Bradford will be only one voice in the selection process, though he'll have "a strong say," Lupberger says.
"These guys are pretty impressive," Lupberger says of the finalists. "Of course, the fear is that, if we choose a rising star, they'll leave you after two years. But my gut feeling is that any one of these three will be great."
A decision is promised by the end of this summer. The new music director is scheduled to begin his tenure in 2015.
A look at the CMF's music director finalists
Conducting on July 6, 10 and 11
Born in England to a musical family, Boughton studied at the New England Conservatory and Prague Academy. The conductor formed the English Symphony in 1980. In the early 2000s, he conducted orchestras and opera productions around Europe, before being named music director of the New Haven Symphony in 2007. Boughton lives in Connecticut with his wife and two children.
Conducting on July 17, 18 and 20
A native of Mexico, Prieto has served as music director of the Orquestra Sinfonica Nacional de Mexico since 2007. The conductor was named music director of the New Orleans-based Louisiana Philharmonic in 2004. Prieto co-founded the Youth Orchestra of the Americas with Gustavo Dudamel in 2002, and became its music director in 2011.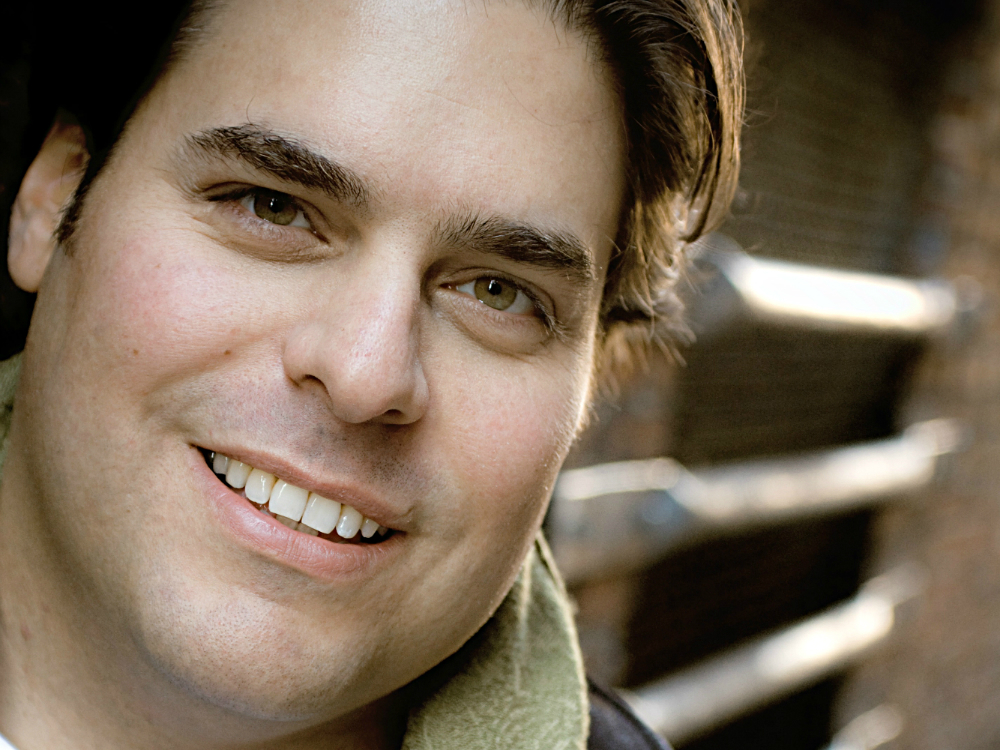 Conducting Aug. 3, 7 and 8
A French-Canadian, whose father is Egyptian, Zeitouni recently announced his departure from the Columbus Symphony after four seasons. Zeitouni has been music director of I Musici de Montreal since 2011, and has had a long relationship with Montreal's Les Violins du Roy. In addition to numerous orchestral engagements, Zeitouni has conducted opera in several North American opera houses.
---
Marc Shulgold is a freelance writer, teacher and lecturer. He was previously the longtime music and dance writer at the Rocky Mountain News.
You care.
You want to know what is really going on these days, especially in Colorado. We can help you keep up.  The Lookout is a free, daily email newsletter with news and happenings from all over Colorado. Sign up here and we will see you in the morning!