Five Questions: Stories on Stage's Anthony Powell swaps short fiction for poetry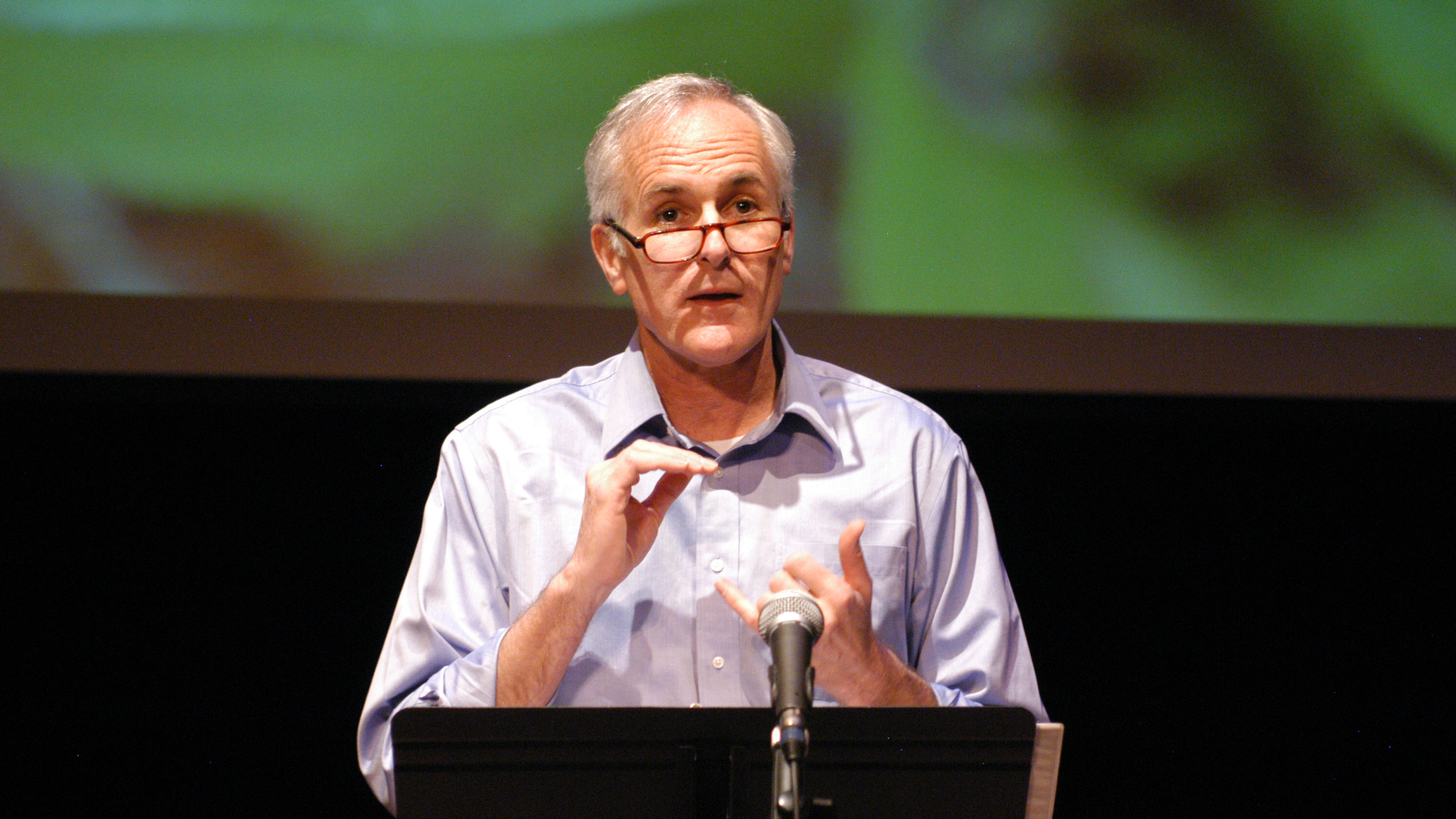 "Have music stand, will travel"  is the mantra of Stories on Stage. That's meant to capture the pared-down performance style of the nonprofit Denver performing arts organization.
Stories on Stage typically presents three to four short pieces of fiction read by professional Colorado actors in front of a live audience. The format is simple, with minimal lighting and no costumes or sets -- just an actor, music stand and the words. 
Towards the end of 2014, artistic director Anthony Powell says he started to play with weaving poetry into shows. He found the genre lent itself well to live performance. It was Gunnison poet David J. Rothman who suggested that Powell devote an entire evening to verse, particularly narrative poetry.
The culmination of this conversation is this Saturday's "Every Stanza Tells a Story" event at the Su Teatro Cultural and Performing Arts Center in Denver.
"Every Stanza Tells a Story" features Denver actors Sam Gregory, Anne Penner and John Arp performing dramatic readings of narrative works by established poets, including Rothman, Dana Gioia, B.H. Fairchild and Kat Daniels.
Following Saturday's matinee, Colorado's poet laureate, Joseph Hutchinson, will lead a talk-back. 
Powell says some people are leery of the word "poetry," fearful the content might be difficult to understand or hard to get into.
"We think of it more as being lyrical and internal, about images rather than real-time events," Powell says. "But narrative poetry is just plain great storytelling with the added dimension of super-vibrant language. It can and does speak to us in a very meaningful way."
Powell spoke with CPR about this weekend's performances.
CPR: What makes narrative poetry different from other forms of poetry?
Anthony Powell: Put really simply, narrative poems are short stories in verse, with a compelling plot line that has a beginning, middle and end. Many modern poems confine themselves to short, lyric passages, while narrative poetry harkens back to the kind of storytelling we associate with Homer and Shakespeare.   
CPR: Typically, Stories on Stage curates short stories for its productions. Why create a performance around narrative poetry?
Anthony Powell: After one of our shows last season, I was introduced to a local poet named David Rothman. We started talking about how narrative poetry has been enjoying a big revival lately. I confessed my ignorance of the genre and David suggested a number of different authors he thought I would enjoy, and whose poems might be playable onstage. And so began my process of discovery. 
CPR: Tell me about one of the poems being performed. 
Anthony Powell: The poems we've chosen for this show run the gamut as far as tone goes. There's wild humor, serious political thought, heartfelt emotion, and even a sexy ghost story. But the most unusual is probably Virginia-based poet Kate Daniels' very moving piece, "The Testimony of Simone Weil." It's an imagined spiritual autobiography of the great mid-20th century French author and has a decidedly feminist slant. The poem operates in several different styles and contains a wry sense of humor that really drew me in.      
CPR: Looking at this intersection of poetry and performance, how does one lend itself to the other? What advantages might poetry have versus a standard script in a live performance setting?
Anthony Powell: Good poetry almost begs to be performed live, since its heightened language and use of metaphor play to the ear as much or more than to the eye. Think back to Homer's "The Iliad" and "The Odyssey." These narrative poems come from the oral tradition and Homer designed them to be heard by an audience, not read on the page. Performing poetry requires actors to take it up a notch, emotionally and intellectually. More naturalistic writing creates certain audience expectations in terms of a 'realistic' performance style. But poetry lends itself to bigger, bolder acting choices. The poetic form really allows performers to fly.    
CPR: Any aspirations to do more poetry-based performances in the future?
Anthony Powell: Absolutely. There's a wealth of material out there, and most actors love the challenge of working with verse.
Click the audio above to hear Denver actress Anne Penner perform poet Kate Daniels' "The Testimony of Simone Weil." The piece gives voice to the radical French political philosopher Simone Weil.
You care.
You want to know what is really going on these days, especially in Colorado. We can help you keep up.  The Lookout is a free, daily email newsletter with news and happenings from all over Colorado. Sign up here and we will see you in the morning!