Weekend catch-up: A teen tackles poverty, and six other stories you may have missed
Grit is the 'biggest tool' for a better life
(Photo: For CPR/Kevin Moloney) For many kids growing up in poverty it's hard to understand life outside their world. But Chaunsae Dyson had his eyes opened through a program called Project Voyce, which he joined when he was at Manual High School. It's an organization that helps youth communicate with teachers, advocate for themselves in schools and find their voice. "They said I had a big heart, and I didn't know that," Chaunsae says. Project Voyce staff taught him to channel his anger, to think before he speaks, and they taught him grit. More here. 
A fight over contraception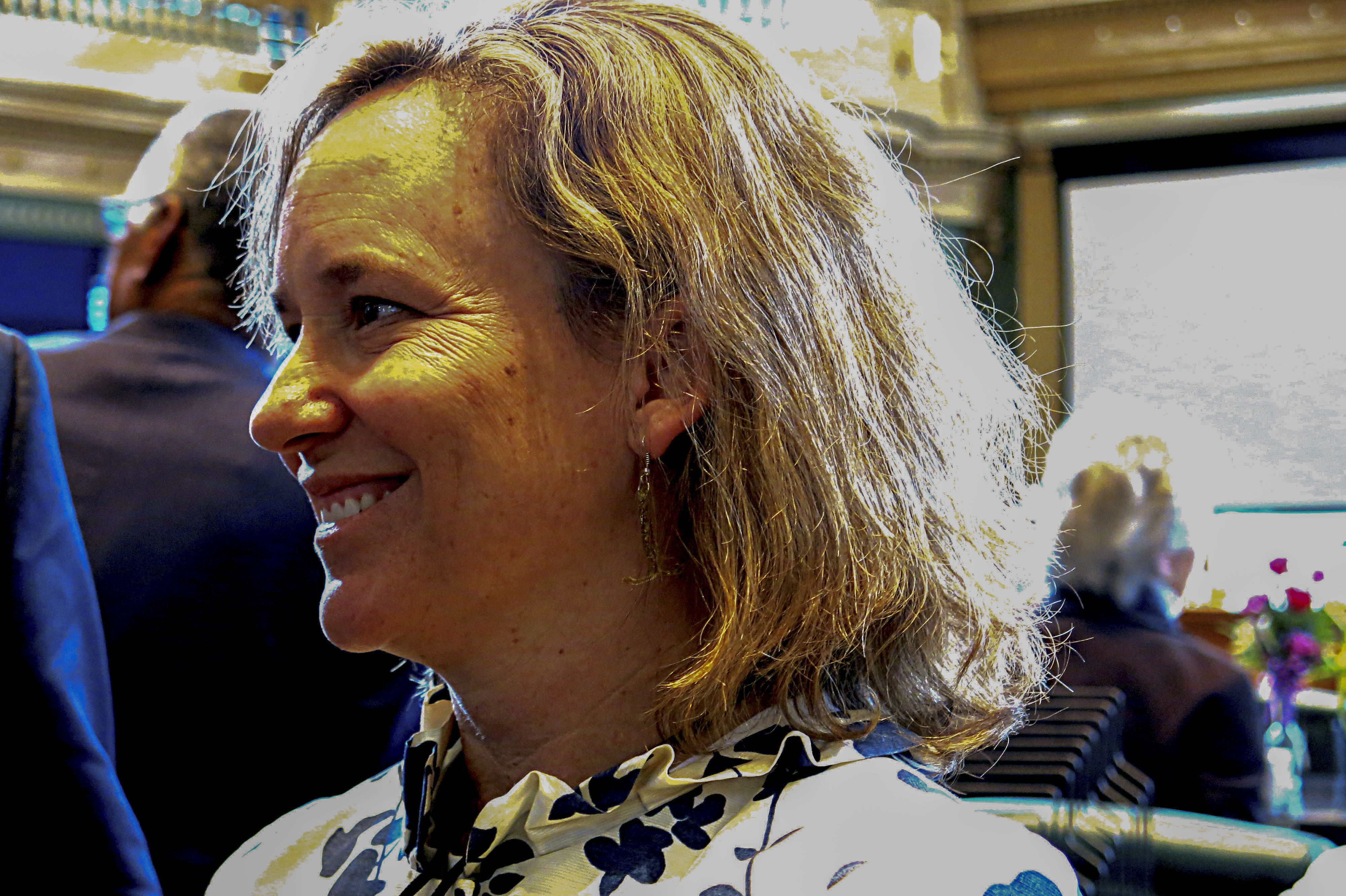 'Racing Extinction'
Louie Psihoyos' new film, "Racing Extinction." The Boulder filmmaker's new work debuted at the Sundance Film Festival in Utah, and will screen three more sold-out shows before the festival ends this weekend. Dr. Stuart Pimm, a conservation ecologist at Duke University, one of several scientists featured in the documentary, says, "Each year, about one in a million species should expire naturally. In the next few decades, we'll be driving species to extinction about a 1,000 times faster." More here.
Worrying heroin trend
Nationally, fatal heroin overdoses have risen again, this time by 39 percent from 2012 to 2013, according to the Centers for Disease Control and Prevention. Colorado is no exception to the trend. The number of heroin overdose deaths here rose from 91 people in 2012 to 118 people in 2013, according to the Colorado Department of Public Health and Environment. It's all part of an opioid epidemic in which very strong prescription painkillers -- Percocet, Oxycontin, Vicodin and other medications-- are being abused. And as the country tightens access to pain pills, some are turning to heroin. More here.
The Queen of Pain
When your nickname is "The Queen of Pain," you probably have some good stories, and Rebecca Rusch, who's won Colorado's Leadville 100 mountain bike race four times, proves that's true in her new memoir, "Rusch to Glory." She tells Colorado Matters that she got the nickname from her peers during her adventure survival racing days. Rusch competed on multi-day races all around the world, and in the book she describes the pain she endured as she moved from transitioned trekking, rock climbing, biking, swimming -- and sleeping just an hour a night. More here.
All income growth in Colo. goes to 1 percent 
Though the Great Recession hurt everyone's pocketbooks, new research says the ensuing recovery has largely benefited the top 1 percent of earners in Colorado. In fact, Colorado was one of 17 states where all income growth from 2009 to 2012 went to the top 1 percent. That's according to new research published Monday from the Economic Policy Institute, a Washington, D.C.-based think tank that focuses on low- and middle-income American households. More here.
Hickelooper's goals for the arts
According to a new federal government survey by the National Endowment for the Arts, Coloradans visit more theaters, concert halls and museums than the residents of any other state. But arts organizations will have to compete with key issues like education, housing and energy if they want to get the attention of the state Legislature this session. CPR's arts editor Chloe Veltman spoke with Colorado Gov. John Hickenlooper about how he plans to maintain the state's cultural momentum as he begins his second term. More here.
You care.
You want to know what is really going on these days, especially in Colorado. We can help you keep up.  The Lookout is a free, daily email newsletter with news and happenings from all over Colorado. Sign up here and we will see you in the morning!