Immigration stories inspire songs by members of DeVotchKa, Ozomatli
Shawn King of the Colorado band DeVotchKa calls his latest musical effort a bilingual mixtape.
The name "Los Dreamers" references the term used for immigrants brought illegally to the United States as children. The self-titled album is available Thursday.
It pulls from a range of guests -- like members of indie rock band Clap Your Hands Say Yeah and hip hop act The Pharcyde -- to explore themes of immigration and American identity.
"There's so much that's happened in recent years, stories about immigration and really heartfelt, emotional tales," King says.
Real immigration experiences inspired some of the lyrics. Aurora resident Alejandra Cardona Lamas' story is depicted in the song "Alejandra" by Los Dreamers.
The 21-year-old Aurora theater shooting victim "came out" as an undocumented immigrant as a result of the 2012 tragedy after receiving temporary legal status via a U visa, granted to victims of certain crimes who help law enforcement with their criminal investigations.
"It feels pretty special to know her story and then to actually meet her after we worked on the song," King says.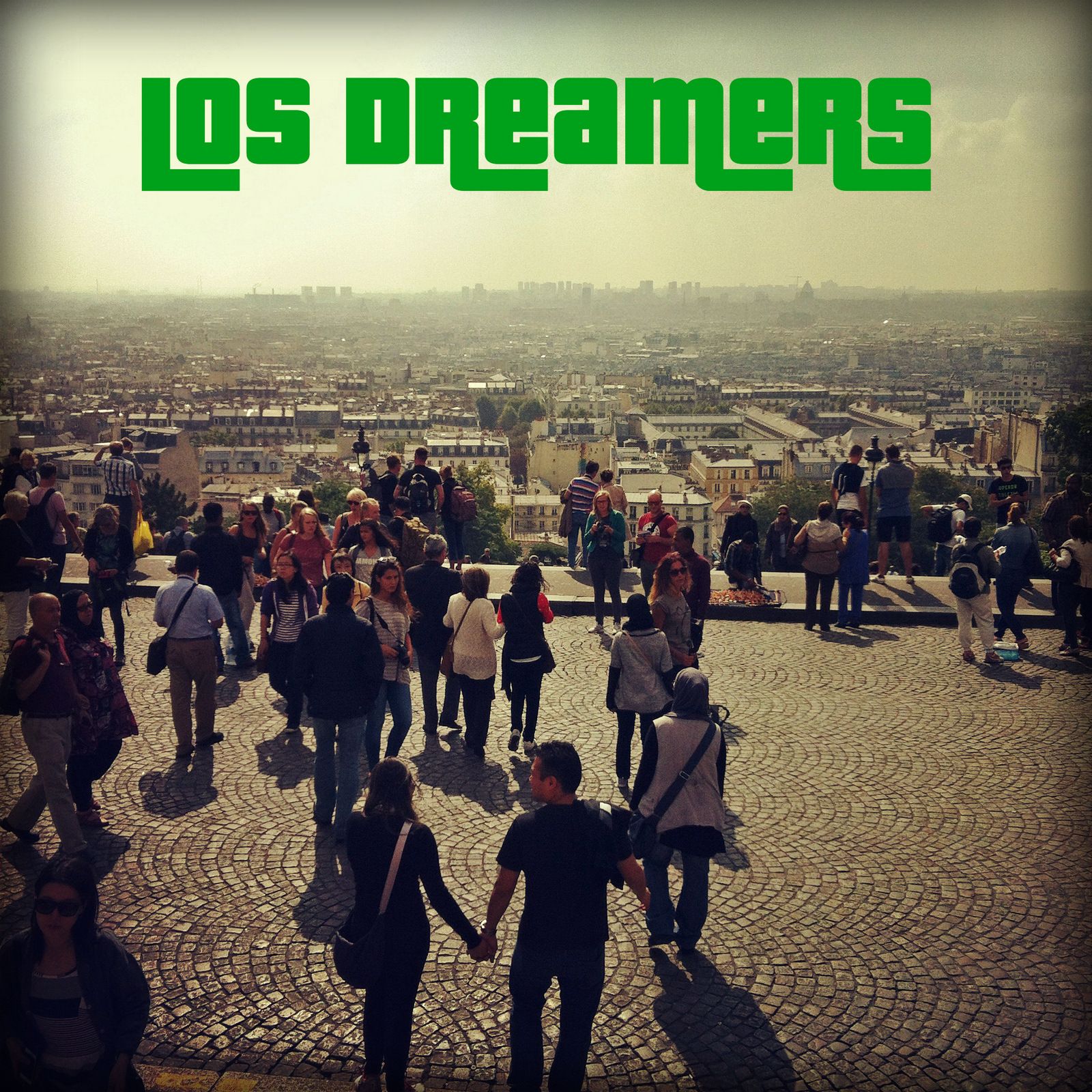 Two years ago, King turned to one musician in particular to help lift this project off the ground: Raul Pacheco, who plays guitar and sings in the Los Angeles-based, Grammy-winning band Ozomatli.
"Here is somebody who is outspoken about immigration reform, so I gave him a call," King says.
Initially, the pair created the music for a stage production called "Dreaming Sin Fronteras." They co-produced and co-wrote the original score and coordinated a group of collaborators, including Ceci Bastida of Mexican punk band Tijuana No! and Money Mark, who's written and performed with The Beastie Boys and Beck.
After all the pieces fell together, the musicians realized the potential to put out a full album independently. The effort also granted them the opportunity to take on new roles. King, who drums in DeVotchKa, plays bass on the record and Pacheco handled more engineering duties in the studio.
"What's refreshing for us is that it's music that has a purpose," Pacheco says. "All those things actually keep it exciting."
Listen to the first song the musicians worked on together below.
King and Pacheco spoke with CPR News about their collaboration. Here are highlights from the conversation.
Pacheco on the optimistic sound behind the music
"One of the things we noticed about stories about immigrants is there's this, 'Oh poor me, the immigrant.' We're very tired of that because it's a very incomplete part of the story. Most immigrants are full of courage. We don't think people want to leave their home for anything but achieving something that's better. And when you're having to make that choice, we feel there's something human about that that people don't see."
King on the decision to self-release 'Los Dreamers'
"It's an example of how coming from bands that have a structure and a lot of years behind them and teams and agents and business managers, I think it was time to just free up from all of that and say, 'OK, we're just going to decide how to do these things on our own.' So it feels really free."
Pacheco's response to the opinion that politics has no place in music
"I totally disagree. Is popularity just to promote Gucci, Coca-Cola or your Nike shoes? There's politics behind all that too. We made a decision a long time ago that we're going to raise our voice and speak a message because we feel it's important."
You care.
You want to know what is really going on these days, especially in Colorado. We can help you keep up.  The Lookout is a free, daily email newsletter with news and happenings from all over Colorado. Sign up here and we will see you in the morning!