Aurora Theater Shooting Defense Pleads For Mercy In Death Penalty Decision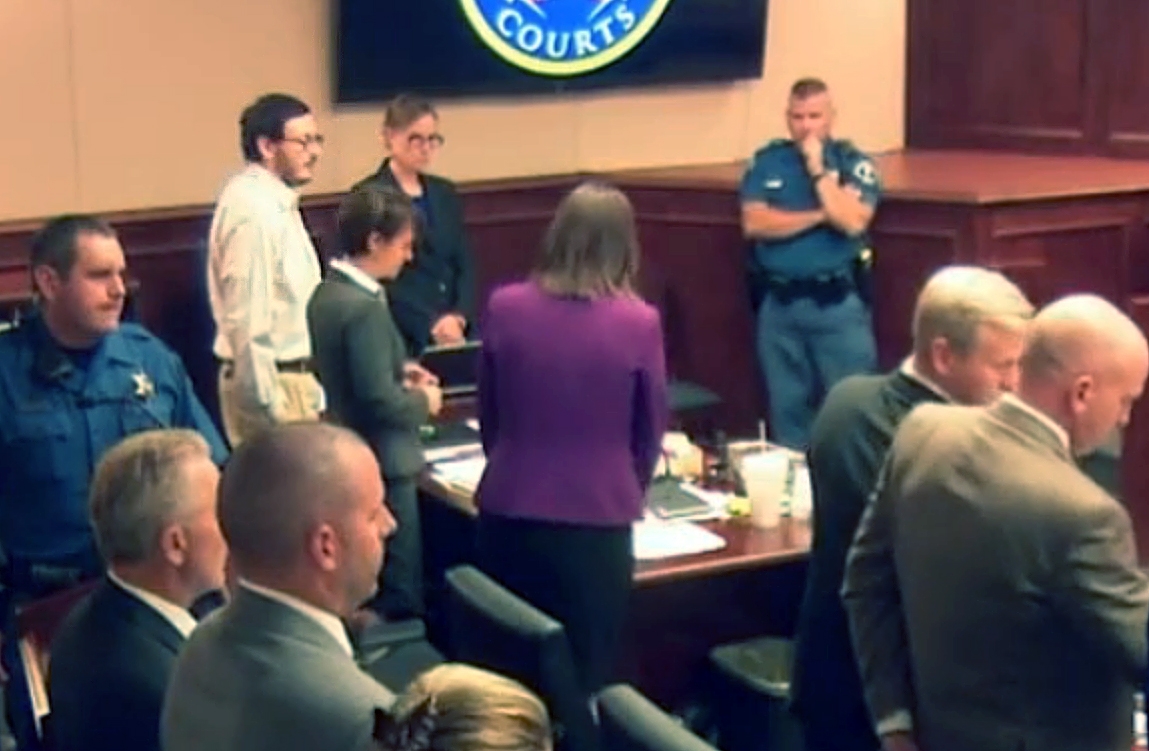 Jurors in the Aurora theater shooting trial are learning more about the upbringing of the gunman. The defense is trying to humanize James Holmes so the jury spares his life for killing 12 people at a midnight movie premiere 3 years ago.
Earlier in the day, jurors found Holmes eligible for the death penalty as part of the sentencing phase. Then his attorneys delivered a short opening statement before calling character witnesses.
"Now we are not going to ask you to forgive Mr. Holmes, but we are going to ask for your compassion and your understanding," public defender Rebbecca Higgs told the jury. "We're going to ask for your mercy." 
Higgs said because jurors are responsible Holmes' life, they ought to know everything they can about that life. "What you will hear more about is that but for his mental illness, this would never have occurred," she said.
District Attorney George Brauchler reminded jurors to think of the aggravating factors that made Holmes eligible for death -- like killing in an unnecessarily torturous way. 
"And in the end you'll be asked whether or not that outweighs the horror of the aggravators you found, and it will not," he said. 
One of Holmes' teachers at Westview High School in San Diego testified that he remembers Holmes as quiet and withdrawn.
Thomas Oliver told jurors that the boy he knew as "Jimmy" was "kind of hard to get to know." Oliver says Holmes "was pretty invisible."
Asked by defense attorney Tamara Brady if Holmes seemed like a happy teenager, Oliver said not to his recollection.
A woman who worked at his elementary school in Monterey County, California, says Holmes was a smart and well-liked child.
 
"He was a normal kid. He was very popular, very bright," Suzanne Diaz told jurors. "Kids always liked to play with him. He was very good in sports."
His high school cross-country coach says she was concerned Holmes might have had a learning disability because he would not interact with her. She added that Holmes seemed uncomfortable speaking with her. 
Godwin testified that other students told her not to worry about him because he was smart.
 
Godwin says Holmes always kept his head down and rarely interacted with fellow runners. She described him as "kind of a shadow figure."
"Eyes down, head down, basically 'I can see you but please don't talk to me,'" Lori Godwin said of Holmes. 
 
She remembered being stern with him because he didn't want to join the team for a group photo and said "he was part of us, but not part of us."
This phase of sentencing is expected to take about a week.
The Associated Press contributed to this story.
You care.
You want to know what is really going on these days, especially in Colorado. We can help you keep up.  The Lookout is a free, daily email newsletter with news and happenings from all over Colorado. Sign up here and we will see you in the morning!