Snowstorm A Timely Gift For Colorado Ski Areas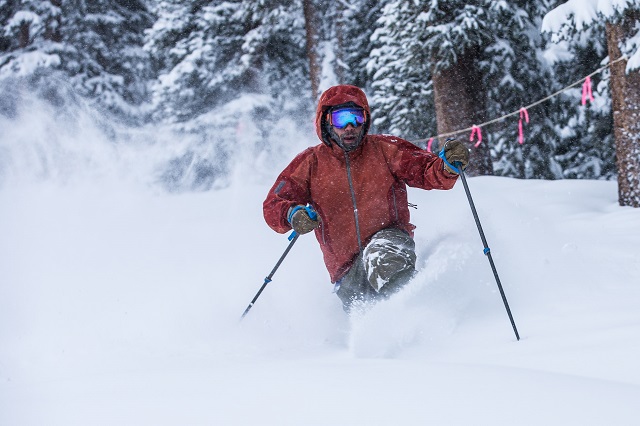 The Denver Post reports Colorado Ski Country USA spokeswoman Jennifer Rudolph says Christmas bookings are already filling up and that Tuesday's storm will only boost the number of ski visitors.
Keystone Resort received 9 inches of fresh snow from late Monday into early Tuesday, bringing their snowfall total for the season over 100 inches.
Other ski areas in the state, like Wolf Creek Ski Areas in southwest Colorado, have reported as much as 15 inches of snow.
As snowfall continues, forecasters are reporting considerable avalanche danger across the Western Slope and Front Range mountains.
The Colorado Avalanche Information Center is warning people to be cautious when choosing routes along the mountains.
Our lives have changed ...
CPR will not compromise in serving you and our community. Vital news and essential music are made possible by member support.
Donate