Judge: Admitted Planned Parenthood Shooter Not Competent To Stand Trial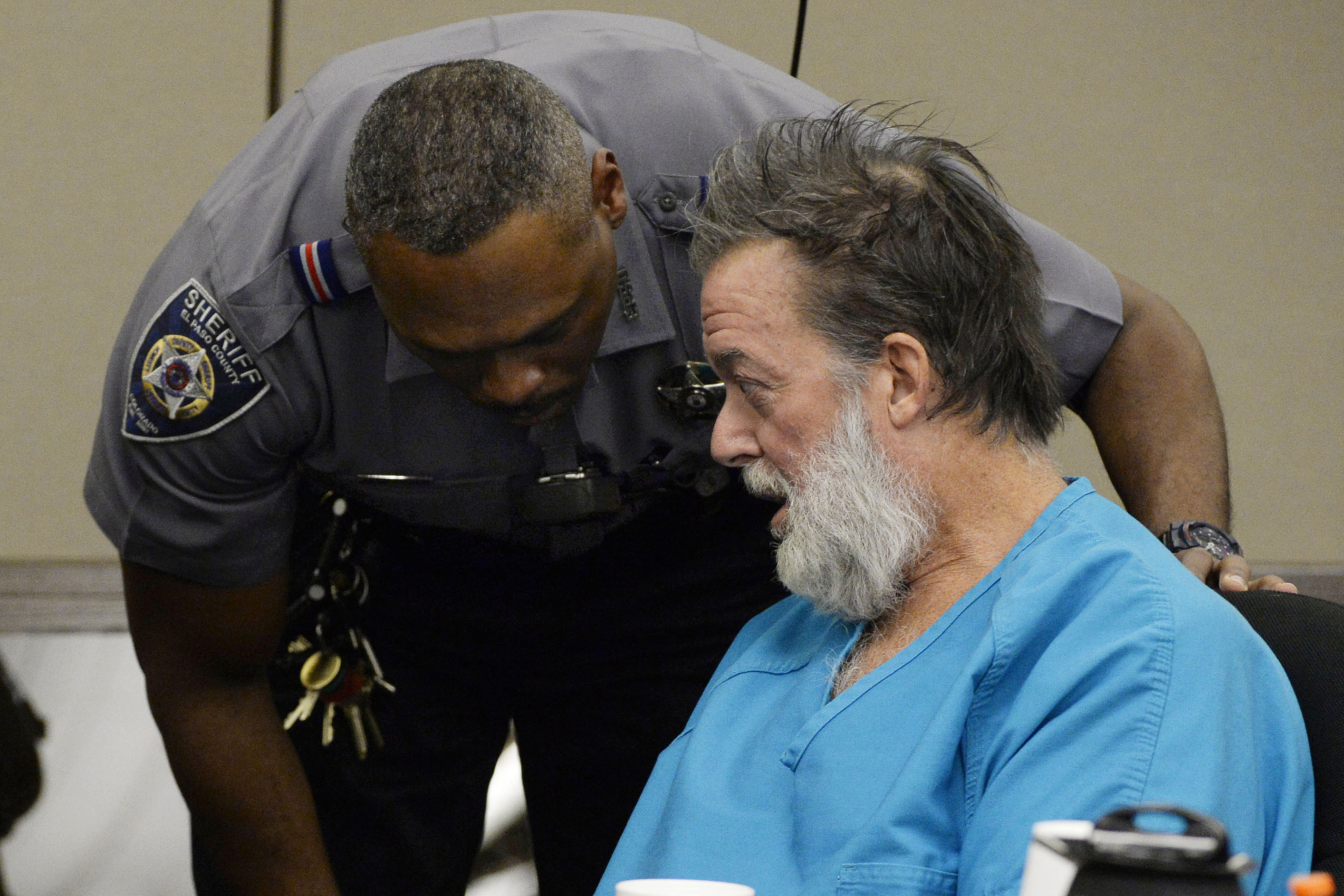 Robert Dear, the admitted gunman in last year's Planned Parenthood shooting in Colorado Springs, has been ruled incompetent to stand trial.
The ruling Wednesday by Judge Gilbert Martinez puts the case against 57-year-old Dear on hold until his mental competency can be restored through treatment. The case will resume when he's found to be capable of understanding the court proceedings and assist in his defense.
Dear is charged with 179 counts stemming from the Nov. 27 shooting, in which three people were killed and nine others were injured. 
In court, Dear has declared himself a "warrior for the babies" and said he's guilty. As Dear was led out of court Wednesday, he called the judge a "filthy animal" and "prejudiced."
Earlier, he mocked the judge when Martinez stumbled reading the order into record. "Learn how to read," Dear blurted out.
The judge has committed Dear to the state mental hospital in Pueblo indefinitely.  The doctors there will attempt to treat his mental illness.  If he responds to that treatment, Dear could eventually stand trial for the killings last year.
The psychologists who evaluated Dear for competency said his delusional disorder affects his ability to aid his own defense.  Dear believes his public defender is only out for publicity, and is working in concert with the federal government to silence him about supposed atrocities he witnessed at the clinic, which provides abortions.  
Even though state psychologists agreed that Dear was not competent to stand trial, the hearing took place because District Attorney Dan May challenged the doctors' report, including the sparse notes kept by one of the psychologists. He argued that the doctors were biased in favor of the defense and that they didn't follow up with Dear on key points, like the various conflicts he has with his defense team.
One of the state psychologists who examined Dear, and has done 1,600 competency evaluations, told the court this was not a close call:  Dear has harbored delusions about the FBI persecuting him for more than 20 years.
Dear believes the federal government's interest in him started with remarks he made to a radio call-in show after the FBI's raid on the Branch Davidian compound in Waco, Texas. He believes that ever since then the FBI has been watching him, breaking into his home, cutting holes in his clothes, and secretly broadcasting programs into his truck's radio.  And he believes everyone is in on the conspiracy – including the jail where he's housed.  Dear drank toilet water during his confinement, apparently because he thought the jail was poisoning him.
Judge Martinez wants a written report from the state mental hospital by August, where he is ordered to undergo competency restoration. However, during his hearings Dear has often blurted out in court that he won't accept being drugged.  He feels that's part of the conspiracy to shut him up.  So it's unclear if there will ever be a trial in this case.  
 If doctors are able to treat Dear's delusions, and he can aid his defense, he could still face trial sometime in the future.
You care.
You want to know what is really going on these days, especially in Colorado. We can help you keep up.  The Lookout is a free, daily email newsletter with news and happenings from all over Colorado. Sign up here and we will see you in the morning!