State Capitol Sexual Harassment: Leaders Take First Steps Toward Cultural Change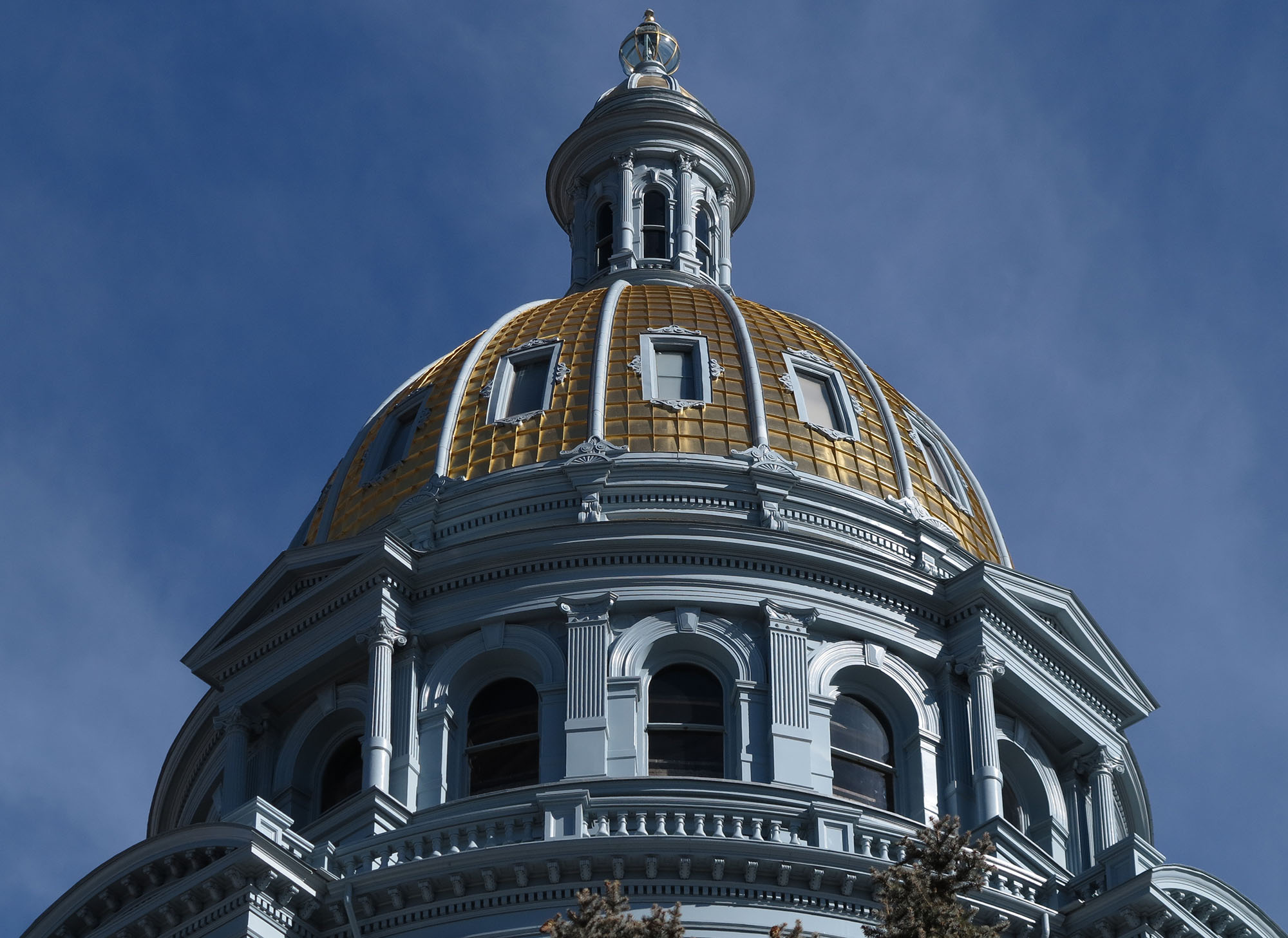 Sexual harassment policies at the state Capitol are getting an overhaul. On Friday, the Executive Committee approved a set of changes to how the legislature will handle complaints of sexual misconduct going forward.
"This is not a partisan issue," said House Speaker Crisanta Duran, the vice chairwoman of the committee. "The actions we took today are meaningful steps."
Over the last month, formal complaints have been filed against two Democratic representatives and two Republican senators.  All those lawmakers are men. All have denied the allegations.
The most dramatic accusations are against Democratic Rep. Steve Lebsock. KUNC reported that nine people including lawmakers, lobbyists and staffers said Lebsock acted in sexually inappropriate ways.
Lebsock has refused to resign despite calls for his resignation from his colleagues. On Thursday, Lebsock released the results of a polygraph test that he said exonerates him. Democratic Rep. Matt Gray has said he will introduce a motion to remove Lebsock from office, once the legislature reconvenes and if a ongoing investigation proves allegations against him. 
"The legislature must be a place where everyone is treated with respect and everyone feels safe," Duran said Friday. But she also cautioned that cautioned that lawmakers can't just change how it formally deal with this problem. It also has to address a culture that allowed sexual misconduct.  
Along with Duran, the Executive Committee is chaired by Senate President Kevin Grantham. Its other members are Senate Majority Leader Chris Holbert, Senate Minority Leader Lucia Guzman and House Minority Leader Patrick Neville.
They voted in favor of three separate motions:
Hire an independent human resources professional for the Capitol who can look into claims of sexual misconduct. Such complaints are now often handled by legislative leadership. 
Hire an independent expert to review their sexual harassment policy. It should result in advice for best practices based on feedback from victims' advocates, lawmakers, staff, aides and interns.
Put together a sexual harassment prevention training program to be taught annually, rather than once every two years. The course should be one of the first items of business for lawmakers when they come back to the Capitol for the next session, which starts Jan. 10.
Throughout the meeting, committee members expressed concern about the culture at the Capitol. Beside changing policy, Speaker Duran called on everyone in the building, from lobbyists to journalists to lawmakers, to think about their interactions.
"This is a  first step because we are looking at a policy that has been in place for a long time," Grantham said separately. "We want independent folks to come from the outside and tell us 'Here's where you can bolster it. Here's where you can make it better.'"  
The meeting was open, but the committee did not take comments or questions form the public. But during the proceedings, an attorney, Alan Kennedy-Schaefer, interrupted Republican Senate President Grantham and called for a public moment where victims could be heard. Right now, formal complaints against lawmakers are private.
"I think that's wrong," Kennedy-Schaefer said. "I think victims and the public and the media have a right to know how many complaints have been made against our representatives and senators and what the outcomes of those complaints have been."
Kennedy-Schaefer hopes to force the public release of that information. 
You care.
You want to know what is really going on these days, especially in Colorado. We can help you keep up.  The Lookout is a free, daily email newsletter with news and happenings from all over Colorado. Sign up here and we will see you in the morning!