To Help Teachers Buy A Home, This Denver Charter Is Taking A Page From California
Denver's rocketing housing prices have made it the second least affordable city in the country for teachers. Based on average salaries, only about one percent of teachers here can afford to buy a home.
"We talk to teachers every day, who, their primary concern is the rising cost of housing in the city," says Jared Montgomery, a manager with the Denver School of Science and Technology, a network of public charter schools.   
A San Francisco-based company called Landed, a self-styled "social mission real estate brokerage," has an approach that has helped an estimated 200 California teachers develop a plan to get into a home (25 of which completed purchase of a home) . If it works in a red hot housing market like the Bay Area, it may help DSST teachers, like Denver-native Katelyn Schwartz, follow through on their home buying goals.
A year and a half ago, Schwartz moved back to the booming Mile High City after a decade away. She was shocked by the home prices and the "astronomical rents." The question of how to afford living in the city she teaches in is a daunting one.
A tidal wave lies ahead for DSST and other Denver schools, where teacher salaries are in the $40,00 to $60,000 range. More than 70 percent of DSST teachers are under 35-years-old. Most are single, so sharing rent with roommates can work. Katelyn Schwartz though just got married.
"So that's a big thing we've been thinking about is, 'OK, if we're going to buy a house it can't be a one bedroom condo if we want to have kids,'" she says.
A survey in 2017 found 30 percent of staff wants to buy a home within three to five years. In order to make that happen, DSST launched a pilot project and invited Landed to Denver to speak with their teachers.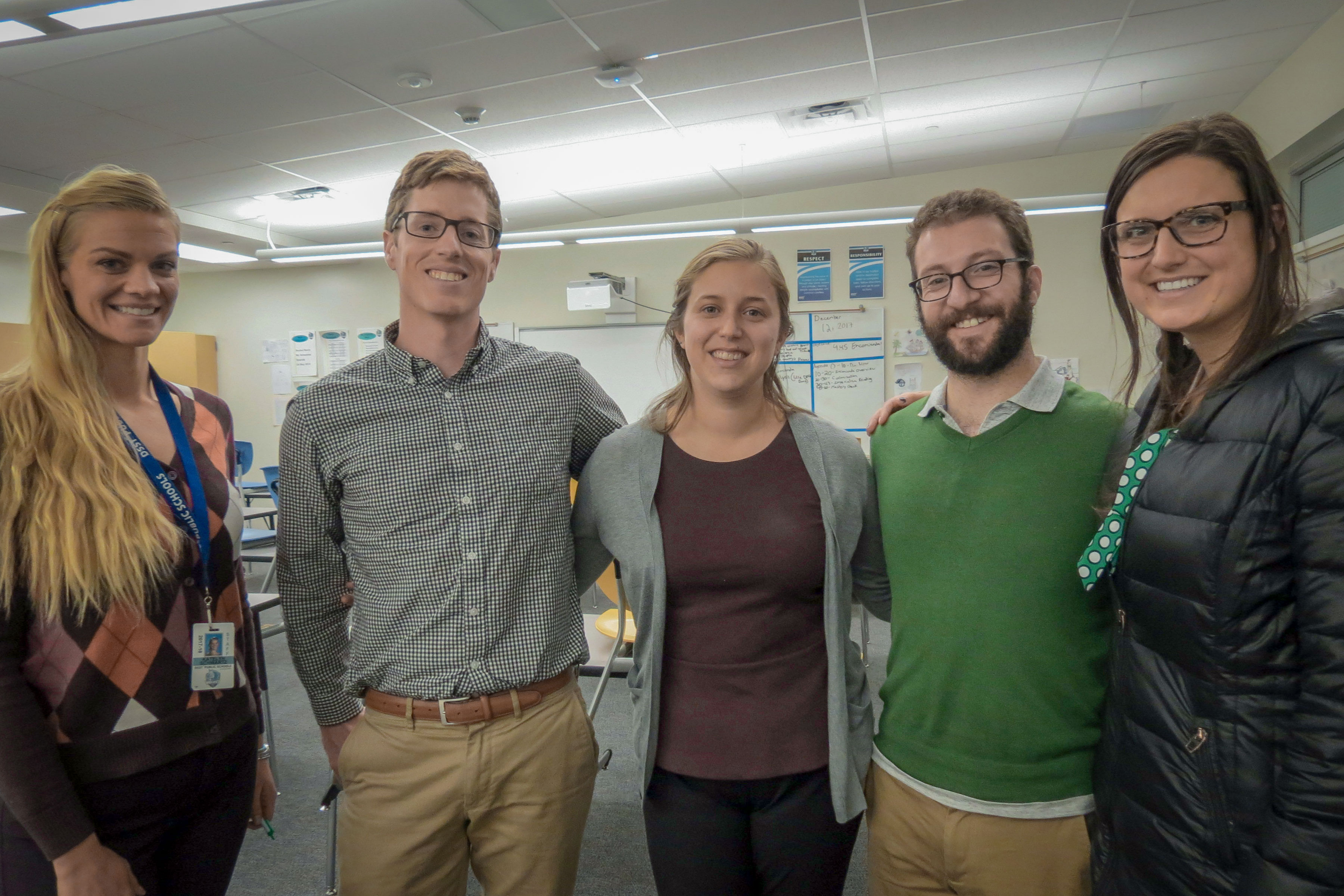 Here's how it works: homebuyers put up 10 percent of the down payment. Landed puts up the other half. The brokerage's share comes from foundation investors, like the Chan Zuckerberg Initiative founded by Facebook's Mark Zuckerberg and his wife Priscilla Chan, who get the money back when the teacher sells the house.
"It is not a loan – it is a shared investment," Landed's Emily Eshman tells the teachers.  
She explains that there are no monthly payments on the down payment support. If the home goes up in value when it's sold or refinanced, Landed gets 25 percent of the appreciation. If the value goes down, Landed assumes 25 percent of the loss.
The big advantage to these educators is that if they can come up with 20 percent of the down payment, there is no mortgage insurance, which saves about $200 to $350 each month says Eshman. A 20 percent down payment also lowers monthly mortgages payments compared to a 10 percent down payment.
DSST officials know the plan won't work for everybody. It's piece of the housing puzzle the school promises to keep chipping away at. The Landed mechanism appeals mainly to those who've managed to save for part of a down payment like dual income couples.
School administrator Kelli Herrick and her fiancé had given up looking for a home, so the pitch from Landed was intriguing. It's also kept her from moving to Cleveland, Ohio, both for family reasons and housing prices that "are so much more affordable" than Denver. The main barrier to her home dreams, she says, was the down payment.
Her fiancé Corey Biechele says when "you hear that, 'oh, now you only have to pay 10 percent,' just more of a psychological weight comes off and maybe this is actually achievable and so it gives [us] the opportunity to relook at a situation."
Teacher Nate Reaven's entire family is in Denver and not being able to afford to live here weighs on him heavily.
"I want to continue to love and appreciate and teach in this community," he says. The Landed plan, "could be really nice math in terms of the next steps in my life."
Landed's Alex Lofton says the three to five year career point for teachers is a key time when many quit, deciding on another career path.
"So that's the crucial time we're trying to help with," he says. "We want to make sure people can stay in the job in education and have the security."
DSST manager Jared Montgomery says it's getting harder to draw teachers to Denver. The same goes for retaining teachers, which makes "[Landed] absolutely a recruiting tool." For him, building relationships with students and their families is a lot easier when a teacher is part of the community fabric.
"Housing prices are going to continue going up and taking this first step is a signal that we are committed to our teachers being able to live in the communities that they work in," he says.
When it comes to the housing crisis it's easy to be pessimistic, says Landed's Alex Lofton, only he's not.
"There are a lot of folks, not just us – government leaders and nonprofit organizations — that really want to see new ideas and new solutions and are working towards them," he says. "And so I think we can be really hopeful that there's just as many people working on the problem as the problem is big."
He's already thinking bigger. If the pilot project to help DSST find a home is successful, he'd like to launch with $5 million to extend the program to all Denver public school teachers.
Editor's Note: This story was updated to clarify the number of people Landed helped develop a plan for purchasing a home and the number that have followed through on the transaction in California.
You care.
You want to know what is really going on these days, especially in Colorado. We can help you keep up.  The Lookout is a free, daily email newsletter with news and happenings from all over Colorado. Sign up here and we will see you in the morning!