'We Make Do': Jails Aren't Always Purpose-Built In Rural Counties Like Saguache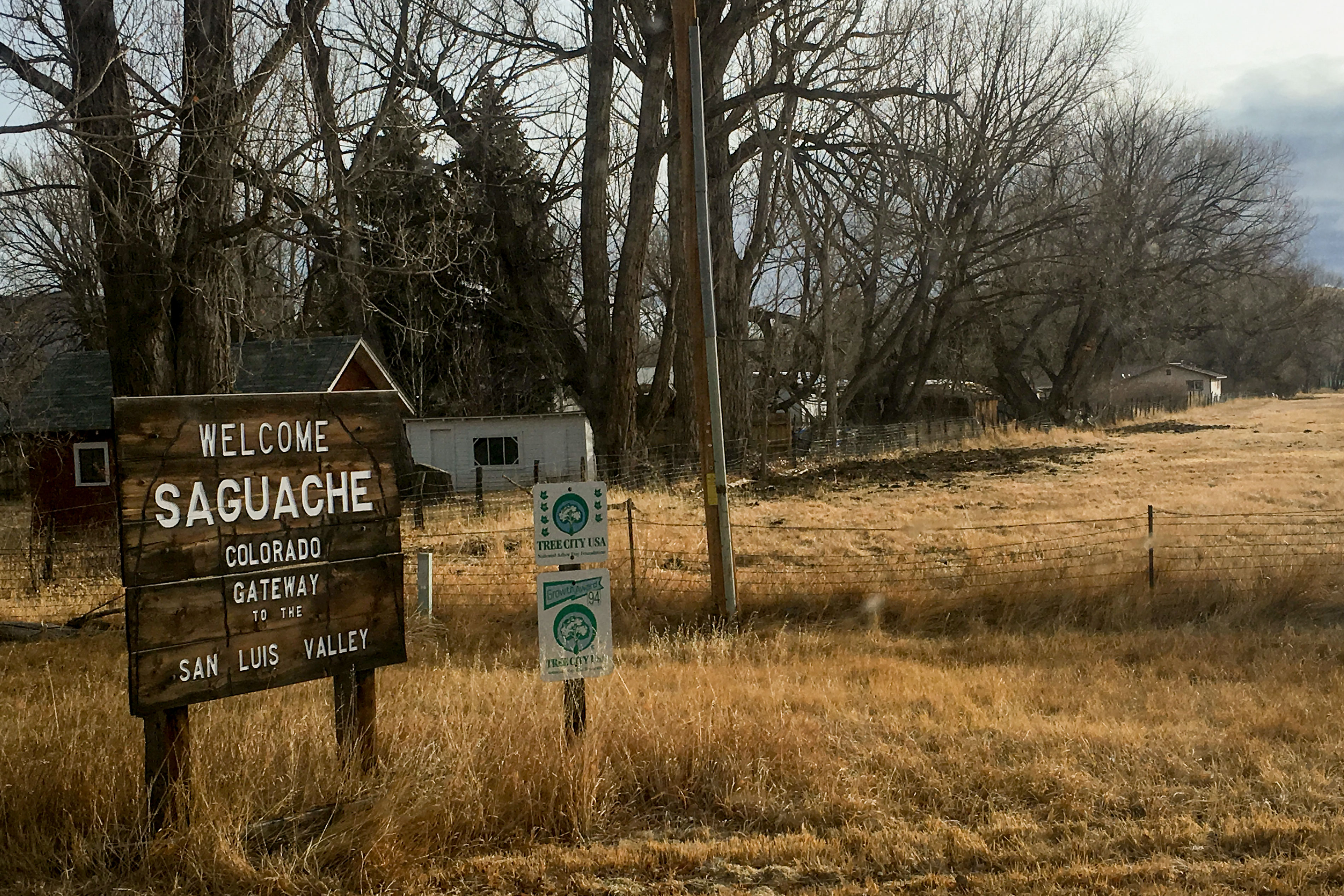 County jails are decrepit and derelict across the state and the solutions to fix them lie in tax increases that voters usually fail to approve.
One of the state's oldest jail facilities is in Saguache County. In fact, it's not a traditional jail building. Here, inmates are actually being held in the sheriff's old house, built in 1957. The cells don't have natural light or fresh air. And the whole place isn't safe — it's easy to pass contraband through the vents to inmates and one inmate escaped last year through an open window.
Inmate exercise is a challenge, first because there's no outdoor recreational space and secondly because the facility is located across the street from Mountain Valley School. When detainees are given some rec time, they're chained together and walked around the school outside of regular hours.
"A couple of bedrooms are now sheriff's offices, storage closets. We make do with what we've got," said Saguache County Capt. Ken Wilson, who runs the jail. "Honestly, we're killing it for what we got."
Saguache County has a small population, estimates say there are just over 6,600 residents. Voters here were asked to approve a sales tax increase in 2016 for a new justice center, but they rejected the measure. Other communities have rejected asks for new jails, too, including Pueblo — twice.
"I think there is a small part of the population that thinks that people deserve the conditions they're in," said Allison Daley, a justice expert at Colorado Counties Inc. "And I think there's also, you'll hear stories on the news about the Martha Stewart jail, where people have televisions, they have iPads and I think sometimes that view gets popularized and people think jails look like that and very, very few people have gone to their jails — that includes elected officials."
The state legislature has looked at sending up to $30 million to county jails to help them rebuild, but the measure quickly lost steam this session.
"There's not money," said Crystal Knight, a Saguache resident and wife of a sheriff's deputy, who has been on a mission to get a new jail. "Down here, we get lost."
Saguache County has a 1 percent sales tax and the sheriff's department is severely underpaid and understaffed. One administrative assistant, who has been there since 1979, only makes $425 a week, though commissioners recently approved a small pay raise for her. The entire county is the size of Rhode Island and Delaware combined and only has four sheriff's deputies, in addition to the sheriff and the undersheriff.
"If you were to go deputy per population, I'm sure we're understaffed," Wilson said. "If you were to go deputy per square miles, we're absolutely understaffed."
Knight fears for the safety of the people working in the jail. Plus she thinks the jail should be moved a little out of town, so it's not so close to the school.
"The cells, they're not very secure. They can probably pick their locks and get out, they've had two escaped inmates," Knight said.
Boulder District Attorney Michael Dougherty heard about the Saguache jail when he made a bid at state attorney general in 2017. Dougherty has been a prosecutor for more than two decades and has been inside some infamous state prisons including New York's Riker's Island and San Quentin in California.
"What I saw at Saguache was absolutely horrific. I've never seen anything like it in my entire career," Dougherty said. "People are able to slip contraband into the vents that allow air into facility to the inmates. And there's no sunlight. And not only is it terrible for the prisoners being housed there, it presents a serious risk for the staff."
Capt. Wilson said he does what he can to make the place hospitable — including cracking windows during the day to let air flow through the walkways between the cells.
"It's literally the least we could do. I mean we could do less, but that's not right," he said. "They have rights and they're, you know, they're people."
More: San Luis Valley Jails Are Challenged Both By The Opioid Crisis And By Detainee Bonds
You care.
You want to know what is really going on these days, especially in Colorado. We can help you keep up.  The Lookout is a free, daily email newsletter with news and happenings from all over Colorado. Sign up here and we will see you in the morning!