Judge Decides There Is Enough Evidence For Thornton Walmart Shooter To Go To Trial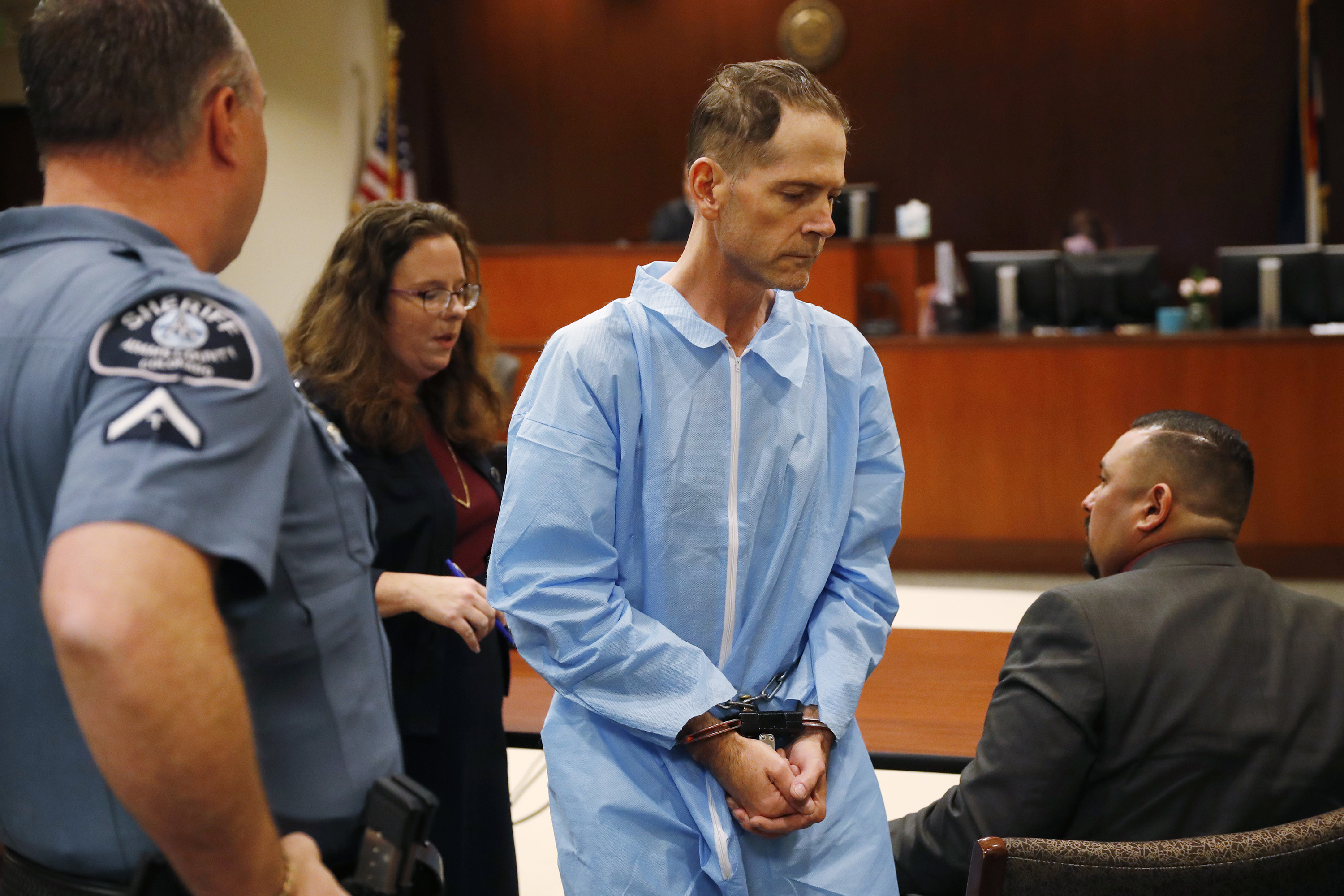 A man charged with killing three people at a crowded suburban Denver Walmart last fall fired seven shots in about 20 seconds near the entrance before walking out without saying anything, the lead investigator said Friday.
Detective Doug Parker testified during a hearing after which District Judge Mark Warner ruled there was enough evidence for Scott Ostrem, 48, to stand trial in the killings. Ostrom won't be asked to enter a plea until Aug. 24.
The handgun Ostrem is believed to have used was not found, although shell casings discovered at the store match those Parker said Ostrem left behind after doing target shooting at a range about four hours before the Nov. 1, 2017, shooting in Thornton.
That would have been after he uncharacteristically left his job as a metal fabricator earlier in the day, according to previous comments from his boss.
Investigators used footage from some of the about 200 cameras inside and outside the store and motor vehicle information to identify Ostrem as the shooter and track him down. The camera footage from various angles along with witness accounts also helped them reconstruct the shooting.
The defense drew attention to conflicting accounts and descriptions of the shooter by shoppers and workers. Some described the shooter as Hispanic. One person said he had red hair and "mean eyes."
Ostrem is white with brown hair. All of the victims were Hispanic, as were many of the people in the store at the time.
Ostrem is charged with killing Pamela Marques, 52, and Victor Vasquez, 26, both from Denver, and Carlos Moreno, 66, of Thornton. He also is charged with 30 counts of attempted first-degree murder over shots fired at others at the store.
You care.
You want to know what is really going on these days, especially in Colorado. We can help you keep up.  The Lookout is a free, daily email newsletter with news and happenings from all over Colorado. Sign up here and we will see you in the morning!