Hickenlooper's Economy Roars, But How Much Of That Is Thanks To Him?
Democratic Gov. John Hickenlooper will leave office in a week, but he's not done with politics — he's toyed with a run for the highest office in the land. There's no doubt that Colorado's strong economy will be a key selling point to voters if he makes a White House run.
The hot hot economy is already an important part of his rhetoric on the TV news circuit.
"Look how great Colorado is," Hickenlooper exclaimed when asked about whether he would run for president on Bloomberg TV in June. "You're the number one economy in the country, and that's a good thing. You know, I love talking about how great Colorado is!"
Job growth during the governor's tenure has been nothing short of incredible. The Great Recession was raging when Hickenlooper took office in January 2011 with an unemployment rate of 8.8 percent. During his two terms, Colorado added 519,562 jobs and the unemployment rate fell to 3.3 percent. Almost every metric of the state economy is top 5 relative to the nation. It is a success story of epic proportions.
But that run raises an important question: Do governors generally have that much of an impact on the economy?
"No," said University of Colorado Denver economist Andrew Friedson with a laugh.
People and companies move here and create jobs for reasons that have nothing to do Hickenlooper, he said. They're here for Denver International Airport, the mountains, the educated workforce and the climate. In summary, Friedson said, "The worst possible story you can tell about him is he lucked into something and stayed out of the way."
When it comes to legacy projects, the kind of thing that leaves a lasting impact on the economy, you have to go back to something a lot of voters may not even realize Hickenlooper was directly responsible for: passing the FasTracks tax to dramatically expand the transit rail system.
In 2004, the then much younger looking Denver Mayor John Hickenlooper filmed a memorable ad that urged a "yes" vote on FasTracks. He never spoke in the ad, it just shows him get on a train and read a paper, like any other 9 to 5 worker.
Friedson, the economist, said if you're looking for the best possible story about Hickenlooper's lasting impact on the economy, "it has to be that he prevented us from getting into this top tier of congestion."
Denver traffic is pretty bad, but Friedson said the Mile High City is much better than other big cities. Mean travel time to work in the Denver Metro is 28.1 minutes, about 13 percent better than Atlanta and 24 percent better than New York, according to Census Bureau surveys. Despite the many problems with the rail system, congestion would certainly be worse without FasTracks and its more than 100 miles of rail and bus rapid transit.
On the flip side, Gov. Hickenlooper failed to pass a transportation tax in the 2018 midterms and leaves office with about $10 billion in backlogged road and bridge projects. There's concern transportation will someday slow the economy, but it hasn't happened yet. It's booming and that's a feather in his cap.
"I think politicians live and die with the economy, and it's probably a little unfair on both sides of that deal," said Henry Sobanet, who was Hickenlooper's budget director.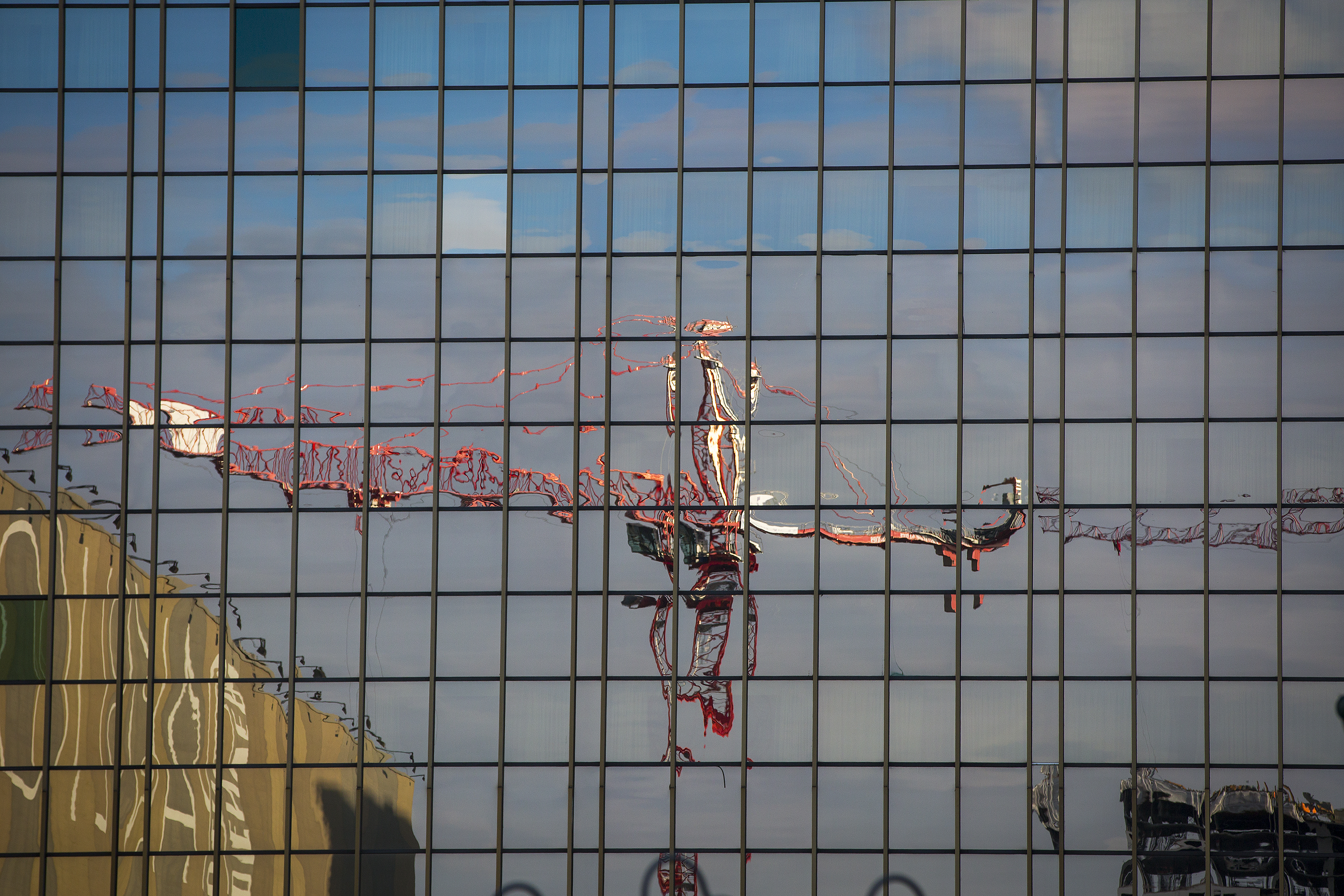 Praising his management in the Great Recession, Sobanet said Hickenlooper "really had to take the reins of state government and the budget" to be both ready for more bad news and for a recovery.
Sobanet admits there aren't a lot of sexy projects that will define his legacy as governor. But Hickenlooper cut some red tape for businesses, helped alter the hospital provider fee which allowed billions of dollars to flow to rural communities.
He also brought big companies to Colorado, "he directly contributed to that, and he made it a priority," Sobanet said.
As mayor, Hickenlooper helped bring Davita, the dialysis company, to Denver. As governor, he convinced Arrow Electronics, another Fortune 500 company, to leave New York for Colorado.
Tom Clark, the retired former head of the Metro Denver Chamber of Commerce said hooking a Fortune 500 company "is the bomb for people in our world." The bigger the company, the more other companies want to cluster around it, amplifying job creation. And Hickenlooper played a key part relocations, like when he charmed Charles Schwab into housing thousands of workers here.
"That was based on a personal relationship that John Hickenlooper made with Chuck," Clark said. "And Chuck liked Colorado, but he mostly liked John Hickenlooper."
While the governor was ambivalent about the hunt for Amazon's HQ2, Colorado did mount a noble effort. The final decision to split for New York and D.C. was outside anyone's influence save that of CEO Jeff Bezos. Outside of the potential job haul that Amazon represented, others are more skeptical about the sprinkled impact of "1,000 jobs here, 1,000 jobs there" when luring new companies.
"Bringing a new corporation into the state doesn't mean that much when the state itself is averaging 60-70,000 jobs a year in new job creation," said Colorado State University economist Martin Shields.
And since Colorado schools don't turn out enough highly educated workers, those jobs are often filled by transplants. Hickenlooper admits a lack of homegrown educated workers is a future threat. The trouble is, in 2013, the governor failed to pass a major tax to beef up public education. Another attempt to fund education faltered in 2018 with no support from the governor.
Yet, "it's hard to ignore how well the economy has done over the last five years," said Shields and that gives Hickenlooper plenty to brag about. If Colorado's outgoing governor does try to become president, it is almost certain Hickenlooper will talk up the state's economy, even if he doesn't deserve all the credit.
You care.
You want to know what is really going on these days, especially in Colorado. We can help you keep up.  The Lookout is a free, daily email newsletter with news and happenings from all over Colorado. Sign up here and we will see you in the morning!