State Agrees To $10 Million In Fines, Overhaul Of How It Handles Mentally Ill In Jail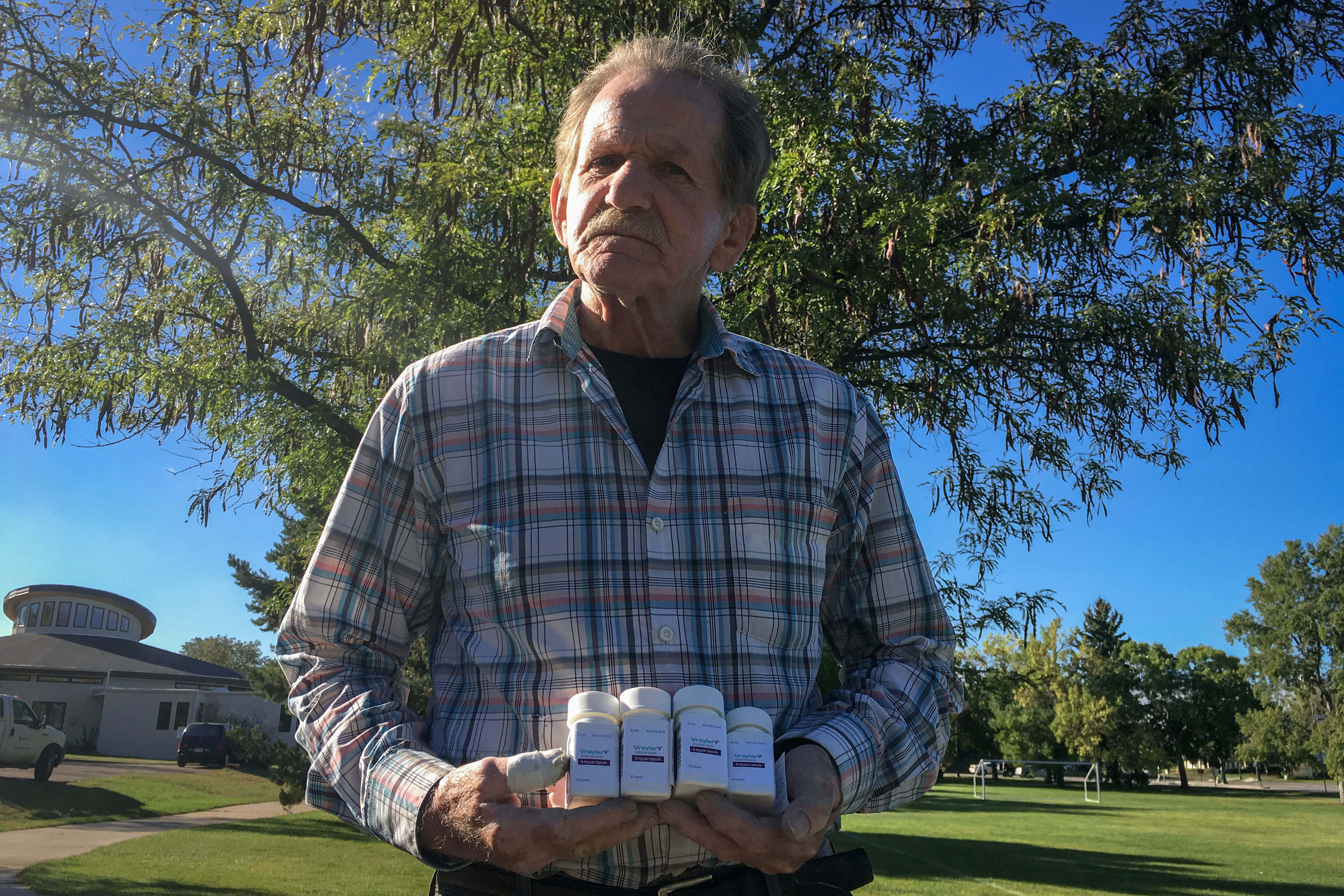 State officials have agreed to vastly speed up how quickly severely mentally ill people get into treatment after being arrested and will pay millions in fines until they can meet that goal, according to a federal court agreement reached this week between disability advocates and the state Department of Human Services.
The state agreed to eventually move the sickest inmates out of jail and into a hospital within seven days — less sick people will get out of jail within 21 days.
Officials signed off on the agreement this week knowing they are not currently close to being able to meet that timeline — and are anticipating paying out $10 million in fines, between $100 and $500 per inmate per day, over this first year as they build up capacity. 
They could also be forced to pay that amount the following year, but officials say they hope to be in compliance by 2020.
"We will be paying some fines," said Colorado Department of Human Services Executive Director Michelle Barnes, who was just sworn in Thursday to the job. "The fines we're paying will go into a pool that will be used for community based mental health services." 
The agreement will force the state to eventually create a triage system, which will deliver mental health assessments and treatment in jail during the gap between when someone is found incompetent to stand trial and the time he or she gets transferred to a place of care.  
State officials will also have to hire more forensic specialists to work with courtroom liaisons to figure out the best place to treat people facing criminal charges.  
Disability advocates and attorneys lauded the deal as groundbreaking and said they hope Colorado will eventually become a national model for how to treat mentally ill people who get tangled in the justice system.
"This will significantly reduce the criminalization of people with mental illness," said Iris Eytan, a lawyer working for Disability Law Colorado, which sued the state. "As of today, more than a thousand people who were found to be incompetent to stand trial have had to wait in jail for an average of four to five months … The system is broken."
Thousands of people over the past several years have waited in county jails around the state for months to receive competency restoration services. 
The state was sued for the fourth time in a decade last year because of those delays; that lawsuit is what spurred the new consent decree, which means a federal judge oversees it until it expires.
State officials were in violation of a previous settlement agreement that guaranteed people would get psychological evaluations within a month and then restored to competency within another month before heading back to court.
Officials blame sheer numbers for their backlog -- the number of people referred for competency evaluations jumped a whopping 930 percent since 2000 and those needing treatment jumped 431 percent in that same time.
The waits sparked anger among disability advocates, public defenders and even sheriffs across the state. Defenders started asking judges last year to forcibly remove people from jail who had been waiting too long and holding state officials in contempt of court.
State officials were frustrated with that strategy because some judges were ordering less sick people to hospitals, which then pushed people with greater needs, who had been waiting longer, to the back of the line.
Much of the state's current resources had been focused on keeping people facing even low-level criminal charges in hospital beds for restoration. Mental health advocates complained that strategy was expensive and inefficient and would prevent the state from ever meeting the growing need for its services.
An independent monitor, appointed by a federal judge earlier this year, found the state's approach to dealing with this problem "scattershot."
This new agreement forces officials to switch from that bed-based model and instead support outpatient, community-based services -- something the independent monitor and advocates support.
Office of Behavioral Health Chief Robert Werthwein said Friday he was confident there would eventually be enough out-patient help in all parts of the state to meet the demand.
"It really prioritizes the most ill people first … we're actually able to prioritize and triage the people who are most in need first," Barnes said. "It focuses resources and priorities on community-based restoration."
You care.
You want to know what is really going on these days, especially in Colorado. We can help you keep up.  The Lookout is a free, daily email newsletter with news and happenings from all over Colorado. Sign up here and we will see you in the morning!