What Is Impressionism In Music?
"Monet Mondays" on CPR Classical coincides with the Denver Art Museum's curated exhibit "Claude Monet: The Truth of Nature" on display now through February 2nd.
What is Impressionism in music?
Impressionism in art is fairly easy to describe: thin brush strokes, obscured edges, the play of light.
Impressionism in music is harder to articulate. Composer Claude Debussy translated visual ambiguity to music by unrooting time.  There are no hard edges. The music is dreamy. It's often hard to find the beat.
The Impressionist composers -- Claude Debussy and Maurice Ravel in particular, but also Erik Satie and Gabriel Faure -- took their inspiration from many of the same places that Impressionist painters did: nature. Debussy was particularly inspired by water. 
Symbolist poets of the day also influenced Impressionist composers.  Paul Verlaine's "Clair de Lune" and Stéphane Mallarmé's "Prelude to the Afternoon of a Faun" were beautiful, but obscure, as is Debussy's music based on these poems.
And finally, Impressionist composers paid attention to how music vibrated in the body. You'll hear the lowest notes on the piano played in conjunction with the highest notes. Feeling the music was almost as important as hearing it.
This story is part of a Monet Mondays series CPR Classical is airing every Monday through January 2020. The stories and music about Impressionism air on CPR Classical (88.1 FM in Denver) at 6 a.m., 8 a.m., 10 a.m.. 1 p.m., 3 p.m., 6 p.m. and 8 p.m.. Listen to CPR Classical on your radio at 88.1 FM in Denver, stream the music on this website, or by asking your smart speaker to "Play CPR Classical." (Find other ways to listen.)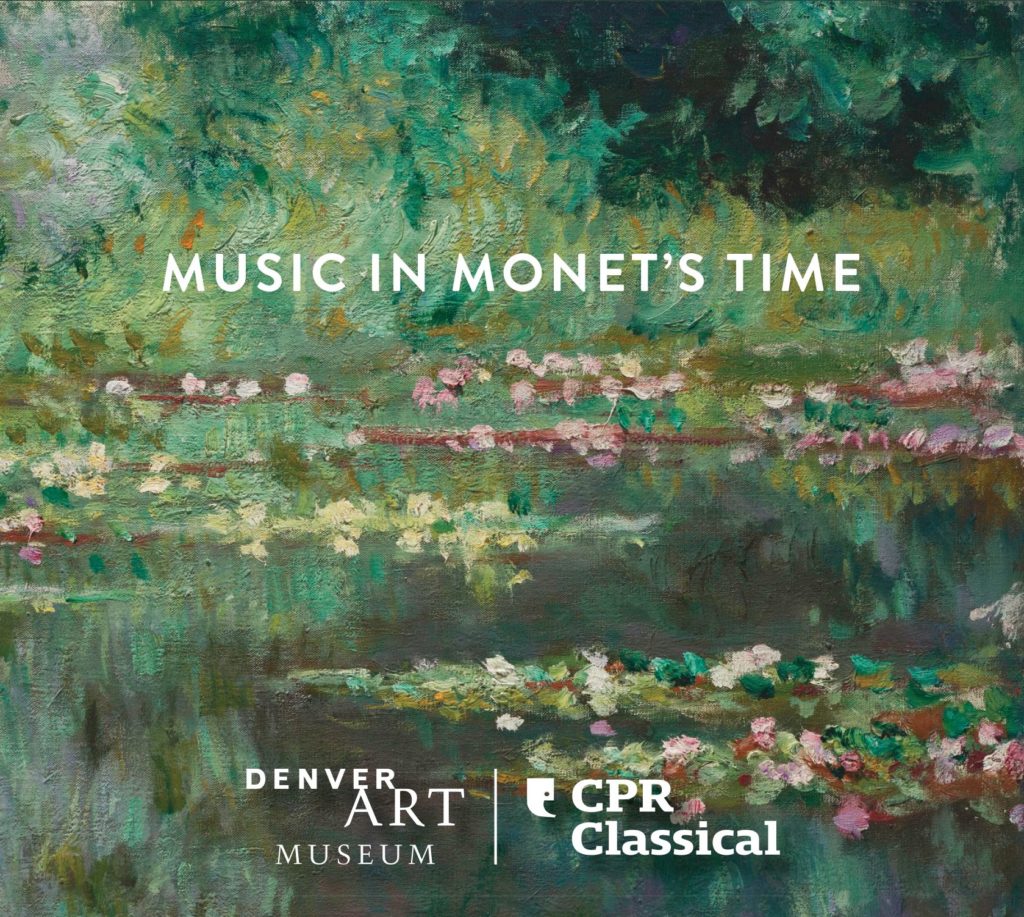 For a limited time, if you become a member of Colorado Public Radio, you'll receive "Music in Monet's Time," a custom CD of greatest Impressionist works created by CPR Classical in partnership with the Denver Art Museum.
Love Classical Music?
Stay in touch with our hosting team at CPR Classical and learn more about the classical events occurring in the community. Sign up here for our monthly newsletter.