Frontier outsources 1,160 Colorado jobs and hints at a merger
The companies that will be taking over Frontier Airlines' baggage and ramp work at Denver International Airport have started hiring outsourced employees.
Outsourcing firms Swissport and Sitel give preference in hiring to Frontier employees.  According to Frontier spokesman Todd Lehmacher, Swissport has already hired away 111 Frontier employees.
But Steve Roberts, who represents the Transport Workers Union at Frontier, is skeptical.  He believes that Swissport and Sitel are having difficulty attracting Frontier workers.
"They are counting on Frontier people going to work for them and it's not going very well," says Roberts. 
He says other airlines, including Southwest, are hiring at better wages and benefits than the outsourcing firms. 
Frontier Airlines is outsourcing 1,300 employees, roughly one-third of their workforce, as part of an ongoing effort to cut costs -- 1,160 of those jobs are in Colorado.
Outsourcing jobs is a trend across the airline industry, says John Grant, executive vice president at OAG, a company that provides data and analysis to the airline industry.
"It's about flexibility of staff, the ability to flex and grow the business, and to move into new markets," says Grant.  "The upside is you are using a work pool spread across a number of airlines.  Collective efficiency should mean better handling for everyone." 
But he concedes that outsourced firms don't always deliver the level of service that passengers expect. 
"British Airways at London-Gatwick Airport outsourced baggage handling in the summer of last year and it was taking two to three hours for bags to be reclaimed," he recounts. "They had to bring in employees from other airports."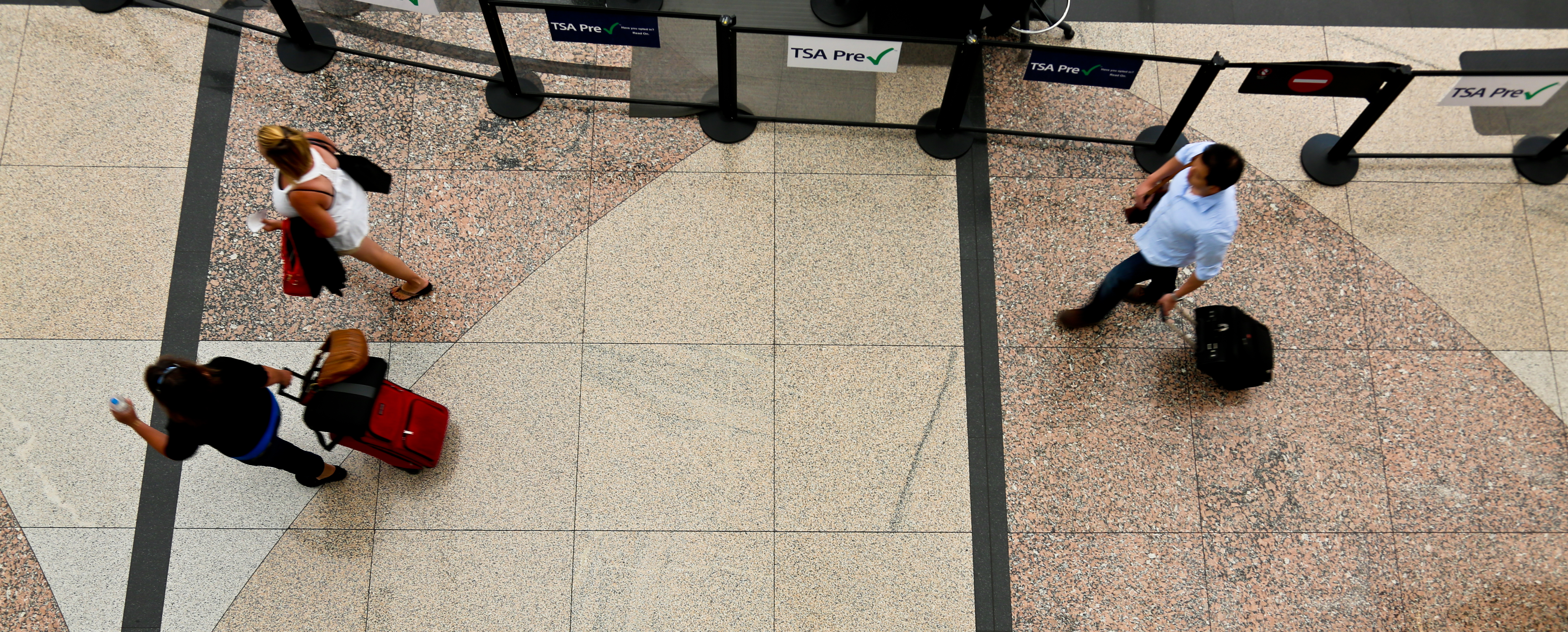 United recently recalled 40 furloughed workers at DIA after some holiday travelers waited hours for their bags.
Still, Grant expects to see more airlines outsource jobs in the pursuit of lower costs. United Airlines said recently it is looking at outsourcing 2,000 jobs. 
United spokesman Luke Punzenberger says a final decision hasn't been made.
"We're in discussion with the union on how to keep those jobs in house," he says.
None of the United job cuts are expected to be in Colorado.
Another major trend impacting the U.S. airline industry in recent years has been consolidation. Mergers have joined United with Continental, Delta with Northwest, American with US Airways, and Southwest with AirTran.
Bill Franke, Frontier Airlines' Board chairman, recently suggested that more mergers are likely among low-cost carriers.
That would not surprise OAG's Grant.
"It's always likely," he says.