USA Pro Challenge Comes Down to the Wire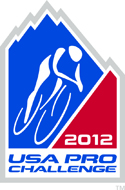 The final of the USA Pro Challenge came down to the wire yesterday in Denver. In the end, American cyclist Christian Vande Velde won the seven-day stage race beating out two other Americans by mere seconds. Bente Birkeland has more.
You care!
You want to know what is really going on in Southern Colorado these days. We have got just the thing for people like you: the KRCC Weekly Digest. Sign up here and we will see you in your email inbox soon!