Christmas Tree Hunting in Pike National Forest: An Audio Postcard
Maggie Spencer
Maggie Spencer
Maggie Spencer
Map of the cutting area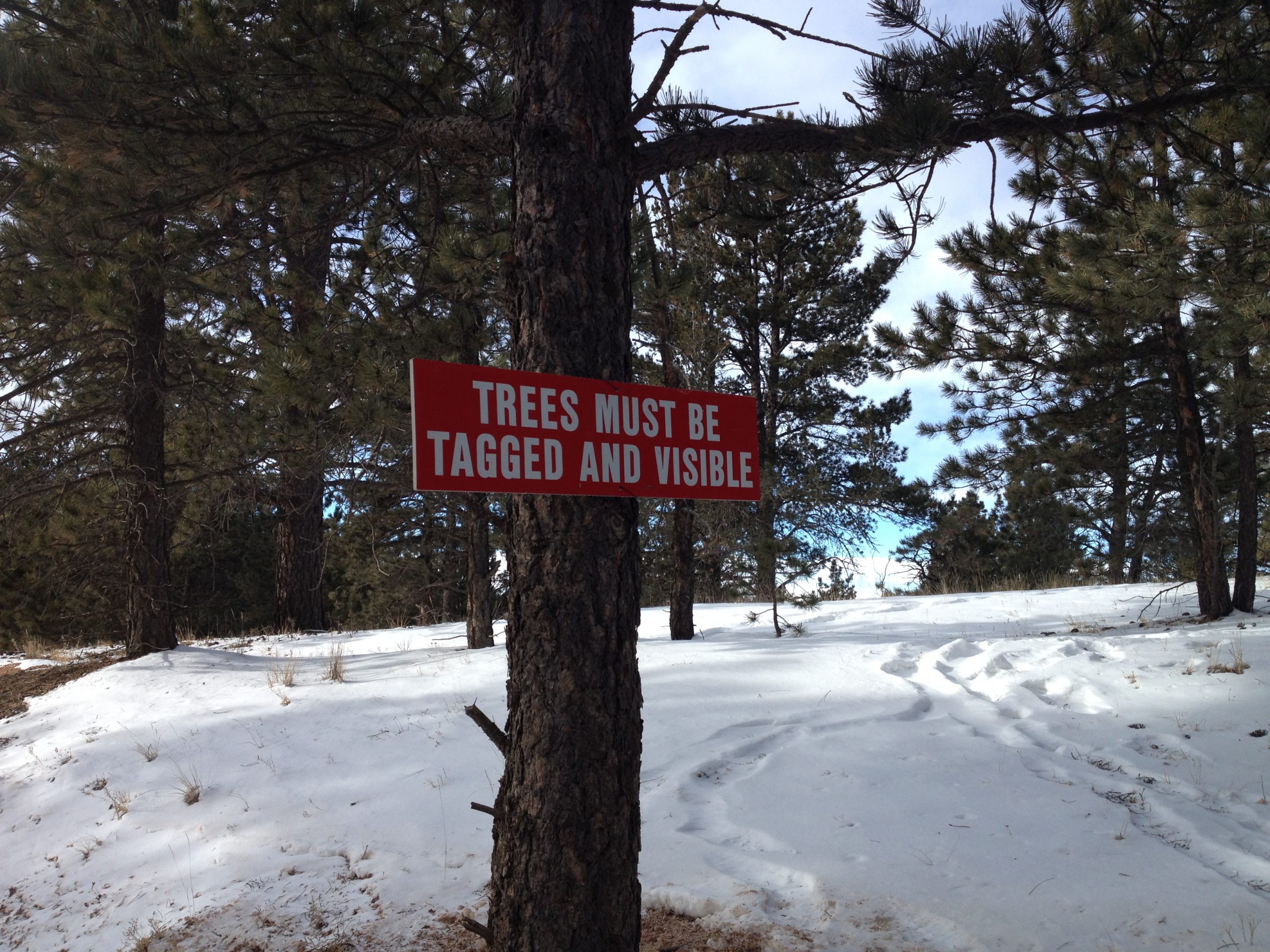 Maggie Spencer
Maggie Spencer
Rachel Gurzi sawing down the tree
Maggie Spencer
Cut mark on the chosen tree
Maggie Spencer
The tree is down!
Maggie Spencer
Joe Gurzi hauls the tree to the truck
Maggie Spencer
The Gurzis load the tree into the truck bed
It's an annual tradition in the Rocky Mountain Region for folks to search for holiday trees in the National Forests.  Permitting has largely closed for the season, but KRCC's Maggie Spencer recently set out into the Pikes Peak Ranger District with fire prevention officer Dawn Sanchez and found the Gurzi's of Colorado Springs on the hunt for their tree. She brought back this audio postcard.
You care!
Southern Colorado is changing a lot these days. We can help you keep up. Sign up for the KRCC Weekly Digest here and get the stories that matter to Southern Colorado, delivered straight to your inbox.