Guest conductors highlight Colorado Music Festival 2014 season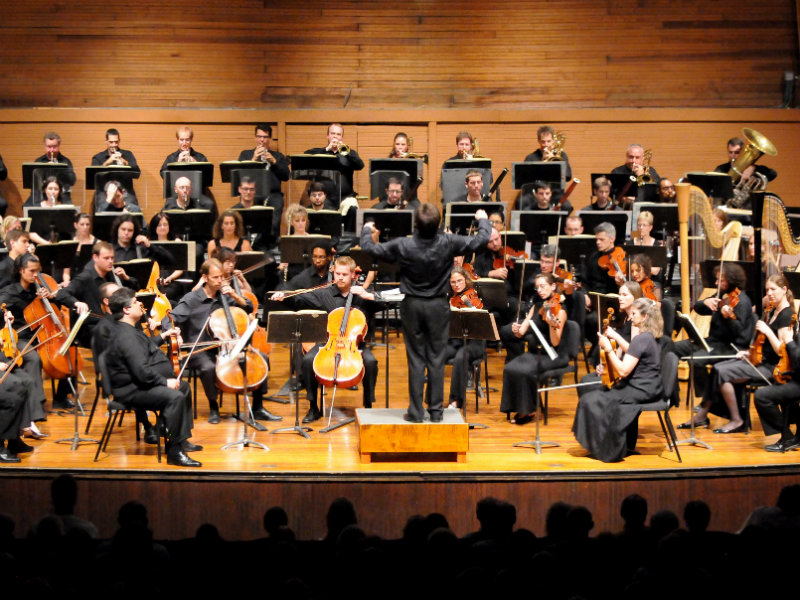 Boulder's Daily Camera describes the schedule unveiled last week as "both traditional and transitional":
The "traditional" part comes from the programming, which consists almost entirely of music by established, well-known composers, and the "transitional" from the search for a new music director to replace Michael Christie, who departs the festival after 13 seasons. Season subscriptions go on sale today.

The festival orchestra concerts on Sunday, Thursday, and Friday nights will be handled by seven guest conductors, including three official candidates for music director. If the conductors for the "Patriotism and Pops," "Mash-Up," and "Young People's" concerts are counted, the total is 10.
The season opens June 29 with a first-time collaboration with Boulder Philharmonic conductor Michael Butterman. He'll conduct Mozart's "Haffner" Symphony No. 35.
After that, a series of candidates for the vacant music director position will each conduct two weekend programs. The candidates are William Boughton, Carlos Miguel Prieto, Andrew Grams and Jean-Marie Zeitouni. Zeitouni gets to conduct the season finale Aug. 7-8 with a program that includes Mozart's "Don Giovanni" Overture and Strauss's "Don Juan" and "Ein Heldenben."
CMF employed a similar tactic for testing out potential music directors when founding conductor Giora Bernstein stepped down in 2000.
One of the candidates, Michael Christie, received the nod and ultimately led the summer festival from 2001 through 2013. 
Love Classical Music?
Stay in touch with our hosting team at CPR Classical and learn more about the classical events occurring in the community. Sign up here for our monthly newsletter.