2014 Retrospective: The year's best classical releases
CPR Classical's top picks of recordings from 2014 found everything from fresh interpretations of timeless classics to entirely new avenues of musical expression.
Some of the year's most memorable releases:
American Composer John Luther Adams won the 2014 Pulitzer Prize for his composition "Become Ocean," an environmental work that imagines the polar ice caps melting, catastrophically causing the world to "become ocean." The Seattle Symphony commissioned it and performed its premiere, about which the New Yorker's Alex Ross wrote, "It may be the loveliest apocalypse in musical history."
Benjamin Grosvenor: Dances
Grosvenor's flawless technique and irresistible musical energy come through in this tribute to the dance form with offerings from Bach, Chopin, Scriabin, and even a boogie-woogie by Morton Gould.

Pianist Lara Downes and cellist Zuill Bailey offer a stroll through the halls of American classic songs, including selections from Aaron Copland, Leonard Bernstein,  Lucas Foss and Samuel Barber round out the collection.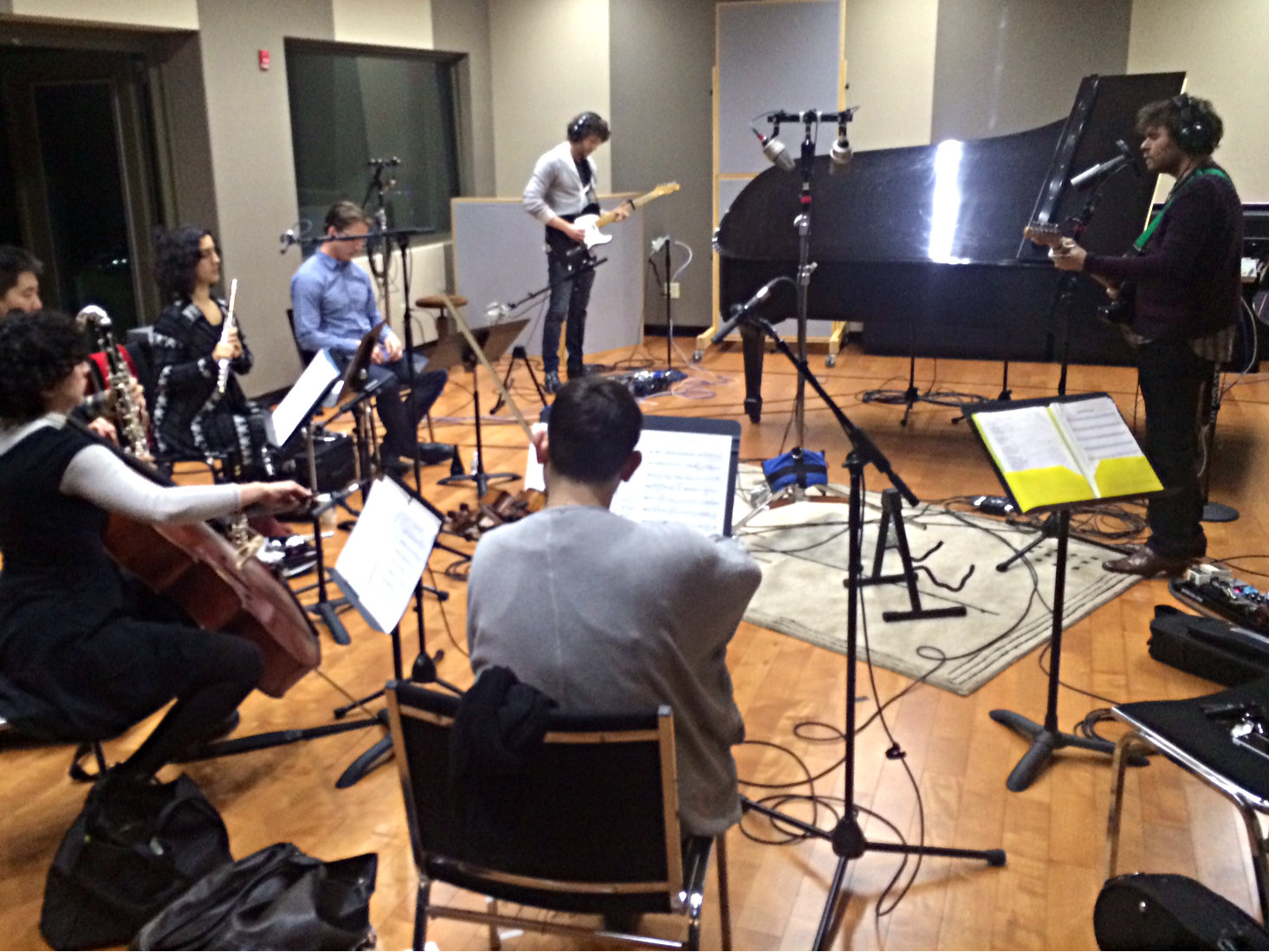 yMusic is a group of New York City instrumentalists, who thrive on exploring the overlap between the pop and classical worlds within a chamber music structure. The music comes from composers well-known for genre-bending – Jeremy Turner, Sufjan Stevens and Nico Muhly. This recording is as good as it gets in the realm of new discoveries in American crossover chamber music.
2014 saw one of the finest releases of ancient music come from one a newcomer to the field. Quicksilver is a dream team of seven top early music performers in America, led by violinists Robert Mealy and Julie Andrijeski. The album focuses on German music of the 17th century.
The latest release by London-based vocal ensemble Voces8 explores the sound, feel and mood of what they call the magical space between day and night. The recording includes music from composers Thomas Tallis, Franz Biebl, Morten Lauridsen,  Eric Whitacre, and even film music by John Williams.
John Adams wrote "City Noir" for a shared commission from the LA Philharmonic (who premiered it) and the St. Louis Symphony, whose recording with conductor David Robertson earned a Grammy nomination for best orchestral performance. The film-noir-inspired City Noir is paired with Adams' new Saxophone Concerto, written for Timothy McAllister, who also appears on the recording.
Richard Reed Parry imagines the human heart as conductor. Think of your own heart and how it beats -- a little faster, a little slower, always changing. The performers actually wear stethoscopes to keep time. Their pulse is also the piece's, and even the breath dictates the movement of the music.
One of America's finest violinists released two albums this year. "Four Seasons: The Vivaldi Album" marked the recording debut for Meyers's Guarneri 'del Gesù' 'Vieuxtemps' violin, c.1741, loaned to her for life. She then released her 30th recording, The American Masters, comprised of works by John Corigliano, Mason Bates and Samuel Barber. The latter disc is imaginative program spanning three generations of American composers,  with Leonard Slatkin and the London Symphony Orchestra.
Bravo!
You've read another CPR classical story to the end. We have got just the thing for classical music lovers like you: a weekly email newsletter! Sign up here to stay up-to-date on CPR Classical programming, events and stories from the world of classical music.