Interview: Colorado Music Festival announces 2015 season schedule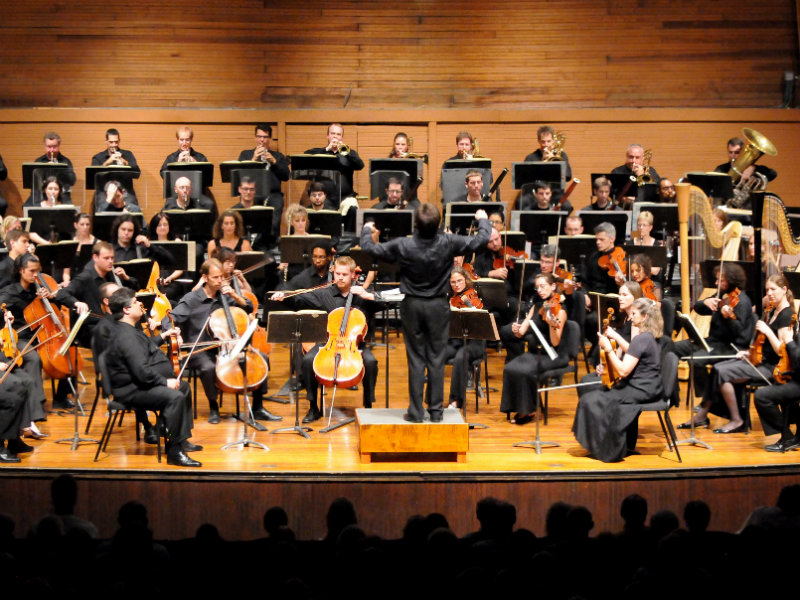 The Colorado Music Festival, the Boulder summer classical series at Chautauqua Auditorium, unveiled its 2015 lineup today.
The season marks the debut of conductor Jean-Marie Zeitouni as CMF's music director. Zeitouni is only the third music director since CMF's founding in 1976, following founder Giora Bernstein and successor Michael Christie, who left in 2013.
A few of the scheduled highlights:
An opening night concert on July 1 featuring Debussy's "La Mer," Respighi's "Pines of Rome" and Ravel's "Scheherazade" interspersed with poetry readings by Timothy Orr of the Colorado Shakespeare Festival.
For the week of July 14, a "Cellobration" featuring performances of Bach's Cello Suites, Beethoven's Cello Sonatas and other cello-centric pieces. Soloists include Desmond Hoebig, Julie Albers and Guy Fishman.
The return of the classical mashup series by conductor Steve Hackman. This year Hackman presents two concerts: a Bjork/Bela Bartok mashup on July 7 and a Bon Iver/Aaron Copland concert on July 21. Previous seasons included Radiohead/Brahms and Coldplay/Beethoven mashups.
A "Beyond Fairy Tales" program on July 23 and 24 featuring Bartok's "Bluebeard's Castle" and Stravinsky's "Firebird" Suite.
On July 30 and 31, a program pairing Sibelius' Symphony No. 5 and Beethoven's "Pastoral" Symphony No. 6 with projected images by Colorado photographer John Fielder.
Zeitouni talked with CPR Classical about some of the seasons's highlights, what he thinks orchestral musicians want from a conductor, and the Dvorak score that changed his life. Click the audio link above to listen.
Read more at Colorado Music Festival's website.
Love Classical Music?
Stay in touch with our hosting team at CPR Classical and learn more about the classical events occurring in the community. Sign up here for our monthly newsletter.