Weekend catch-up: Falling oil prices in Weld County, and more stories you may have missed
Tumbling oil prices knock Weld County down, but not out
Audio: CPR News' Grace Hood reports on Weld County's oil economy decline
Half of Colorado's drilling rigs have gone idle since the end of October, part of a decline in the state's oil economy growth that's directly tied to the drop in oil prices. Nowhere is this downturn more visible than just east of Greeley.
No joke: Society needs humor, CU's Fool says
Audio: Patty Limerick speaks with Ryan Warner
On April Fool's Day, Colorado Matters spoke with Patricia Nelson Limerick. She's a CU-Boulder professor who also holds the position of University Fool, where she works to show people how humor is essential to public discussion even today.
3 things Colorado's state budget does for poor children
Audio: Listen to Megan Verlee discuss poverty programs in the budget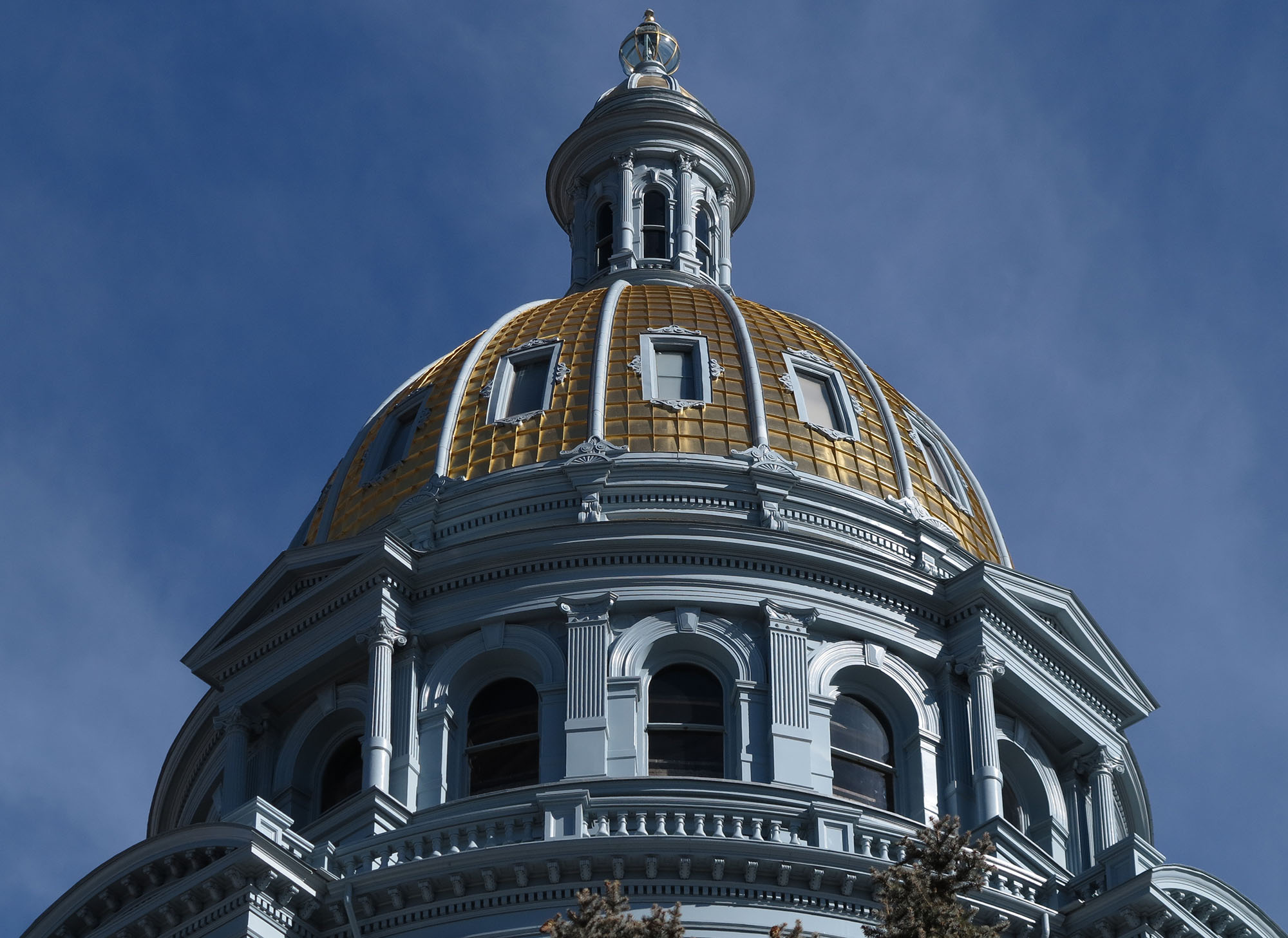 From a hiring boom in child welfare to some extra dollars for new early learning centers, there are plenty of items in the next state budget that will directly impact poor families in Colorado. Here's a look at three of them.
Chicano artists explore Denver's 'El Movimiento'
"El Movimiento," a string of social justice marches, was led by Denver's Chicano activists during the late 1960s and 70s. Museo's current exhibition "Chicano" reflects on that impactful period and the theme of Chicano identity with archival footage, murals and more. Read more.
John Gagliardi, football legend, enters Colo. Sports Hall of Fame
Audio: John Gagliardi talks with Ryan Warner
John Gagliardi, who coached Division III football at St. John's University in Minnesota, is college football's most successful coach. A native of Trinidad, Gagliardi was inducted into the Colorado Sports Hall of Fame on Thursday. He spoke with Ryan Warner this week. 
Longtime Denver photojournalist to retire floor seat at Final Four
Audio: Rich Clarkson speaks with Ryan Warner
This weekend, the Rich Clarkson will shoot his 60th Final Four -- and last from his traditional floor seat. He told Ryan Warner this week about his long career and gave some advice to young photographers. 
Legislative audit to CDOT: Be more transparent about your partnerships
The audit from lawmakers told CDOT to improve its communication about public-private partnerships. And CDOT's new executive director acknowledged that when it comes to U.S. 36, more could've been done. "If we are telling people that we're being transparent but they're still telling us that we're not, we probably haven't reached that level." 
Our aspen trees are having heart attacks and dying
gh_aspen_for_web-150327-215758
A new study says that drought is the prime contributor to aspen trees' death. "Tiny air bubbles shoot in and embolize inside the tree's circulation system that pumps water," explained Princeton University researcher William Anderegg, who co-wrote the study. Future climate patterns could make it harder for the trees to survive, said Anderegg. 
You care.
You want to know what is really going on these days, especially in Colorado. We can help you keep up.  The Lookout is a free, daily email newsletter with news and happenings from all over Colorado. Sign up here and we will see you in the morning!